Startup promos, deals and offers from top companies
The best promos for the best startups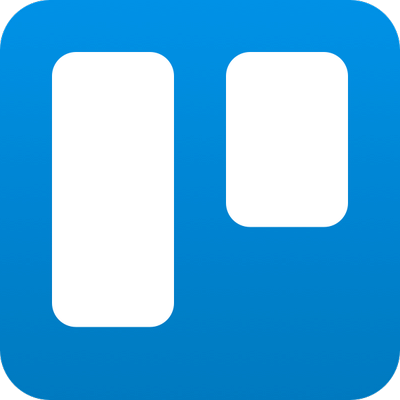 Marketing
Share this deal:
About Trello
Trello is the free, flexible, and visual way to organize anything with anyone.

Drop the lengthy email threads, out-of-date spreadsheets, no-longer-so-sticky notes, and clunky software for managing your projects. Trello lets you see everything about your project in a single glance.
What's included?
Unlimited Boards and Members: Make as many boards and add as many people as you need.
Mobile Apps: Trello is everywhere you need it, with apps for iOS, Android, and more.
Basic Backgrounds and Stickers: Get the job done with solid color backgrounds and basic stickers.
10MB Attachment Limit: Upload files and photos up to 10MB in size.
Trello Gold: All the features of Trello, plus…
Custom Backgrounds, Stickers, and Emoji: Upload the perfect backgrounds and stickers for your boards.
Premium Backgrounds and Stickers: You'll get beautiful, hand-selected backgrounds and additional sticker packs featuring Taco, our spokes-husky, and more.
250MB Attachment Limits: Upload all your huge photos, videos, and documents without worry.
Saved Searches: Save your most frequently used searches for easy access.
About the deal
Get a $15 discount on Trello Gold.
Requirements
For startups registered on Startupxplore