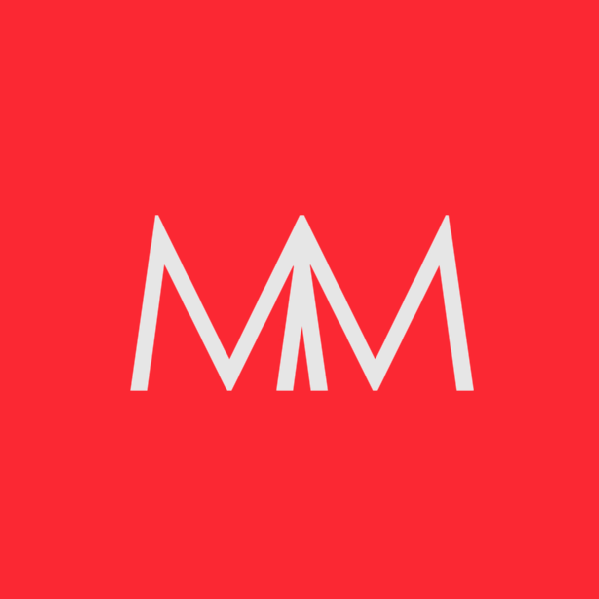 M de Madre es una aplicación para conectar, virtual y físicamente, a mujeres que son madres.
ABOUT M DE MADRE

      
IDEA
M de Madre es una aplicación para conectar, virtual y físicamente, a mujeres que son madres.


PÚBLICO
En el sector de la maternidad aún queda mucha demanda por cubrir. La oferta en este campo se concentra generalmente en torno a las necesidades materiales y a la información. Sin embargo, las opciones para cubrir las necesidades sociales de aquellas mujeres que acaban de iniciarse en el mundo de la maternidad prácticamente se circunscriben a los foros.

Actualmente, en plena era de la información, la maternidad se vive de una forma consciente y completamente distinta a las anteriores generaciones. Las madres viven en una búsqueda constante de lo mejor para sus hijos en un mercado lleno de productos e información. Y, sin embargo, la gran carencia de nuestra generación es el sentido de comunidad. Se necesita toda una tribu para criar a un niño, y muchas madres se encuentran solas, aisladas entre las abuelas cuya forma de crianza dista mucho de lo que se busca en la actualidad y un sector tanto femenino como masculino con aspiraciones muy diferentes a las de la maternidad que ignoran las necesidades de este gran grupo de mujeres madres. Es por ello que muchas madres recurren a internet en busca de comprensión y compañía.

Esta app está dirigida a todas aquellas madres que se sienten solas, que creen que no terminan de encajar en una sociedad poco pensada para ellas, que quieren compartir su tiempo con otras mujeres con las que compartan algo más que el hecho de ser madres, con las que hablar de pañales, pero también de alpinismo, de arte o de colores de uñas. 


OBJETIVO
Ofrecer a las usuarias una plataforma atractiva, sencilla y completa para activar su vida social. El objetivo principal de la app es propiciar las actividades y encuentros físicos. El objetivo secundario es completar esta experiencia con diferentes opciones en el mundo virtual, como chats, foros o información sobre temas relacionados con la maternidad e intereses de las madres usuarias.

Aunque la crianza de los primeros meses o años de un bebé es una experiencia que suele tender al aislamiento, la salud del bebé obliga a las madres a pasear durante horas al aire libre a diario y más tarde a sentarse en los bancos de los parques de juegos. Y, sin embargo, estar rodeada de personas, sean padres o no, puede resultar más solitario que estar solo en casa con el bebé. Por ello esta app no se limita al mundo virtual, sino que se presenta como un puente hacia las relaciones presenciales.


DESCRIPCIÓN
Cuando una usuaria descarga la app, lo primero que deberá hacer es completar el registro y un perfil en el que se detallan aspectos como su edad, la edad de su bebé, su situación familiar, sus gustos, sus elecciones de crianza, sus horarios…

El núcleo de la app consiste en un mapa interactivo que señala, por una parte, la posición aproximada de otras usuarias y su nivel de compatibilidad y por otra parte chinchetas que corresponden con lugares en los que se desarrollan actividades diseñadas para o compatibles con los bebés. La búsqueda de otras usuarias o de actividades puede acotarse a través de filtros. De este modo, la usuaria tiene acceso, de un solo vistazo, a un abanico de posibilidades de socialización en su área geográfica más cercana.

A través del mapa o de listas ordenadas por cercanía geográfica y compatibilidad, pueden iniciarse conversaciones de chat individuales o grupales con otros miembros y agregar eventos a una agenda personal. Además, como complemento, existe un foro para debatir temas y un apartado con información contrastada que pueda ayudar o resultar interesante a las madres.


ESTÉTICA
El slogan de M de Madre es "Ahora eres la reina", haciendo referencia al nacimiento de una mujer poderosa llamada Madre y con intención de impulsar la autoconfianza y la energía, que en ocasiones se ven mermadas por la dureza de estos primeros meses del bebé. La M de Madre es, en el logo, una corona de reina.
Junto a este empoderamiento, los gráficos y diseño están orientados a una mujer moderna de espíritu joven y fresco, de entre 17 y 50 años, multirracial, de diferentes opciones sexuales y culturales. Huyendo del prototipo de madre de mediana edad (lo que aparece cuando se busca "madre" en Google imágenes) o de madre desastre, buscamos un tipo de mujer divertida, interesante, madura, actual y real.
Para el diseño de la aplicación contaríamos con un ilustrador que aportase gráficos de estas características.


REFERENTES
La aplicación básica de referencia es Tinder. Aunque con objetivos muy diferentes, es el ejemplo más famoso de app geosocial.
Lovoo es otra app similar a Tinder, pero que incluye un mapa de radar similar al de M de Madre.
Peanut es la única app que se considera un Tinder para madres, pero su estética y sus detalles son diferentes a los de nuestra aplicación. Aún se encuentra en periodo de prueba.
Miximoms comparte algunos objetivos con M de Madre, pero su plataforma es completamente diferente.
El mercado que M de Madre pretende cubrir aún está inexplorado.


CARACTERÍSTICAS TÉCNICAS
Esta app se orientaría a iOS y Android y con cobertura internacional (puede pasar un periodo de prueba a nivel nacional).


SOBRE MÍ
No soy desarrolladora de aplicaciones ni empresaria. Soy una madre emprendedora.

Me llamo Dácil, tengo 24 años y soy madre desde hace 10 meses. Tras mi nacimiento como madre entré en un nuevo mundo de maternidad, donde los ritmos, horarios y necesidades de mi bebé condicionan cada aspecto de mi vida. Por esta razón, actualmente soy incompatible con muchas de las actividades que realizaba antes de ser madre, y mis circunstancias me han alejado, inevitablemente, de mis anteriores amistades. Tampoco encuentro suficiente comprensión y apoyo en mi madre, mi suegra y demás miembros de la familia, pues pertenecen a otra generación que parece muy lejana. En busca de nuevas compañeras de vida, me di cuenta de que, aunque tenga mucho en común con cualquier otra madre por el hecho de serlo, las preferencias y opciones personales que tengo no me hacen compatible con cualquiera. ¿Cómo encontrar a otras mujeres con las que tenga en común más aspectos que la maternidad?.

De pronto se me ocurrió buscar un Tinder para madres, y me extrañó que no existiera, teniendo en cuenta que todas y cada una de las madres con las que he tenido contacto o cuyas preocupaciones he leído en internet se sienten igual que yo. Entonces decidí poner solución a esta carencia del mercado y lanzarme en este intento por mejorar la vida de un sector de la sociedad que, aunque bastante numeroso, no recibe la suficiente atención, al menos en el aspecto social.

-----------------------------------------------------------------------------------------------------------------------------------------------------------------------------------------------------

IDEA
M de Madre is an application to connect, virtual and physically, women who are mothers.


PUBLIC
In the maternity sector there is still much demand to cover. Supply in this field is generally concentrated around material needs and information. However, the options for meeting the social needs of those women who have just started in the world of motherhood are practically circumscribed to the forums.

Today, in the midst of the information age, motherhood is lived in a conscious way and completely different from previous generations. Mothers live in a constant search for the best for their children in a market full of products and information. And yet, the great lack of our generation is the sense of community. It takes a whole tribe to raise a child, and many mothers are alone, isolated among the grandmothers whose form of breeding is far from what is sought today and a sector both female and male with aspirations very different from those Motherhood that ignore the needs of this large group of mothers. That is why many mothers turn to the internet for understanding and companionship.

This app is addressed to all mothers who feel alone, who believe they do not end up fitting into a society little thought for them, who want to share their time with other women who share something more than being mothers, with The ones that talk about diapers, but also about mountaineering, art or nail colors.


OBJECTIVE
Offer users an attractive, simple and complete platform to activate their social life. The main objective of the app is to promote activities and physical encounters. The secondary objective is to complete this experience with different options in the virtual world, such as chats, forums or information on topics related to motherhood and interests of mothers users.

Although the raising of the first months or years of a baby is an experience that tends to lead to isolation, the health of the baby forces mothers to walk for hours outdoors daily and later to sit on the benches of the parks. Games. And yet being surrounded by people, whether parents or not, can be more lonely than being home alone with the baby. That is why this app is not limited to the virtual world, but is presented as a bridge to face-to-face relationships.


DESCRIPTION
When a user downloads the app, the first thing to do is complete the registration and a profile that details aspects such as your age, your baby's age, your family situation, your tastes, your parenting choices, your schedules ...

The core of the app consists of an interactive map that indicates, on the one hand, the approximate position of other users and their level of compatibility and on the other hand pins that correspond with places where activities are designed for or compatible with babies . The search for other users or activities can be limited through filters. In this way, the user has access, at a glance, to a range of possibilities of socialization in its closest geographical area.

Through the map or lists sorted by geographic proximity and compatibility, individual or group chat conversations can be initiated with other members and add events to a personal calendar. In addition, as a complement, there is a forum for discussing topics and a section with contrasted information that can help or be interesting to mothers.


ESTHETIC
M de Madre's slogan is "Now you're the Queen", referring to the birth of a powerful woman called Mother and with the intention of boosting self-confidence and energy, which are sometimes diminished by the harshness of these first months of the baby . The M of Mother is, in the logo, a queen's crown.
Together with this empowerment, the graphics and design are oriented to a modern woman with a young and fresh spirit, between 17 and 50 years, multiracial, different sexual and cultural options. Fleeing from the prototype of a middle-aged mother (what appears when looking for "mother" in Google images) or of mother disaster, we are looking for a type of funny, interesting, mature, current and real woman.
For the design of the application we would have an illustrator to provide graphics of these characteristics.


REFERENTS
The basic reference application is Tinder. Although with very different objectives, it is the most famous example of geosocial app.
Lovoo is another app similar to Tinder, but it includes a radar map similar to that of M de Madre.
Peanut is the only app that is considered a Tinder for mothers, but its aesthetics and details are different to those of our application. It is still in probation.
Miximoms shares some goals with Mother's M, but their platform is completely different.
The market that M Madre intends to cover is still unexplored.


TECHNICAL CHARACTERISTICS
This app would target iOS and Android and with international coverage (you can pass a trial period nationwide).


ABOUT ME
I'm not an application developer or an entrepreneur. I am an enterprising mother.

My name is Dácil, I am 24 years old and I have been a mother for 10 months. After my birth as a mother I entered a new world of motherhood, where my baby's rhythms, schedules and needs condition every aspect of my life. For this reason, I am currently incompatible with many of the activities I did before I became a mother, and my circumstances have inevitably driven me away from my previous friendships. I also do not find enough understanding and support in my mother, my mother-in-law and other family members, because they belong to another generation that seems very distant. In search of new life partners, I realized that, although I have a lot in common with any other mother for the fact of being, the personal preferences and options that I have do not make me compatible with anyone. How to find other women with whom you have in common more aspects than motherhood?

Suddenly it occurred to me to look for a Tinder for mothers, and I was surprised that it did not exist, considering that each and every one of the mothers with whom I have had contact or whose worries I read on the internet feel the same as I do. So I decided to solve this lack of the market and launch myself in this attempt to improve the life of a sector of society that, although quite numerous, does not receive enough attention, at least in the social aspect.
    
Organization founded in Spain. IDEA phase.
This profile looks great, do you want to share it with the world?
BEGINNER
ADVANCED
REAL PRO