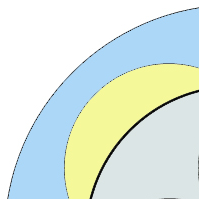 Accelerated Ventures Inc.
ABOUT ACCELERATED VENTURES INC.

      
Accelerated Ventures began as a venture advisory company in 2008. For 5 years, our group acted as interim CTO or CEO for companies in the early stages, promoting their innovations in science and technology. We worked with angel groups and early stage venture investors on portfolio selection, due diligence, and strategic planning. Our track record of predicting successful startups was outstanding. In 2013, the company was re-launched with the notion of raising a fund of our own and incubating projects that we curated from across North America, both in IT and life sciences. We are still working on raising Fund 1 but take the time to develop our own projects as well as a few select clients.
    
Since April/2008.
ACCELERATOR STRATEGY
Market preferences:
Others:

Looking for SEED/EARLY/ stage
Equity taken: varies
Program lasts: varies
Mentors: YES
Training: YES
Office space: NO
Team required: YES
Others: Based on new science and technology
BEGINNER
ADVANCED
REAL PRO