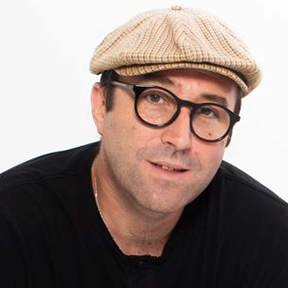 French Investor, Founder FRED & FARID
ABOUT FRÉDÉRIC RAILLARD

      
Frédéric Raillard and Farid Mokart have been partners challenging the status quo for nearly 15 years.  In their native France, they are known as an exceptional team that has set the advertising world on fire by repeatedly defying convention. In a very short time, they have not only established an internationally-renown agency, but have rewritten the codes of the advertising world.

 In fact, FRED & FARID GROUP is French's premier independent Digital Creative Group with 350 permanent digital talents representing 25 nationalities, in 4 buildings in France and China. The Group is comprised of two integrated digital agencies (FRED & FARID Paris+Shanghai, Kids Love Jetlag Paris+Shanghai)andone digital productioncompany (Killdeath). It also owns 2 webzines:BCKSTG to promote young French musicians, and CreativeChina to promote the new Chinese creative generation.Plus, they've created The FRED & FARID Digital Investment Fund to promote young digital companies (Meltygroup, BonjourBonjour, Wezzoo, State, Gov), as well as the digital fund Fashion Capital Partners (FCP).

Today, Fred is now in Shanghai, while Farid remains in Paris. The team decided in 2012 to develop outside Europe and chose to go East to China. They opened a new digital agency in a 1000 square-meter warehouse in Shanghai. This new agency is 100% social media orientated. In just one year, their Chinese office has worked for 27 brands in China, including Porsche, Coca-Cola, Shang Xia, Sunning, Sogou, Avène, as well as groups like L'Oréal and Pernod Ricard. Last year, the Shanghai office's social media activation work for Garnier received 272 million views in just 4 days according to CIC Monitoring Shanghai.

 With FRED & FARID Shanghai, Frédéric Raillard has succeeded in creating one of the hottest shops in China, as well as one of the top agencies worldwide. 

 Both Messieurs Raillard and Mokart serve as co-founder, CEO, executive creative director of their company. They began their careers together as strategic planner and account manager (respectively) in Paris. After deciding to team up and move to the creative side, they worked for six major agencies in Paris as the two youngest creative directors in France. Their first digital hit was for startup Aucland.com, the French eBay, which encouraged TV viewers to discover the ending of the spot on the Internet. This was followed by the highly viral musical video for Pepsi International starring British Pop Star Robbie Williams, which won the Brit Awards, and an MTV award.

 Their international career followed with roles in 2002 at BBH London to lead the biggest Microsoft launch with XBOX, and Goodby, Silverstein & Partners USA to launch Netflix in the US and Canada, as well as re-launch athletic brand Pony in 180 countries. At the time, FRED & FARID were the first major French creative team to move abroad and work outside France. Upon their return to Paris in 2005, Maurice Levy personally invited the legendary duo to launch Marcel, a new international digital agency based in Paris, named after the founder of Publicis' group, Bleustein-Blanchet.   (They won 17 new accounts in 18 months.)

 In 2007, a new big chapter started, when French financial tycoon Vincent Bolloré offered to finance their own group, FRED & FARID GROUP. Together, they own 70% of their company. Their famed hijacking the Rugby World Cup 2007 with "Dim Dim Girls" for French underwear brand Dim created extraordinary worldwide buzz. They continued to win sought-after clients like L'Oréal-Diesel, Société Générale, Schweppes, and Audi—establishing unprecedented growth that broke all agency records in contemporary France with a turnover of nearly 50 million euros 2011.

 FRED & FARID GROUP has now produced international campaigns for more than 90 brands, including prestigious iconic brands like Van Cleef & Arpels, Yves Saint Laurent, Giorgio Armani, Mont Blanc, Wrangler, Martini, 1664, Audi, and Orangina. Overall, in their career, FRED & FARID have worked for over 200 brands, and have won more than 350 international creative and marketing effectiveness awards in the most prestigious international festivals: Cannes Lions Festival, D&AD, Clio, One Show, Webby Awards, London International Awards, New York Festival, Eurobest. They have also won the title of "Agency of the Year" at the World Luxury Awards for four years in a row.
    
This profile looks great, do you want to share it with the world?
BEGINNER
ADVANCED
REAL PRO