Understanding the investment opportunity
Lullaai solves baby's sleep problem. It is the only app that follows you with a Sleep Coach, with content created by sleep specialists, relaxing music and an AI that helps you at night.
Rest is one of the main pillars of well-being for families, and sleep is one of the main factors involved in neural development. Seventy-seven percent of parents say that the baby's sleeping hours leave them exhausted and that they do not get a good night's sleep. In addition, recent surveys found that 33% of babies aged 0-3 years will have unhealthy sleep, more than 250 million families worldwide.   
Lullaai is a global solution with great impact, 9 out of 10 families report that their sleep and that of their little ones has improved significantly.  Babies sleep earlier, have longer nights and fewer awakenings. The improvement is noticeable and is achieved from the first week of use.
How do we achieve this?
With a Sleep Coach who will guide you to improve your baby's sleep night by night. It is based on behavioral therapy and our sleep coaches are psychologists and pedagogues.
Our sleep routines, created with musicologists and specialists, help your baby to relax, lengthen the night and improve rest. Our Perfect Night mode detects through AI when a baby is about to wake up and emits sounds that help him/her relax and extend the night.
In addition, the Lullaai Method is created together with pediatricians, psychologists and sleep specialists. it guides you through your baby's sleep so that you can understand it and together with your coach you can set goals to improve it.
The app has more than 70,000 users and sales in Spain, UK, Latin America and USA.  We have invoiced more than €100,000, and we are currently growing in B2C by 20% monthly in premium users.  We have also concluded B2B pilots with Balay, and Atlético de Madrid among others. In 2022 we will work our B2B solution in different countries.  
Most of our users rate us with 5 stars, we currently have a score of 4.7/5 of average in the AppStore and GooglePlay in Spain, USA, UK and Latam.
Lullaai Team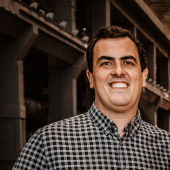 CEO
Ignacio Valledor
CEO
CEO & Founder.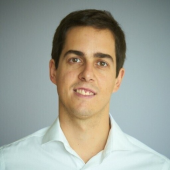 CMO
Daniel Valledor
CMO
CMO & Founder.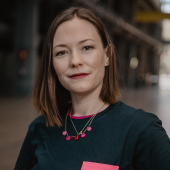 COO
Amelia Hunter
COO
COO & Founder.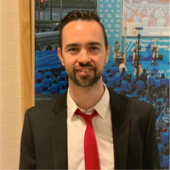 CTO
Daniel Tizon
CTO
CTO & Founder.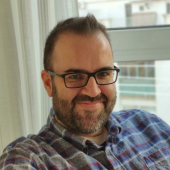 Arturo Macias
VP Engineering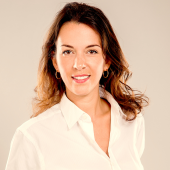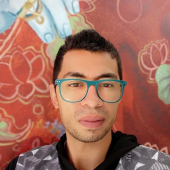 Jason Alzate
Senior Developer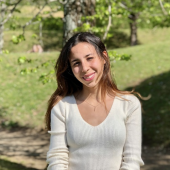 Giuliana Pacheco
Sleep Coach & Psychologist
Current investors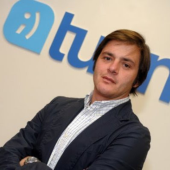 Alejandro Vázquez-Guillén
BUSINESSANGEL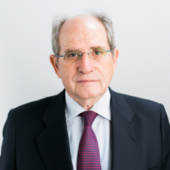 Enrique Centelles Echeverria
BUSINESSANGEL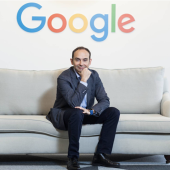 Javier Fernandez-Saavedra
BUSINESSANGEL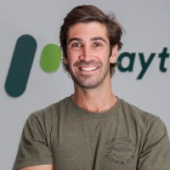 Pedro Claveria
BUSINESSANGEL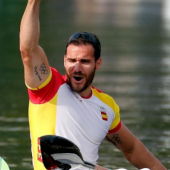 Saúl Cravioto
BUSINESSANGEL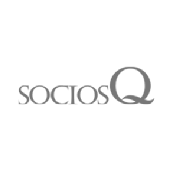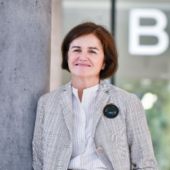 Sofia Rodriguez-Sahagun
BUSINESSANGEL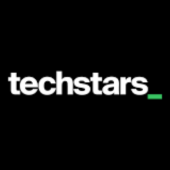 Accelerators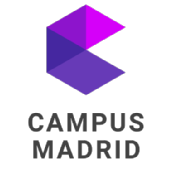 Google Campus Madrid
ACCELERATOR

The digital parenting products sector is growing exponentially. In the United States, it is estimated that this sector already exceeds $46 billion. This has been accelerated by the pandemic.

Lullaai has been invested by Techstars one of the most powerful accelerators worldwide. We have recently been part of the Google for Startups accelerator program and chosen for the G20 innovation League held as part of the G20. Also in 2020 was awarded a CDTI Innovation (250K) for its development in AI.

We already have more than 70,000 users. With an LTV of 41€ in Spain and 72€ in the USA. Also in B2B we have already done actions with DKV, Balay, Maxibebé Stores in Spain, Google in Canada or Better Space in UK. We currently have several pilots underway with major players in the world of corporate health that will allow us to reach thousands of users.

We have filed a patent for our baby listening mode. The patent is international and would be based on generating sounds through AI to help the baby sleep. Very interesting to collaborate in the future with traditional baby product companies.

We are a technology based company that is solving one of the main problems and concerns of new parents. With our international focus and the easy translation of this technology, Lullaai has a global reach. We have developed a Hybrid Chat technology model based on GPT-3 that allows a neural network to learn from the interactions that coaches have with users. It is able to suggest answers and in the future it will be able to deliver the therapy. This not only allows us to be more scalable, but also to incorporate new therapies in a ubiquitous and scalable way as the application grows.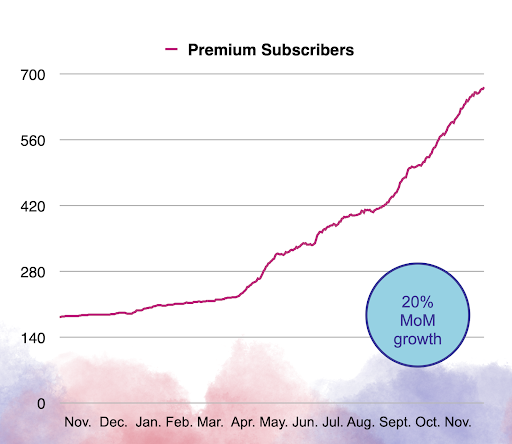 The pandemic has accelerated the process of digital health adoption. But so has the expectation of better service, not just a collection of media (audio, text, video). There is a new era of hyper-personalization of real answers to users' health problems. This hyper-personalization will not just happen at a precise moment like a doctor's consultation. This new era of digital health will occur on a daily basis, augmented by the evolution of your data (diary, trackers).
Who is the reference investor?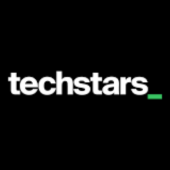 Techstars
INVESTOR
About Techstars
Fundada en 2006 y con presencia en más de 15 países, Techstars es una red mundial que permite a los empresarios poner en marcha tecnología avanzada en el mercado sin importar dónde decidan vivir. Techstars ayuda en términos monetarios, asiste en las consultas y acelera las startups. Su programa de aceleración ha producido más de 1.000 empresas valoradas en más de $8 mil millones. Techstars es el nombre que está detrás de la Startup Week y el Startup Weekend, que impulsan a los emprendedores a dar un golpe de timón y crear nuevas empresas en cuestión de horas. Con numerosos programas de aceleración dirigidos por mentores y más de 1.000 proyectos de empresas emergentes activos en todo el mundo, Techstars ayuda a los emprendedores en su viaje empresarial, desde el momento de la inspiración hasta la salida a bolsa. Techstars Venture, el fondo de capital riesgo de la aceleradora, ha invertido en empresas como Uber, DigitalOcean, twilio y SendGrid, entre otras.
Experience investing:

14 years

Total amount invested:

+1.5M

Investments:

+20

Exits:

7
Why do I invest in Lullaai?
Johann Romefort, Former MD at Techstars, co-founder at Seesmic and Tech Evangelist at Stylight:
"Techstars bases its trust on founders. We look for exceptional founders. In Lullaai we saw a lot of enthusiasm and commitment to their mission. In the time we have followed them they have navigated the pandemic by improving their product and gaining traction. Making an effective and global product.
One aspect I have to highlight about Lullaai is their technology. I come from being CTO of a company in Silicon valley. The fact that they have a patent in the AI area tells us the level of execution, as does the development with GPT-3.

At Techstars we have experience in turning startups into great companies. Lullaai will be a success and a model that will set the standard in its sector. We did not make a mistake in choosing Lullaai from over a thousand companies and I wish it every success.
It has also invested in...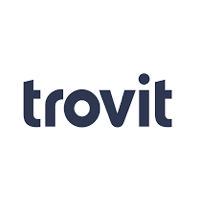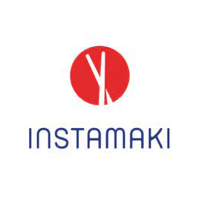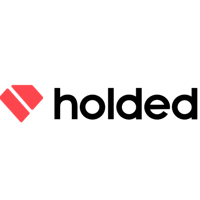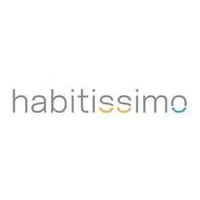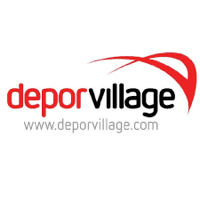 You need to be registered to view the content
This content is confidential and you must be registered with Startupxplore in order to access it.
Register me
Opportunity analysis Last update Mar 24, 2022 10:06:07 AM


You need to be registered to view the content
This content is confidential and you must be registered with Startupxplore in order to access it.
Register me
Investor questions
The regulations governing Startupxplore's activity require that no investor is in possession of more information than the rest. Therefore, this section will provide answers to any questions asked by an investor about the opportunity.
If you have any doubts or questions about the startup, the process or any other aspect please write to us at coinversion@startupxplore.com


You need to be registered to view the content
This content is confidential and you must be registered with Startupxplore in order to access it.
Register me
Documentation


You need to be registered to view the content
This content is confidential and you must be registered with Startupxplore in order to access it.
Register me