Understanding the investment opportunity
There are hundreds of thousands of innovations around the world for Digital Health and new advances and new solutions are emerging that are increasingly disruptive and have a greater impact on healthcare.
The healthcare ecosystem is increasingly aware, especially after the pandemic, of the need to incorporate the best innovations into day-to-day healthcare.
Today, companies that offer these innovations face high development and operating costs, which forces them to set high prices and target their commercial activity at high-profile customers who are able to assume their prices. In addition, after time-consuming and resource-intensive sales management, with each new customer they are faced with the problem of integrating their solution into the customer's ecosystem. Again time and resources for a necessary step with each customer, which in essence is solved in a similar way.
On the other side, the institutions and players in the healthcare ecosystem, have no place of reference to help them know what innovations are available. They depend to a large extent on the commercial action of the technology companies that provide these innovations. They also face very high costs, which automatically put most of the industry out of business. And they must also make great efforts to integrate and maintain each third-party solution in their digital ecosystem, as each provider offers its solution with different technologies, different security protocols, sometimes incompatible, etc.
In other words, the way the ecosystem is accessing these innovations is being slow, inefficient, costly and unbalanced, leaving 80% of the sector far behind in the process of Healthcare digitalization.
At Nubentos we work to change all this. We are a game changer.
For technology companies that develop and offer all these innovations for Digital Health, Nubentos is an additional sales and integration channel, multi-client, where with a single integration, they have their product available for any player in the ecosystem to integrate it into their software without having to invest more resources. We provide them with more customers and growing recurring revenue at zero cost.
For the healthcare ecosystem, we are the reference platform for innovation in Digital Health: the place to look for third-party innovations that interest them, and their partners to look for solutions that they cannot find and bring them to our platform.
We are also for them the B2B mediator that standardizes the heterogeneous technology of vendors, significantly simplifying the access, testing and integration of any innovation in any healthcare software, or Health App.
They save not only search time, but above all costs: because in Nubentos they access all these innovations without licensing costs, and the costs are deferred to the end of the development cycle, where they appear in an auto-scaled way thanks to pay-per-use. As much you use it, so much it costs. The use ceases, the cost disappears.
Thanks to this model, we make all these innovations accessible, affordable and affordable to the entire healthcare ecosystem, regardless of the size and budget of the client.
In short, we accelerate the adoption of Digital Health by the entire Healthcare Ecosystem worldwide.
MARKET
ehealth
digital health
artificial-intelligence
(+8)
Nubentos Team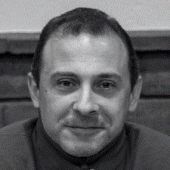 CEO
Manuel Morales
CEO
A possitive-minded Software Engineer and a dreamer, in love with my kids, wife and life, willing to leave a better world after me..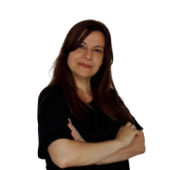 CMO
Isabel Caballero
CMO
Perfeccionista y creativa, responsable de las ideas más innovadoras sobre cómo mostrar y comunicar lo que es Nubentos y el valor que ofrece.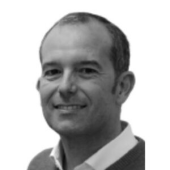 CTO
Miguel Angel Falcón
CTO
La garantía tecnológica de Nubentos, experto en todo lo relativo a Cloud y tecnología API. Nuestro "mecánico jefe".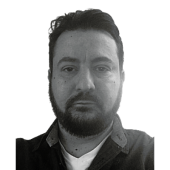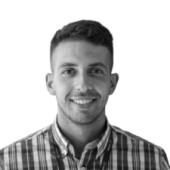 Miguel Andraos
Sales Director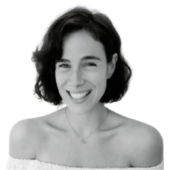 Clara García
Social Media and Content Manager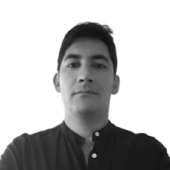 Marcos Gómez
Senior Sales Account Manager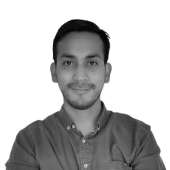 Luis Valverde
Senior Sales Account Manager
Current investors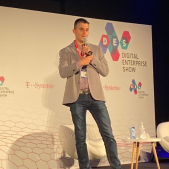 Angel Colao
BUSINESSANGEL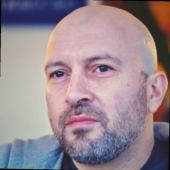 Bruno Pedro
BUSINESSANGEL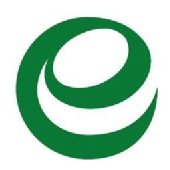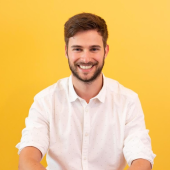 Mario Brassesco
BUSINESSANGEL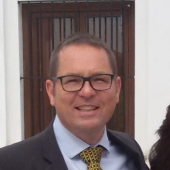 Ramon Compaño
BUSINESSANGEL
Accelerators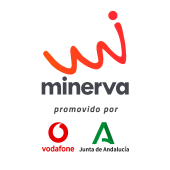 Programa Minerva
ACCELERATOR
Nubentos meets an increasingly evident need in the healthcare ecosystem: we provide an efficient model to accelerate the adoption of all innovations in Digital Health.
Nubentos creates an integration model widely validated in the IT industry (SOA, API Management), and also leverages the great experience of the founders in the Health sector.
Nubentos reaches a blue ocean, positioning us as leaders and differentiating us from similar models by placing us not in applications or Apps, but in the pieces with which software is built around the world: APIs.
85% of organizations in any industry say that API technology is at the core of their digital transformation strategy (Postman's 2020 State of the Art Report). The Health sector is discovering this same path to digitize its processes, and Nubentos is just at the beginning of this fact.
The industry is supporting us:

Our Provider pipeline shows that 80% of the companies that meet with us and know our value proposition, ask us for the Agreement.
Our Consumer pipeline shows that 76% of the companies that meet with us and know our value proposition, ask us for the Agreement.

The founding team accumulates more than 40 years of career in leading companies, leading projects of great complexity and proven success. Manuel, our CEO, has an avant-garde and proven vision on how to efficiently solve the challenge of software integration in large ecosystems. With extensive experience leading high performance teams at Accenture, he successfully led the interoperability strategy of the Andalusian Health Service (https://www.hl7spain.org/exitos/).
Our product consists of a technology stack composed of leading technologies in their areas: AWS, WSO2, and a series of proprietary APIs that allow us to shape a user experience tailored to what companies are demanding.
Far from the traditional marketplace approach that simply lists references to other products or companies, Nubentos offers much more value:
We help our clients locate innovation.

We generate ideas in the ecosystem by discovering innovations that they are not aware of.
We provide them with third party standardization, thus simplifying the integration of any innovation into any healthcare software.
We offer them a cost model that is much more efficient than usual.
We help them to reduce time-to-market and accelerate their digital strategies.

The synergies offered by our model are enormous. We have started with our target focused on Medical Centers, Insurance Companies, Telemedicine platforms, Digital Pharmacy, Pharmas and IT Companies. We are already incorporating the startup ecosystem and the many incubators and accelerators for Health around the world. We have in the roadmap to incorporate Laboratories, Universities, etc, etc.
Our healthcare impact is huge. We help the entire sector to access all the innovations in Digital Health, directly impacting global health problems such as cancer, diabetes, cardiovascular diseases, mental health, occupational health, etc. and helping to digitize and globalize healthcare processes such as digital prescriptions, smart vademecum, electronic records, remote patient monitoring, etc.
In 2021 we have completed our market fit and started our recurring billing. Our go-to-market strategy pursues to make supply and demand grow as balanced as possible. We currently have:
Suppliers

52 published APIs, which include APIs from the 25 currently signed suppliers from 11 countries, and as many APIs identified in the market but whose suppliers are still in discussions with us
74 companies in the final phase of our commercial pipeline, in the signing phase.

Consumers (our customers)

10 clients signed (3 insurance companies and 7 IT companies).
56 companies in the final phase of our commercial pipeline, in the signing phase. Some of these companies are world leaders (IQVIA, Medtronic, Fujitsu, or Zu Rose).

More than 50 identified matches, which translate into proofs of concept and integration projects that our customers are already developing with APIs from our portfolio.
Numerous awards and recognitions:

First Prize Ayuda-T 2019 to Entrepreneurship, Idea category.
Finalists in Alhambra Ventures 2020.
Accelerated in the 2020 edition of the Minerva Program (Junta de Andalucía + Vodafone).
Among the 25 startups to follow in Spain in 2021, according to votes collected by El Referente in the investment ecosystem and major acceleration programs.
Nominees in the TOP 10 2021 of Digital Health (Kunsen, El Referente, Barcelona Health Hub).
Members of Barcelona Health Hub.
Winners of APIAddicts Awards 2021, Best Developer Portal (October 2021).


You need to be registered to view the content
This content is confidential and you must be registered with Startupxplore in order to access it.
Register me
Opportunity analysis Last update May 30, 2022 9:58:57 AM


You need to be registered to view the content
This content is confidential and you must be registered with Startupxplore in order to access it.
Register me

This investment opportunity is already closed.
Documentation


You need to be registered to view the content
This content is confidential and you must be registered with Startupxplore in order to access it.
Register me