Understanding the investment opportunity
OX Motorcycles was born as the dream of three entrepreneurs, in the summer of 2018, who want to revolutionize urban mobility. A few months later they had their first prototype developed.
The company is created in May 2019 by Adrián González (CEO), Valeria Valverde Camacho (COO) and Martín Fernández de Labastida (CMO) with the aim of designing and developing electric and intelligent motorcycles customized by the end user and with a retro-futurist style.
OX Motorcycles unites the experience of riding a classic motorcycle, with state-of-the-art technology creating a retro-futuristic feeling and style. It is a journey from the 1920s to the present, where past, present, and future overlap, using retro-futurism as a style and creative source.
With this philosophy, OX has developed the OX One model, in its two versions, OX One, and OX One S; the technological development has been baptized as the SmartBox, a package of intelligent functionalities (AI) incorporated to its motorcycles, which guarantees the security of the driver and the best user experience.
The rise of sustainable mobility, its great impact on the environment, and the need to move in an alternative way are the keys to the electric revolution presented by OX Motorcycles. In the creation of the idea, TESLA's influence has been fundamental, being the central question of the company: How to create an attractive, modern and totally electric vehicle, that covers the environmental needs, and of the brand, standing out in the world of the electric ones?
The value proposal of OX Motorcycles is in the creation of a brand that is a reference for design and technology, offering a unique style of electric motorcycle in the market together with the latest generation technologies.
Fiscal benefits
Investing in OX Motorcycles offers you fiscal benefits
OX Motorcycles Team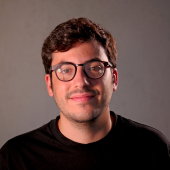 CEO
Adrián González
CEO
Impulsando la movilidad eléctrica con un estilo rompedor.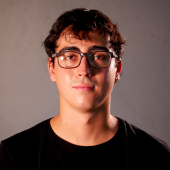 CMO
Martin Fernández de Labastida
CMO
Joven emprendedor con carácter disruptivo. Comprometido con la misión de mover a la gente de formar sostenible.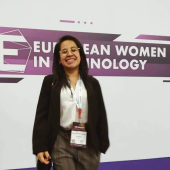 COO
Valeria Valverde
COO
Impulsando la movilidad eléctrica para un futuro post-carbono.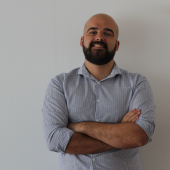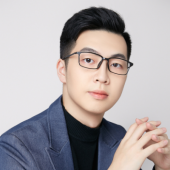 Lizhong Zhang
Supply Chain
Accelerators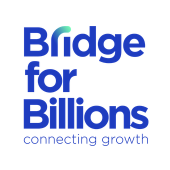 Bridge for Billions
INCUBATOR

In only 6 months since we made public the first image of an OX until today, more than half a hundred people have pre-booked their OX, validating the product-market fit in a time of global uncertainty.

Our clients reside mainly in Spain but also in other parts of Europe such as Italy and Portugal.

We have an assured forecast turnover in reserves of more than 300,000 euros in the first 6 months on the market. An average of 6 units per month is reserved and it is growing.

The investment in advertising is practically zero, more than 90% of the reservations obtained have been organic.

We plan to exceed 100 reservations by December 2020 and convert more than 80% of the reservations into final customers, this means a total turnover for 2020 of +416,000 euros.

We have agreements with 3 companies for the purchase of an OX One fleet. They are leading companies in the sector such as "Muving", a Moto Sharing company with the largest fleet of electric motorcycles in Europe.

The electric motorcycle market is booming. With only 4 years of life in Spain already reaches a value of 48M euros in 2019 almost doubling its value each year, is expected to reach a value of 74M euros by 2020 with almost 20,000 units sold. The Spanish market accounts for 15% of the European total, which will reach 315M euros in 2019. In this same year, a total of 680,000 units have been sold worldwide and it is predicted that by 2027, 7M units will be sold in the same year, with a compound annual growth rate of 35.5%.

OX Motorcycles' hybrid manufacturing system reduces the company's costs and cash flow stresses. Outsourced manufacturing, in cooperation with the company's designers and engineers, optimizes development and manufacturing processes and achieves high quality standards

The technological development is carried out in Madrid and Cáceres, so OX has total control over it. The final assembly and tuning is carried out in Madrid.

The design of the motorcycle, the moulds created for the manufacture of OX One and the development of the SmartBox are the property of OX Motorcycles, the only company with the right to use and develop it.

The project is formed by 3 founders who have experience developing projects in different countries. They know each other and have worked together before, complementing the team with several senior profiles with long experience working in the automotive sector, technology and product design.


You need to be registered to view the content
This content is confidential and you must be registered with Startupxplore in order to access it.
Register me
Opportunity analysis Last update Nov 10, 2020 12:01:43 PM


You need to be registered to view the content
This content is confidential and you must be registered with Startupxplore in order to access it.
Register me

This investment opportunity is already closed.
Documentation


You need to be registered to view the content
This content is confidential and you must be registered with Startupxplore in order to access it.
Register me