Understanding the investment opportunity
United Gamers, a company founded by physical activity and sports specialists, offers training and health services to esports players through a digital and scalable tool.  
These services are initially aimed at League of Legends players (the king of esports with more than 120 million monthly active players), through a PC software that is focused on improving the technical-tactical skills of the video game, such as reflexes, reaction time, aiming, dodging, etc... 
To do this, they have developed a training camp that simulates the video game, where players train the necessary skills, in isolation and in a much more complex way. 
By training at higher levels of difficulty, when they return to the video game, they experience an improvement in their performance as the user has developed the ability to work on this skill in a more complex environment.
MARKET
videojuegos
gaming
esports
Fiscal benefits
Investing in United Gamers offers you fiscal benefits
United Gamers Team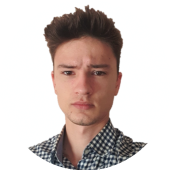 Co-Founder & CEO
Xavi Martínez
Co-Founder & CEO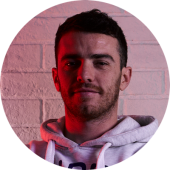 Co-Founder & COO
Ferran Llobet
Co-Founder & COO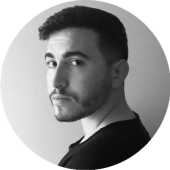 CPO
Mikel Guirao
CPO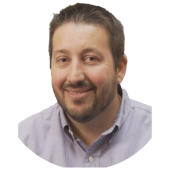 CTO
Alex Balcells
CTO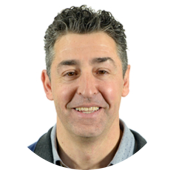 Director metodología
Joan Solé
Director metodología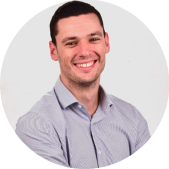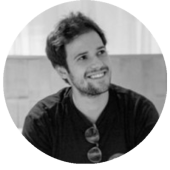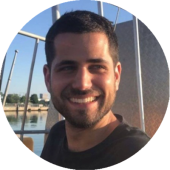 Current investors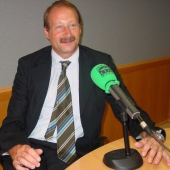 Alfredo Balcells
BUSINESSANGEL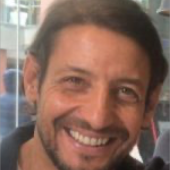 Fernando Pons
BUSINESSANGEL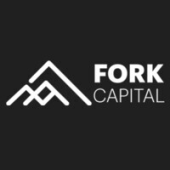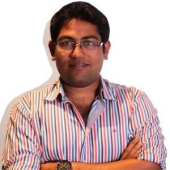 Krishnan Menon
BUSINESSANGEL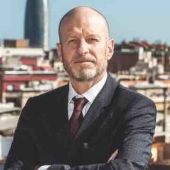 Rainer Klassen
BUSINESSANGEL
United Gamers offers training and health services to esports players through a digital and scalable tool. With just one prototype, they have achieved more than 27,000 users and an eCPI < 0.5 euros. 

To quote Bill Gross, a renowned tech investor in Silicon Valley, there are three key ingredients that dilute the risk of an early stage startup: the team, the timing and the idea.

United Gamers has an empowered team to execute the company's vision. It has an energetic and 200% dedicated management team, a four-person development and design team, and a product team consisting of physical activity and sports science graduates, a professor of coaching and a professional League of Legends coach.

Timing is excellent. The video games market has established itself as one of the most attractive markets today given its large size (2.9BN players and more than 170BN revenues) and its constant upward trend (the industry has experienced a 154% growth compared to 2012). 

Specifically, League of Legends has over 120M monthly active players and the World Finals has more millions of viewers than the NBA Finals since 2016. 

Earlier this year, FCBarcelona, Koi (team owned by Ibai Llanos and Gerard Piqué), Heretics (team owned by youtuber TheGrefg), Case Esports (team owned by Real Madrid midfielder Carlos Casemiro), AYM Esports (team owned by Manchester City defender Aymeric Laporte) and Rebels Gaming (team owned by Manchester United goalkeeper David De Gea) among others have entered the League of Legends competition in Spain.

The duel between Ibai Llanos' team KOI and TheGrefg's team Heretics had more spectators than half of the matches of the day in La Liga.

These players have no tools to train with and there is no company in the world that trains League of Legends skills with drills and methodology in the same way that United Gamers does.

The professional who understands training and knows how to train is the scientist of physical activity and sport. The idea was born from several of these professionals and one of them is a professor. They know very well the needs of this group and how to create high performance in them. 

They have conducted a pilot study, at the University of Barcelona, to measure the effectiveness of the programme on the League of Legends skill currently being trained. Subjects of different levels participated and improved from 23% to 138% of the trained skill in just 3 weeks, while the subject who only played the video game improved by 13%. This study confirms that the methodology works.

Given the timing and the market we are in, someone is going to have to train these digital athletes. If anyone can create the ultimate holistic training tool in the best way, covering every gamer's needs, it's the team at United Gamers.
Who is the reference investor?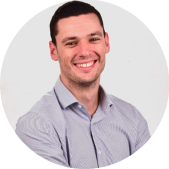 Guillem Segarra
BUSINESSANGEL
About Guillem Segarra
Guillem es un emprendedor de start-ups en el sector tecnológico con foco en el Sudeste Asiático. Ingeniero de Telecomunicaciones por la UPC de Barcelona y con máster por el Beijing Institute of Technology de China. Guillem ha sido uno de los primeros empleados en Lazada (2014 - Rocket internet company) que fue adquirida por Alibaba en 2016 por US$2billions. Actualmente, es CEO en HappyFresh; e-grocery company que ha levantado más de US$100millones i es #1 en los mercados que opera (Indonesia, Malaysia y Thailandia). Guillem ha realizado varias inversiones como Business Angel en el sector tecnológico que incluyen desde FinTech (current valuation US$500mil), MedTech (current valuation US$350mil), EdTech and Gaming, actuando de advisor en early stage y scale up Series A and B startups.
Tamaño del fondo:

10M €

Gestora del fondo:

Nekko Cap
Why do I invest in United Gamers?
"I invest in United Gamers for five main reasons: 
Sector: Gaming is a huge category with great potential for growth and monetisation demonstrated in recent years. 

Geo: Global reach product that allows to leverage the same product to reach millions of users (TAM reach Product efficiency).

Focus: The company's forward-looking view of the industry. Like any sport, as it becomes more professional, more advanced training techniques are needed. The gaming industry has reached a very advanced point of competition but the tools to improve exponentially are not available at the user level. United Gamers is the solution (Product Market fit).

Team: Combination of experience and passion for the development of healthy training methods applied to esports. Ability to transform complex concepts into solutions for existing problems and execute quickly (go to market). Product obsession and ability to iterate, analyse and improve the solution to optimise the user experience.

Future monetization: Given the global esports market, the number of users, and the value that United Gamers offers to those users, I believe this is an incredible opportunity to capitalize on the professionalization of esports with United Gamers as a global player.

"
It has also invested in...


You need to be registered to view the content
This content is confidential and you must be registered with Startupxplore in order to access it.
Register me
Opportunity analysis Last update Dec 15, 2022 11:02:51 AM


You need to be registered to view the content
This content is confidential and you must be registered with Startupxplore in order to access it.
Register me

This investment opportunity is already closed.
Documentation


You need to be registered to view the content
This content is confidential and you must be registered with Startupxplore in order to access it.
Register me