Understanding the investment opportunity
WOSH is the online laundry for people busy enjoying life. WOSH is the mobile phone that washes, the washing machine of the 21st century. By contracting a one-off service, WOSH leaves clothes looking as good as new thanks to its washing technology. Its customers can enjoy a monthly subscription service to forget about the washing machine forever. 
WOSH offers on-demand laundry and dry cleaning services and bases its strategy on three pillars to revolutionise the market:
Sustainability
Technology
Omnichannel (Perfect MIX Online + Offline world) 
They started in 2019 by designing an App and an urban laundry franchise that is unique worldwide in terms of productivity, sustainability and design. In two years, Wosh has already managed to market seven 100% operational franchises with a presence in Barcelona and Madrid. And in the next 12 months they plan to open 25 more franchises with the aim of leading the Spanish market and becoming a benchmark brand at European level, offering the best quality on the market at a competitive price.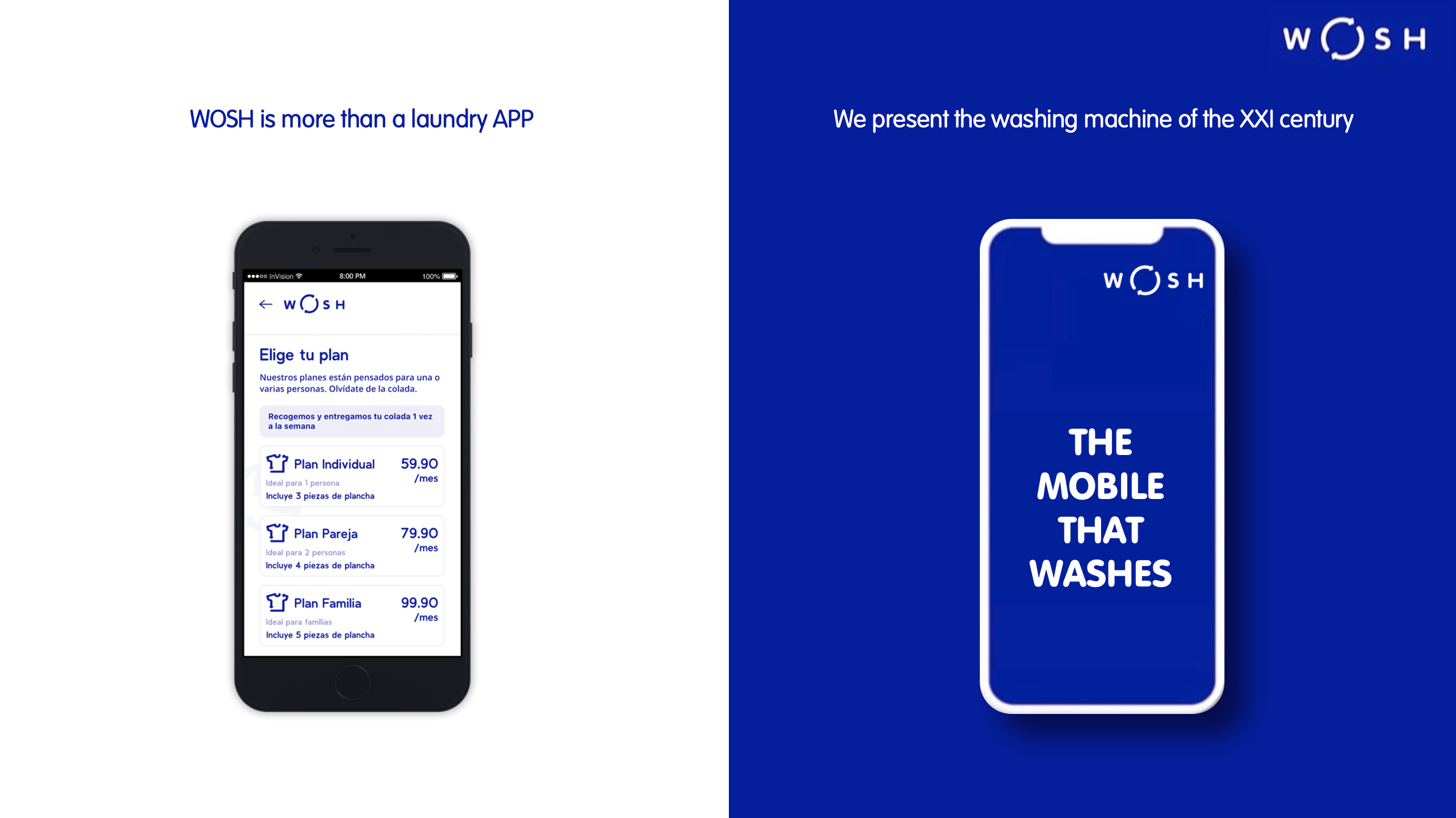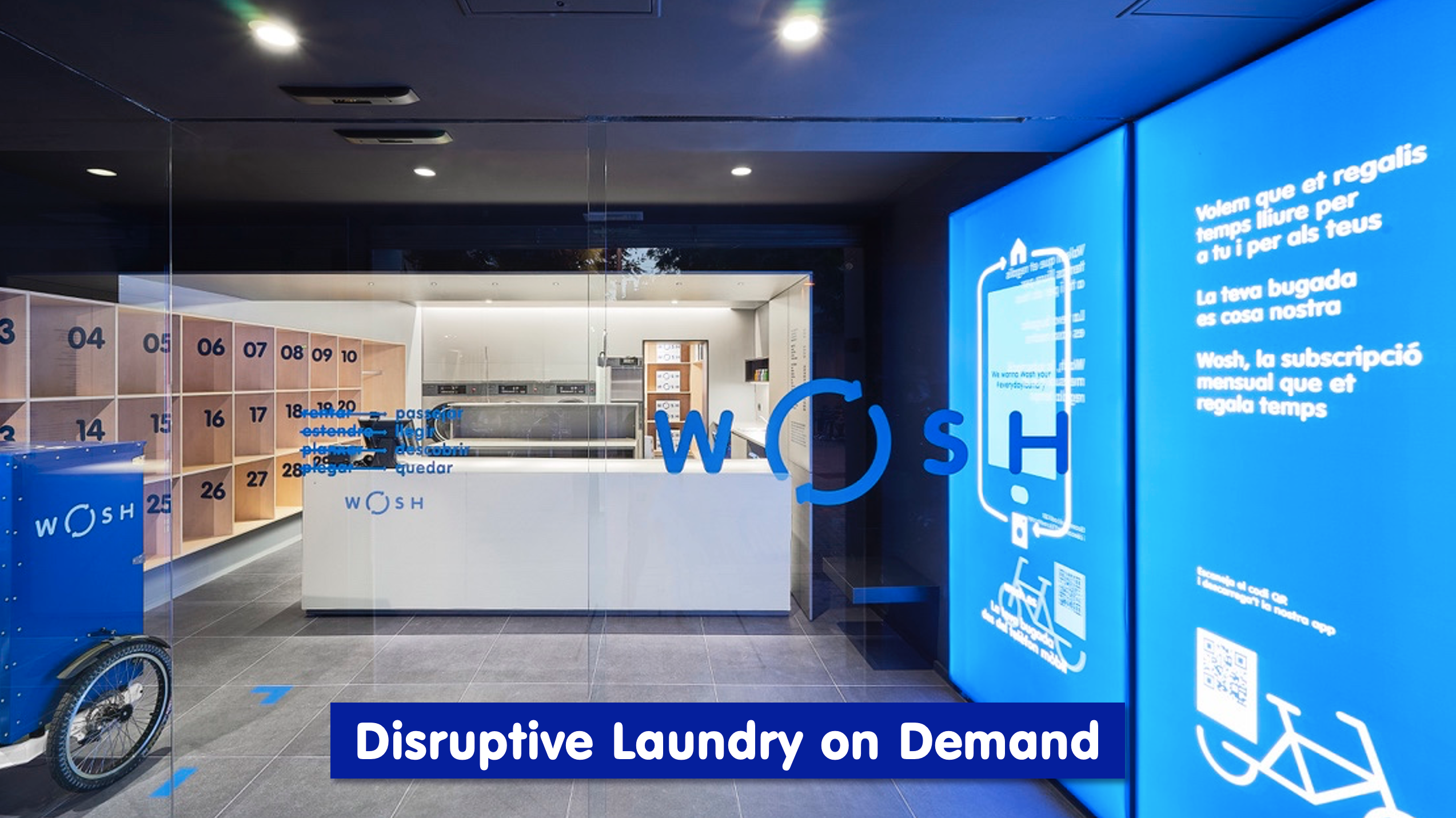 MARKET
franquicia
lavanderia
mobile
Fiscal benefits
Investing in WOSH offers you fiscal benefits
WOSH Team
CEO & Founder
Ramon Plans i Esperabé
CEO & Founder
CEO & Founder en WOSH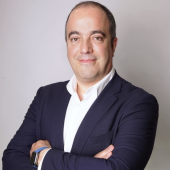 Chairman & Founder
Juan Ruiz Gonzalez
Chairman & Founder
Chairman & Founder en WOSH
Current investors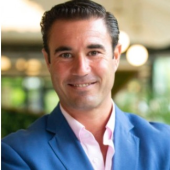 Francisco Espinosa
BUSINESSANGEL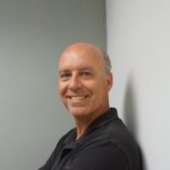 Oriol Cornudella
BUSINESSANGEL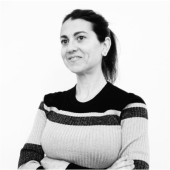 The online laundry market is growing exponentially (34% per year). It is a huge market because there is always laundry to be done. Since the pandemic started our APP sales have grown by +700%.

The boom of self-service laundries during the last 5 years in Spain has normalised the washing of laundry outside the home. There is a clear trend towards pay-per-use and having a washing machine, dryer and iron at home will be like having a FAX. The data in this infographic, which shows Spain as the country that spends the most hours on cleaning in Europe, invites a paradigm shift. In Nordic and Central European countries it is common to use laundries on a regular basis. 

The founding team has more than 25 years of international experience in senior management positions, in the industrial laundry and dry cleaning business, which has earned them the award for the world's most innovative laundry in 2020 by CINET.

WOSH franchisees are highly profitable (80% contribution margin) and a laundry offers an excellent investment or self-employment opportunity, allowing for rapid scalability.
The professional wet cleaning system used by WOSH is a revolution in terms of ecology, costs and quality. It is avant-garde engineering, due to wet cleaning, the initial capital needed to open a franchise of this type vs. dry cleaning is much lower. In Spain there are more than 7,500 dry cleaners that use dry cleaning, an obsolete and ecologically unsustainable technology because it uses perchloroethylene, a highly polluting solvent, banned in many European countries such as France, Germany or Norway or with severe restrictions that will end up being banned in the rest. These traditional businesses will be forced to upgrade their washing technology and go digital. The WoshUpgrade marketed by WOSH is the solution, making its APP, Wet Cleaning machinery kits, training and market knowledge available to these businesses that become new franchisees.  
The commitment of the main manufacturers in the fashion world to ecological washing systems such as Wet Cleaning, which is used by WOSH.

Sustainability. We want to be the most environmentally friendly laundry and dry cleaner in the world. Doing your laundry at WOSH can be up to 5 times more environmentally friendly than doing it at home. Ecology is in our DNA.


Our washing system saves between 50% and 75% of water compared to a domestic wash and up to 80% compared to the Dry Cleaning system used by dry cleaners.
Our professional washing system, an evolution of Wet Cleaning, uses only alkaline-based, biodegradable enzymatic products. In addition to not using solvents that are harmful to health and the environment, it is the washing system that emits the least CO2.
We use sustainable transport. The last mile logistics in our WoshStores is done with electric tricycles. For larger orders we use natural gas vans.
Drastic reduction in the use of plastics, by using reusable plastic bags and cardboard boxes for the collection and delivery of laundry.


You need to be registered to view the content
This content is confidential and you must be registered with Startupxplore in order to access it.
Register me
Opportunity analysis Last update Feb 14, 2022 10:17:18 AM


You need to be registered to view the content
This content is confidential and you must be registered with Startupxplore in order to access it.
Register me

This investment opportunity is already closed.
Documentation


You need to be registered to view the content
This content is confidential and you must be registered with Startupxplore in order to access it.
Register me