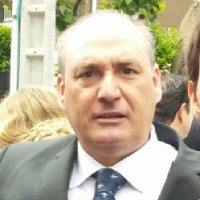 ABOUT ALVARO ORTIZ LACORZANA

      
Graduated in Law with postgraduate studies on European Legal Affairs. Degree on European Law. Chartered Life Underwriter and Civil and Mercantile Mediator. Professional expertise on Strategic Consulting, Economic Promotion, European Affairs, Optimization Processes and Viability Plans.

CEO and Founder Member of Honestik Business Improve, S.L. Founded in December 2012, Honestik provides support and counseling for Entrepreneurs, Start-ups, SMEs and Public and Private Institutions specialized in Economic Promotion, as well as on the development and implementation of projects and management of the procedures necessary to obtain support and founding.

Honestik expertises in intra- and entrepeneurship with both individuals and companies bearing an entrepreneurial idea and develops Pre-evaluation Project Diagnoses, Company Plans, General Entrepeneurship Reports and Local Development Plans. 

Founder of ADR MEDIANDOCON, S.L. and project coordinator of the Plataform SUITE MEDIANDOCON, a platform of my own design for the integral management of Mediation Institutions and Advanced ADR Services. The main functionalities of ODR comprise security, confidentiality and efficiency in Mediation Procedures.  Simplified Process in accordance with existing regulations.
    
STARTUPS I FOUNDED/WORKED AT (2)
BEGINNER
ADVANCED
REAL PRO