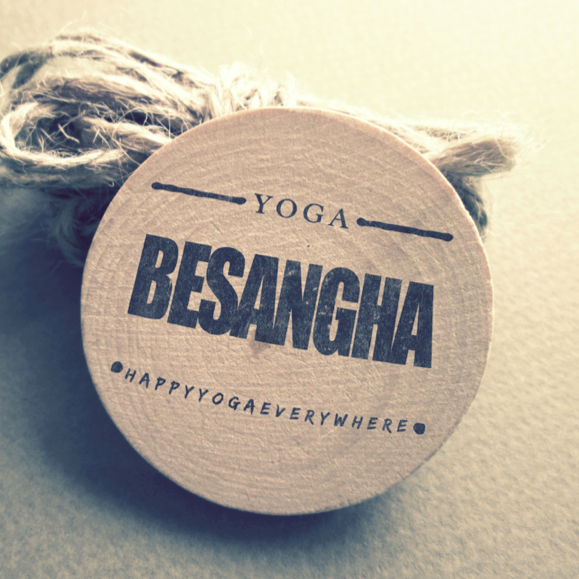 Happy Yoga Everywhere + Great Retreats, Classes and much more...
ABOUT BESANGHA YOGA

      
Welcome to BESANGHA YOGA 

Since 2013 we have welcomed people from all over the world to our yoga project.
The initial reason behind the formation was because of an increase in need for yoga classes in communities with little to no funding; the desire of yoga teachers to help these communities and lack of an organization to link these two communities.

The types of communities and/or individuals that BESANGHA YOGA would like to serve include, but are not limited to: the differently-abled or disabled, Down's syndrome, children from welcome centers, old age centers, prison systems, women with ptsd (post-traumatic stress disorder), cancer patients, people with autoimmune disorders.

    "Yoga helps cancer patients in spiritual, physical and emotional ways."

When the pace of daily life feels overwhelming and there's too much going on in your head, a BESANGHA YOGA experience will immerse you in an oasis of beauty and peace that feels like coming home.

Ready to start? - www.besangha.com - LOOKING FOR INVESTORS 

***

Bienvenido a BESANGHA YOGA

Desde 2013 nos complace dar la bienvenida a gente de todo el mundo a nuestro proyecto de yoga.
La razón detrás de la formación inicial se debió a un aumento en la demanda de clases de yoga en comunidades con poco o ningún financiamiento; el deseo de los profesores de yoga para ayudar a estos individuos y grupos, y la falta de organización para vincularlos a ambos.

Los tipos de comunidades y/o individuos que BESANGHA YOGA quisiera ayudar incluyen, pero no están limitados a: capacitados especiales o discapacitados, personas con síndrome de Down, niños en centros de acogida, tercera edad y residencias, sistema penitenciario, mujeres con TPT (trastorno por estrés post-traumático), pacientes de cáncer, personas con trastornos autoinmunes.

    "El yoga ayuda a los pacientes de cáncer en el sentido espiritual, físico y emocional."

Cuando el ritmo de la vida diaria resulta abrumador y hay demasiada agitación en la mente, una experiencia como las que BESANGHA YOGA propone, le sumergirá en un oasis de belleza y paz que brota de dentro.

¿Se siente preparado?  Le esperamos en www.besangha.com - BUSCANDO INVERSORES Y OPORTUNIDADES
    
This profile looks great, do you want to share it with the world?
BEGINNER
ADVANCED
REAL PRO