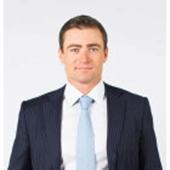 ABOUT BORIS BATIN

      
In 2003, Boris Batine graduated with honors from economics department of Cambridge university in England, received MA degree. Boris received scientific degree of PhD in Economics.

From September of 2003 to July of 2006, he took a position of the deputy director of capital market division of Deutsche Bank Group in London.

From 2006 to 2010, he held a position of the vice-president for the markets of the debt capital of Russia and the CIS countries in Renaissance Capital in Moscow.

From 2010 to 2012 Boris held a post of the vice-president for the debt capital markets of Russia and the CIS countries of Royal Bank of Scotland in Moscow.

In 2012, Boris Batine left the position, he held in Royal Bank of Scotland and founded fintech company ID Finance.
Boris is fond wakeboarding and snowboarding, participates in sport events on marathon race, swimming and triathlons.
    
STARTUPS I FOUNDED/WORKED AT (1)
BEGINNER
ADVANCED
REAL PRO