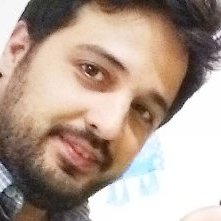 DataScientist & Co-founder of CleverPPC, a SEM management platform
ABOUT FERNANDO CONSTANTINO

      
DataScientist & Co-founder of CleverPPC, a SEM management platform, creating, optimizing and finetuning large Adwords, Bing & Facebook accounts in verticals such as Finance and Travel. 

With years of experience in large, multilingual SEM accounts (aprox. 20.000€/day), my last role prior to starting CleverPPC, was Vice President of Marketing at BudgetPlaces.com (a fast growing online travel agency for low cost accommodation).

Before joining BudgetPlaces, was Internet Marketing Director for Eurostars Hotels.

My experience in the online world began in the 90s with the creation of the website www.CulturaGeneral.net (currently +10.000 daily visits). 

An active participant in Machine Learning competitions hosted on Kaggle.com. Currently ranked in the Masters' Tier (only 500 out of 450K+ Kaggle datascientists worldwide qualify for this Tier).

I have a bachelor's in Business Administration from the University of Sevilla and an MBA from Northeastern Illinois University in Chicago, as well as several technical Certifications in areas such as MachineLearning, DataMining and Programming (Python, R,...).

With stamps from over 30 countries on my passport, my passions also include tennis, rollerblading and playing chess.
    
STARTUPS I FOUNDED/WORKED AT (1)
BEGINNER
ADVANCED
REAL PRO