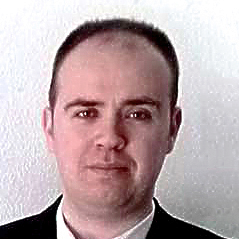 Experto SEO en Valencia ✔ Consultor de Marketing Online
ABOUT IVAN CLIMENT

      
Consultor de Marketing Online especialista en posicionamiento en buscadores. Interesado los negocios digitales, el comercio electrónico y el SEO.

Como especialista SEO considero que hay 2 situaciones que se repiten en exceso en el ámbito digital:

1) Empresas o profesionales autónomos con una web obsoleta a la que jamás le han dado uso alguno por el desconocimiento de su potencial.
2) Los típicos ecommerce con pocas visitas y que como resultado de una incorrecta planificación son incapaces de ser visibles para sus clientes potenciales.

El objetivo de la consultoría SEO es poder ayudar a otras personas a solucionar todos esos problemas. Con Internet podemos llegar a clientes potenciales con los que antes no podíamos ni soñar. Estamos ante la herramienta perfecta para expandir nuestro negocio y comercializar o vender nuestros productos & servicios más allá del ámbito local.

Mis objetivos son los siguientes:

- Mejorar el posicionamiento en buscadores de negocios digitales que son incapaces de ser visibles a los ojos de sus clientes potenciales o target objetivo.
- Ayudar a empresas, pequeños negocios y profesionales autónomos a dar el salto al mundo digital, con una estrategia sólida que garantice el hacer un uso eficiente de los recursos disponibles.

► ¿Cómo puedo ayudarte?

• Auditoría SEO: Analizando el estado actual de tu página web e indicándote todos los puntos a mejorar.
• Posicionando tu página web para que consigas mejorar tu visibilidad en Internet.
• Diseño de sitios web corporativos y blogs profesionles con el gestor de contenidos (CMS) WordPress o en HTML
• Diseño y desarrollo de tienda online & eCommerce con WooCommerce desde el inicio. Estudiando la viabilidad de tu idea, 

► ¿Qué busco?

• Crear alianzas con empresas y profesionales.
• Proyectos a los que pueda aportar valor y que me permitan crecer profesional y personalmente.
    
This profile looks great, do you want to share it with the world?
BEGINNER
ADVANCED
REAL PRO