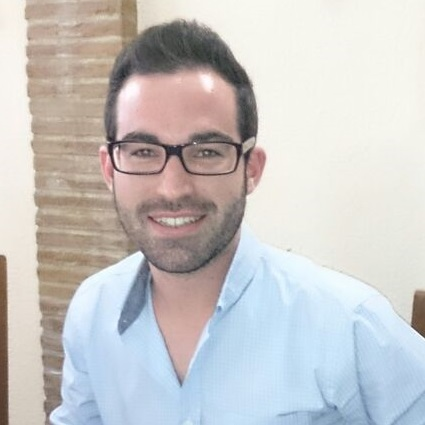 Un poco de economía y bastante de social. Comprometido con el mundo. Apasionado del emprendimiento y de los proyectos sociales.
ABOUT JULIÁN PÉREZ SOLERA

      
Me considero un profesional con afán de superación y de marcarse retos profesionales. Además, tengo un carácter dinámico y de trato fácil, sobre todo para trabajar en equipo. Si hay algo que destaca en mi es la organización y la responsabilidad.

Por mi experiencia profesional he aprendido a coordinar proyectos y programas y a trabajar con clientes. La coordinación de los proyectos fue un reto profesional al conseguir poner en marcha uno recién salido de la carrera, así como asumir su gestión, administración y planificación en todos los planos. Mientras que mi experiencia con el cliente se remonta a mi etapa de estudiante cuando estuve trabajando en atención al cliente y cajas, que más adelante me sirvió como punto de partida para la coordinación de proyectos dónde el trato con el cliente era mucho más personalizado.

Mi objetivo profesional y personal es lograr que las empresas y entidades alcancen sus objetivos desde una perspectiva holística que priorice la vertiente social y medio ambiental sin renunciar a un enfoque de eficacia y eficiencia en la gestión de sus proyectos.

Actualmente me encuentro uniendo mi pasión por el emprendimiento y los temas sociales en ixtoria, un proyecto vinculado a futuros nuevos emprendedores.
    
STARTUPS I FOUNDED/WORKED AT (1)
This profile looks great, do you want to share it with the world?
BEGINNER
ADVANCED
REAL PRO