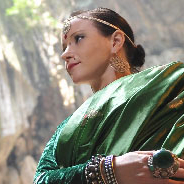 Professional dance teacher and performer, Musician, Eco-Arts advocate. Seeking business investment advice/support.
ABOUT KIRSTY HILL

      
I am seeking help from an investment adviser or someone interested in joining me on my mission to help me purchase an existing business property, renovate and expand it. 

The business is a cultural arts centre with a restaurant in Mallorca. It has been a popular thriving venue for many years but the owner of the estate is now retiring and due to health reasons needs to sell the property.
 . 
The 250-yr old farmhouse is the entrance to 6000 square metres of orange and lemon orchards and old chicken sheds, which now embrace studios, halls, theatre, gallery and restaurant. The centre has offered one or two concerts or performances a week for the last ten years, it has been host to a celebrated chamber music series, Serenata Berlin as well as art exhibitions and many classes and workshops (music, dance, painting, sculpture, etc) for children and adults. Its studio spaces are filled with artists and artisans who find in this place, the peace, the inspiration and the sense of community that they need. It has a mailing list of 2500 fans and a long history of collaboration with other cultural institutions on the island and with the media. There are currently no other centres of this type in the area and therefore no competition.

With the renovation of the old sheds, the centre will be able to offer accommodation to individual artists and study groups, making it a unique residential centre of creation and retreat for international artists and students. This renovation will also make it possible to achieve financial autonomy. 
My goal is to expand what has existed at the centre but with a new focus on sustainability. I aim to provide a centre for eco-arts and education. To bring together creative minds in an eco-friendly environment. To inspire and educate about sustainability to secure the future. 

I need to raise 500,000 euro to secure the property sale and another 100,000 euro for renovations.

The problem is, this is not something that can profit instantly as it needs building work doing. It isn't a big money project either, although the place is already very popular as a venue. It has tons of potential though.

I am running out of time though and really need some help. I have looked into grants, funding and investors but I don't know what my best options are right now and I keep hitting a brick wall. 

I'd really appreciate your help. How can I raise/borrow this capital or how can I make it appealing to an investor as it stands?  Any help would be great .


ABOUT ME
I am a professional dance teacher and performer and am passionate about environmental issues, permaculture, sustainable design. 

Originally from Nottingham, UK, I moved to Malaysia in 2012 and have been teaching and performing around South East Asia, raising money for orphaned elephants and working with victims of human trafficking. 

My next mission is to set up an eco-arts education and cultural centre in Mallorca.
    
STARTUPS I FOUNDED/WORKED AT (1)
This profile looks great, do you want to share it with the world?
BEGINNER
ADVANCED
REAL PRO