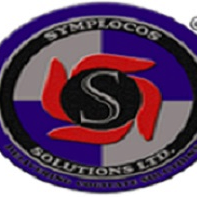 Symplocos Solutions Limited is a professional Website, Software, App Design and Development Company based in Lucknow.
ABOUT SYMPLOCOS SOLUTIONS

      
When we began in 2013, we were a group of geeky individual providing web designing and development services in a limited number of domains. But with time, we gained expertise and started offering our services in multiple domains. Whether you are seeking Web designers and website developers for a helping hand so as to build your own website to drive visibility forward, we have got you covered. One of our top priorities is to give you cost effective solutions, and at the same time, our web designers also strive for accuracy of the best service and unmatched efficiency. 
We know that the ultimate goal for any business is to earn points. But in today's world, the only thing that drives any firm forward, is the will for perfection. But if you ask us weather it is really that big headache to work hard, our team will answer in concert with an indeed. This is so because of the passion that all of us share, a passion that complex us to work hard and play even harder. That latest technologies, platform updates, innovations fresh out of the oven, and even literature, we love the work we do and we hated discussions that accompany it. We don't just work, Yes, quality does not always have to come at a premium. We have a name for providing exceptionally cost effective solutions so that you can build your own website with nimble financial footprints. Our clients get awesome Website without incurring exorbitant costs. Join hands with us now, and tap newer avenues of growth for your business.
    
This profile looks great, do you want to share it with the world?
BEGINNER
ADVANCED
REAL PRO