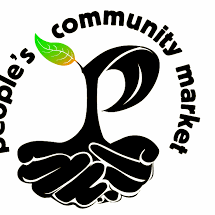 Farmers n Crafters Market & Food Hubs SA Start Up
Farmers 'n Crafters Markets & Food Hubs is a new much needed project in SA seeking funding
ABOUT FARMERS N CRAFTERS MARKET & FOOD HUBS SA START UP

      
Makers Market & Food Hubs will be introducing their very own Farmers Markets into their existing operations as from the 1st July 2016 and will be operating as Farmers 'n Crafters Market & Food Hub.

The farmers' market is a critical piece of our broad vision to create a local food, arts, crafts, business pods and fresh produce system in South Africa all under one roof. 

Yet, the market is not just about the exchange of vegetables and crafts. It is a place where a community gathers to share and celebrate both the fruits of our labour, farms and gardens and the farmers and gardeners that produce them. It is a place to come together – to talk, laugh, and linger. 

Historically, societies that have engaged in vibrant trading of crafts and crops in market places have been more likely to delve into the broader fruits of cultural exchange – the sharing of languages, culture, religion, literature and world views. In years past, while fruits and vegetables were being thrown from ships to wheelbarrows to be carted to homes, agreements were formed, wars waged, ideas exchanged, friendships made, minds stretched and perspectives changed forever. 

Societies were and are changed by the interactions that happen in the market
place – especially when these conversations are sparked by thoughtful and committed individuals with differing perspectives but common visions. It is in this age-old market tradition, intermingled with our modern vision to create personal and social change through sustainable agriculture, that Farmers 'n Crafters Market & Food Hubs was born.

The new Farmers 'n Crafters Market & Food Hub allows a multitude of opportunities for vendors to sell their trade and fresh products and for shoppers and locals to be introduced to a whole new world of shopping. Our vendors provide a multitude of specialty products, such as honey, breads, wines, cheese, eggs, meats, and unique handmade quality crafts and now, fresh fruit and vegetables with exceptional service to match. 

Intensifying challenges to how our food is produced, processed, distributed and eaten are not just problems for other parts of the world - they are showing up worldwide. These challenges mean that changing the way we do things is both
unavoidable and necessary. They include:

1.	People not being able to access healthy, nutritious and affordable food leading to poor nutrition and increasing food insecurity
2.	Declining viability of farming in the area, and the loss of productive farms and farmers
3.	A vulnerability amongst the majority of residents to increasing costs (associated with resource scarcity) and economic downturn
4.	Significant and continuing loss of healthy ecosystems that will support the well-being of future generations

However, these challenges are also driving a wave of innovation and the reinvigoration of regional food systems. Farmers 'n Crafters Market & Food Hub is uniquely positioned to take advantage of these emerging ideas, as many of them address the needs of urban populations and other new opportunities for highly productive farms and farmers close-by. Concepts like those outlined in this document open up opportunities for:

1.	New skills, jobs and businesses supplying markets for regional produce
2.	Improving access for all residents to fresh, quality and affordable produce
3.	Better prices and market outlets for regional producers
4.	Strengthening both landscapes and communities through better connections to our food and farmers.


What is the purpose of the Farmers Market incentive?
It is an incentive that draws from the Farmers 'n Crafters Market & Food Hub scope, thus the entire value chain such as production, processing, marketing and distribution forms part of the business encompassing all aspects of crafting, marketing, agricultural, food production, affordable business premises and the like is included.

Summary
Farmers' markets are good for local economies, farmers, consumers and the environment.  We all have a role to play in ensuring that these fast-growing enterprises expand and prosper. 

Farmers' markets are:
Good for farmers
•	They are a different source of revenue, often crucial in today's difficult farming climate.
•	they give farmers greater control over their economic lives.
•	farmers can get higher prices - as the middle man is cut out.
•	farmers diversify their skills - gaining marketing and business expertise.
•	farmers get increased networking and learning opportunities with other farmers.

Good for the local economy
•	more money is spent in the local economy and it circulates in the locality for longer.
•	there is high knock-on spending in other shops in close proximity to the markets.
•	they provide an outlet for local produce, helping to start new local businesses and expand existing ones.
•	they reinforce local job and business networks, maintaining local employment.

Good for consumers
•	consumers enjoy the atmosphere and experience of farmers' markets.
•	consumers get fresh, healthy produce usually at competitive prices.
•	they offer increased choice, and can offer extra fresh, affordable produce in areas with few such options.
•	they strengthen communities.

Good for the environment
•	food travels less far thus there are less "food miles".
•	food has less packaging.
•	they are an important outlet for farmers selling organic and less intensively-produced food.

Farmers' markets and local food initiatives - what are they?
Farmers' markets are food markets where farmers, crafters and food producers bring their produce for sale direct to the public. There are usually rules for farmers markets. The main ones are that bought-in food cannot be sold and has to be prepared in the market and that food should be from "local" producers - where "local" is determined by individual markets. 

The potential
In 2009, three days of farmers' markets in Winchester, Hampshire generated total sales for farmers markets between £70,000 and £85,000. An average of 10,000 visitors attended each market - visitor and farmer numbers increased by 50% each time. 97% of people attending wanted to go to more farmers markets, and all local stores reported major increases in takings.  In 1997 there were no farmers markets in the UK. Now there are 240. 

But there is even greater potential in South Africa.  Annual sales from farmers markets are anticipated at achieving more than R14 million.   Authorities at local, regional and national levels as well as the public are starting to see the benefits and starting to support farmers' markets. If UK authorities and the local public can help these booming initiatives then we can expect to see thriving, diverse and competitive local food economies all over South Africa.


Advantages of farmers markets
This section is backed up mainly with evidence from the USA, where farmers' markets have been flourishing for 15 years. The comparative lack of South African evidence is merely because farmers markets are so new here.

The local economy
Farmers' markets make economic sense. 
•	farmers markets are economically self-sustaining
•	They can also command considerable turnover. 
•	Spending in farmers' markets has a high multiplier effect in the local economy.  The multiplier is a measure of the number of times money circulates in the local economy before leaving. A high multiplier means that money circulates more times in the local area before leaving - money stays locally if it is spent on wages for local people or buying local produce; a low multiplier means money leaves the local economy quickly on things like utility bills, profits to investors based outside the area, insurance premiums, etc.  The effect of low multiplier effects - haemorrhaging of the local economy - has long been acknowledged in South Africa, particularly regarding food.
•	A strong local economy is particularly important in rural areas. 
•	Farmers' markets can play a part in the economic development of areas. 
•	Keeping money within an area is an important aspect of regeneration, which tends to be overlooked in comparison with the traditional regeneration technique of bringing money into an area. 
•	Farmers' markets strengthen links between local businesses
•	Farmers' markets safeguard local jobs
•	Farmers' markets increase the diversity of the local economy
•	Farmers' markets offer additional choice and help strengthen other small outlets.
•	Farmers' markets facilitate business expansion.  As farmers markets grow, there will be more opportunities for these rich local business links to grow, creating more local businesses.  Farmers' markets also act as spurs for business start-ups and growth for producers, as well as retailers.
•	Farmers' markets as ways of revitalising market towns
•	Farmers' markets create large quantities of knock-on trade for local stores

Public markets - even bigger potential?
Public markets such as ours expand upon a traditional farmers' market by making fresh food available throughout the year and typically operating several days a week. Local farmers selling one or two days a week is an important component of a public market, but the emphasis is on local independent merchants - not franchises - selling fresh food. In addition, prepared and speciality foods are also for sale. In all product lines, the market gives emphasis to local and regional food.

Public markets achieve a variety of public goals - providing affordable retailing opportunities to small businesses, preserving farming or farmland in the region or creating an inviting, safe and lively public place that attracts a wide range of people.

The key element of a public market that differentiates it from a supermarket is internal competition. A public market needs vendors to compete within similar product lines. Such a market can be a very powerful draw if properly merchandised.  In their most evolved state, public markets become the centres of districts where related businesses choose to locate, creating a highly synergistic and dynamic economic zone.

Farmers' markets and tourism
Farmers' markets make a local area or region more attractive for tourism.  Farmers' markets tend to have a unique blend of farm, food and craft businesses. Farmers' markets showcase the sights, smells and sounds of a community - all of which draw tourists who bring new money in from outside the community.

Farmers
Farmers are struggling, in part because big supermarkets use competition to drive down prices paid to producers.

The future for farming is to sell produce based on quality and reputation, and by making strong links with local and regional economies and consumers. Farmers' markets are an excellent way to reclaim economic space for farmers to live in - they help farmers become less dependent on the whims of big supermarkets, highly fluctuating global commodity prices, and ruthless competition in a global economy.

Farmers' markets can be an essential survival route for farmers - providing extra and alternative revenue sources, as well as developing new skills.

Farmers can get higher prices
Farmers can get higher prices for their produce than by selling through wholesale outlets, by taking on some of the marketing functions usually carried out by middlemen - like packing and transportation. Cutting out the middleman means that the consumers do not lose out for the higher prices farmers are receiving.

Farmers' markets help small farmers, and can be a major alternative revenue source
Farmers' markets help small farmers stay in business and are keeping small
farmers going.  Farmers' markets can also offer an easier outlet for farmers than conventional channels.  Small farms often turn to direct sales because they may be snubbed by wholesalers who deal only with high volume producers and also struggle to deal with exacting specifications on size, shape and appearance, dictated by the supermarkets, not the consumer.
Farmers' markets can be seen as an extension of farm retailing and a way to generate extra sales.



Farmers' markets offer new skills for farmers
Our Farmers' Markets offer farmers information on better marketing. Selling at farmers' markets helps farmers develop marketing and business skills.

Farmers' markets bring additional outlets for farmer's produce
Our markets offer market promotional activities that highlight farmers' seasonal produce. We often write to local restaurants encouraging them to buy direct from our market and vendors. We build networks with local schools, hospitals, and various centres to explore institutional food purchases from the market.

Farmers' markets can be cheaper
This is generally because farmers' markets cut out the middle man, which can offer significant savings due to the enormous mark-ups of supermarkets. 

People can re-connect with food and farmers and they strengthen community
They have strong educative value in putting people in touch with where their food comes from, who grows it, and how it is grown. They strengthen the links between rural areas and town and cities.

They also create the potential to link local consumers with local producers in a longer partnership. Invariably, one of the main attractions of shopping at a farmers' market is that they are vibrant social occasions. It is the atmosphere as much as the food quality which brings people back time and again.

The food quality is better
Consumers cite freshness, taste, appearance, and nutritive value as reasons for preferring farmers' market produce.

Farmers' markets widen choice
Farmers' markets allow consumers access to more local produce. Supermarkets rarely stock locally sourced produce and even if they do it will have travelled round the country to be processed and packaged before it returns to be sold in its area of origin. Most supermarkets prevent store managers from sourcing food locally.

Consumers want more traditional food
South Africans prefer to support local crafters, food vendors and farmers and eat home grown and reared food.

Farmers' markets can help reduce inequalities
Markets provide access to fresh produce, fruit and vegetables for consumers - especially minority consumers in the inner city - who would otherwise not be able to get fresh produce.  Farmers' markets are not a solely middle-class pursuit - even if that is the impression given. Evidence suggests that rich and poor communities both have a strong interest in buying local produce. A study comparing farmers' markets in a rich town with a poorer blue-collar town found "the attractiveness of these products transcends the educational, income and sub-cultural difference represented by these two communities.
Environment
There are also many environmental benefits from farmers' markets:

Reduced wastage
•	Farmers report that an average of 22% of their crop could not be marketed if farmers' markets were not available.
•	There is less wastage because good food is not discarded because it doesn't fit supermarkets' packaging requirements, or because the supermarket changes its order at the last minute. 

Less food miles
First, food is not transported hundreds of miles to distant warehouses and distribution centres and then shunted back in big lorries to supermarkets. This reduces the environmental (as well as economic and social) costs from transport.

What makes our Farmers' Market successful?
•	Good management
•	Good planning
•	Community support
•	Getting a critical mass of farmers so that a variety of products can be offered throughout the season – at present our Markets acquire their produce through M & R Marketing and RSA Farmers Association whilst increasing their database on local farmers
•	Strong community partnerships
•	High quality, competitively priced produce marketed in a "local-oriented" environment.
•	Local authority co-ordination
•	Strong publicity and marketing

Makers Market & Food Hubs SA, now incorporating a Farmers Market, is made up of small business owners who want to have a presence and sell their merchandise in our Markets. These beautiful markets that will be opening throughout South Africa in smaller outlying towns will be home to thousands of tenants who will represent their very own brands. A vast selection of products can be found at our Markets, from ceramics and furniture to textiles, fashion and jewellery. 

Makers Market & Food Hubs SA (Pty) Ltd. is a one-stop showcase of South African arts and crafts, DIY enthusiasts, small business entrepreneurs and food vendors. Here you could find that perfect décor addition for your home, a quick, chic fashion upgrade, a delicious meal from a variety of food vendors, a stunning work of art or simply something unique and authentic through which to remember your time at our Markets.

For an eclectic range of art and curios, décor items, jewellery, clothing and accessories, home baked items, food kiosks, take a turn at one of our Markets that we have opened and are opening nationwide in South Africa. The locations make for weather-ready shopping and you're bound to find just what you need, whether it's a last-minute gift, a unique work of art, a lunch time snack or the perfect souvenir.

Makers Markets & Food Hubs SA (Pty) Ltd. provides upmarket retail space for local craftsmen, small businesses, food vendors, artists and much more. You can often view the tenants in action as they produce their handmade goods.  We offer the solution at Makers Market & Food Hubs. The market, being a rooftop market, means you will not need to invest in a gazebo or be concerned about rain damaging your goods.  No sun or rain will be able to harm the goods and with our Markets you can be assured of a safe selling space.

Markets opening soon in the following towns:

 
St. Helena Bay – opening on the 1st July 2016 at Unit 1 Harbour Lights Centre, next to the Deeg Deli and opposite the Spar Centre, St. Helena Bay


Roodepoort – opening on the 1st July 2016 at Harbour Park, Lazer Park, Schooner Street cnr Seilskip Road, Roodepoort
 


We will be opening 2 markets at the end of July 2016, one in Kroonstad and the other in Richards Bay.

PARTNERSHIP OPPORTUNITY

Commodity Basis - Natural Resource Funds
Funds that invest in companies that are engaged in businesses that operate in commodity-related fields, such as energy, mining, oil drilling and agricultural businesses, are often referred to as natural resource funds. While they often hold neither actual commodities nor commodity futures, they provide exposure to the commodities markets by proxy.  Our investor funds are aimed at the agriculture, arts and crafts commodities market.

Commodities also offer upside potential. The raw materials used in construction, agriculture and many other industries are subject to the laws of supply and demand. When demand rises, prices generally follow, resulting in a profit for investors.

Finally, commodities offer a hedge against inflation and our secondary commodity being property offers you a fixed return on a monthly basis.

To be considered as a partner in this unique business opportunity you would need a partnership joining fee of between R50, 000.00 and R150, 000.00 and your ROI will be as follows:

R50, 000.00				15% of net profit + R2, 000.00 Rental Royalty
R75, 000.00				20% of net profit + R4, 000.00 Rental Royalty
R100, 000.00			25% of net profit + R6, 000.00 Rental Royalty
R125, 000.00			30% of net profit + R8, 000.00 Rental Royalty
R150, 000.00			35% of net profit + R10, 000.00 Rental Royalty

1.	A monthly return on net profit of all operational markets over a 3 year period.  The 35% return will be an estimated return of R940.000.00 over 3 years.
2.	A guaranteed Rental Royalty pay out of R10, 000.00 per month giving you a total return of R360.000.00 over a 3 year period.
3.	Income and Expenses statements will be emailed to you every month.
4.	Sole beneficiary in Life Cover through Old Mutual in the sum of R200, 000.00 in the event of death or disability.
5.	Option to be nominated as a Director in the company with voting rights.

The third option we have to hand is to purchase our Farmers Market franchise that is selling at R1.4 million, subject to an upfront franchise fee of R125, 000.00 – this will be a walk in and trade opportunity.  The Royalty Fee is 3% of turnover and 1.5% for marketing as agreed upon.  For more information on our franchise offering please email the writer herein.




You will find that Farmers 'n Crafters Market & Food Hubs is one of the most transparent business opportunities in South Africa today.


REQUIREMENTS
Our markets will have all the required fittings, fixtures, equipment and stock in place necessary to commence operations on the 1st July 2016.  

The following criteria sought in a working partner is as follows:

•	Experience in retailing
•	Experience in Fruit and Vegetables
•	Knowledge of running a business
•	Knowledge of cash flow and control of it
•	Joining fee readily available

Should you wish to participate as a silent partner please stipulate this on the application form at the end of this introduction.  We do have staff on our database who will qualify to do the work at the Farmers Market should you not join as a working partner.
    
Organization founded in null · South Africa. Since June/2008.
This profile looks great, do you want to share it with the world?
BEGINNER
ADVANCED
REAL PRO