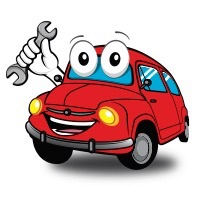 1001talleres es el comparador de talleres online definitivo! Ahorra en el mantenimiento de tu coche y encuentra los mejores talleres con él!
ABOUT 1001TALLERES.COM

      
1001 Talleres es la plataforma online líder de búsqueda de operaciones de mantenimiento. 

Su filosofía, siempre orientada hacia el usuario, hace de 1001 Talleres la primera comunidad independiente en la que los usuarios pueden, por un lado obtener una comparación de los precios y calidades ofrecidas por los talleres, y por otra, compartir útiles comentarios entre el resto de la comunidad para premiar a los buenos talleres :-) y también para dar trasparencia de aquellos talleres menos buenos :-(

Nuestra web nace tras el análisis de la situación de la posventa de automoción en nuestro país; tras realizar un observatorio general e identificar las necesidades, los fundadores de 1001 Talleres, basándose en su amplia experiencia en el mundo de la automoción y mejorando sus conocimientos del mundo online a través de una agencia digital líder en Europa y Latinoamérica, deciden crear el comparador que demanda el mercado.

Dentro de nuestro panel se encuentran los Concesionarios Oficiales (incluye también servicios oficiales de marca), las cadenas independientes de talleres y por supuesto, los talleres independientes.

1001 Talleres no posee un acuerdo directo con ninguna de ellas, sino que muestra los precios de las mismas a través de un directorio, actuando en este caso como auxiliar externo.

Para 1001 Talleres la imparcialidad e independencia es lo primero, por eso toda la información que se muestra está revisada por nuestros asesores con el fin de que en ningún caso se comparen varemos diferentes.
    
This profile looks great, do you want to share it with the world?
BEGINNER
ADVANCED
REAL PRO