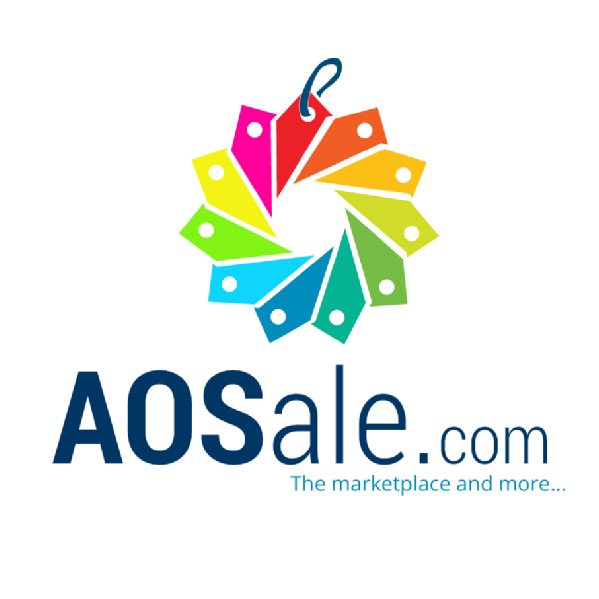 ABOUT AOSALE.COM

      
Thank you for your professional interest.

We are fully aware of the fact that you must assess the situation very cautiously before deciding to invest in our project – in such a project, which is not yet reinforced with a multi-thousand dollar animation describing  the features and functions of our formative webpage. However, we do share any critical detail that is within our power.

We believe that our attitude is reasonable in trying to protect the technical secret information until the actual operation which will make our website totally unique and successful.

Those specific details you requested may be of great value for other firms and the competition– and those by cloning our product – could greatly reduce our overall business potential.

We can guarantee we will follow true with the website according to our standards by any means necessary, and the final outcome will be of great appeal to you, meaning a fully operational webpage within a six-month timeframe.

For those of you who will donate their trust and are going to sponsor the project- despite more than a few adverse circumstances at the start -we will always be thankful, and will periodically provide you with special benefits. With due respect,

Yours sincerely,

AOSale Team.
Dear Madam/Sir,

We offer great opportunity to get in at the formative stage in an exciting new internet marketing concept created to compete mainly on the European marketplace.

The AOSale.com is currently developing a website which will greatly enhance the online sales operation. This will be accomplished by the use of a complex management system which will leverage most internet related tools and benefits. The system will have several features that will help the E-commerce related operation of companies in every aspect; even for those who have little or no previous experience on the online marketplace. We are dedicated to create a user-friendly, clear and easy-to-use-use interface that can boost commercial success. Let us welcome you as our latest advocate!

As our name suggests "Always Online Sale", we would like to provide a very unique commercial channel to our members coming from all over the world. "The Marketplace and More…", will at first focusing on European cities, then later, with a worldwide coverage, and highly focused market approach. We intend to establish a selling-system targeting millions of potential users with hundreds of thousands purchases per day with the help of a  webpage with a very unique selling approach. Our staff has started to develop a revolutionary trading system which eliminates all of the errors and deficiencies of the current online marketplaces, and will be much more different, easy to use and easy to understand. This page is going to build on the internet and on  the mobile apps trading system.The registration is for free for everyone ,and its goal is to give full service with dozens of extra features which can help users – considering their specific needs, promotions and exclusive offers immediately, thus targeting millions of potential users. We offer good opportunity to secure excellent returns on your investments. Please do help us to bring our dream come true. If you have any question does not hesitate to email us.  

We are not here to seek or research desire! We induce desire.

 We are looking forward to hearing from you.


Sincerely Yours,




AOSale team

We are five of us in the team at the moment, of different ages (23–39). We came from many diverse specialties: a University student of programmers, a graphic, a property salesperson, a media advisor, and an accountant college student.

This idea of AOSale.com came up from our graphic friend's status, who had a very serious accident. Therefore he was bed-ridden and couldn't leave his apartment, so he had always been dependent on others (doing everything for him because he don't have family). He doesn't really like to ask, so he has tried to search good offers on the internet solving his problems alone and making his life much easier in this situation, the situation that brought he couldn't leave his flat for almost a year.

We have tried to help him many other ways, but at the end we always came across the deficiency of the internet sites. So we have collected those DEFICIENCIES and started to develop a brand new internet site, the AOSale.com, which will try to eliminate those problems.

In the beginning we focus on Europe taking into consideration the needs of Europeans. Our aim is to achieve the customers at the highest levels of internet sales. We have the knowledge that we are going to build into the website and to create a very unique and new internet trading platform.
    
This profile looks great, do you want to share it with the world?
BEGINNER
ADVANCED
REAL PRO