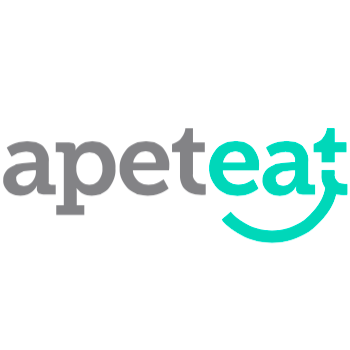 ApetEat da respuesta a una necesidad básica y diaria, el almuerzo, en un contexto desfavorable, la oficina, aportando experiencias únicas.
ABOUT APETEAT

      
ApetEat, startup de base tecnológica, es el primer e-commerce de comida mediterránea dirigido exclusivamente a oficinas. Tras sólo 9 meses de actividad (MVP) en los cuales hemos superado los mas de 1.500 pedidos al mes y logrado el cierre de la segunda ronda de financiación, afrontamos el reto de conquistar la capital y convertirnos en la principal alternativa para solventar con éxito la "problemática" diaria del almuerzo en la oficina de cientos de miles de personas (sólo en Madrid).

Nuestra propuesta de valor se sustenta en:

1. Producto - La base: Calidad, variedad y precio para garantizar la satisfacción y recurrencia de nuestros clientes.
2. Servicio - La clave: Respuesta inmediata, puntualidad, instantaneidad y educación, nuestra obsesión.
3. Valores - El alma: No tiramos comida, la donamos a ONGs, empleamos a personas con discapacidades y cuidamos el                medio ambiente reciclando y utilizando packaging reciclado.

- ELIGE: Más de 60 platos diarios para confeccionar tu menú favorito
- PIDE: Tienes hasta las 11h30 del mismo día para realizar el pedido sin coste de entrega, ¡sin pedido mínimo"
- DISFRUTA: Te lo servimos de 12h a 14h. Espera sorpresas, premios, concursos y mucho más.

"¿Tenéis comida?, ¿Comemos fuera?, ¿Qué comemos?, ¿Vas a pedir?..." Estas preguntas, formuladas diariamente por millones de trabajadores en España, ya tienen respuesta: ¡ApetEat!

Porque, como dijo la gran Virginia Woolf:

 "One cannot think well, love well and sleep well, if one has not dined well".

¿Pedimos?
    
Organization founded in Spain. Since May/2016. STARTUP phase.
This profile looks great, do you want to share it with the world?
BEGINNER
ADVANCED
REAL PRO