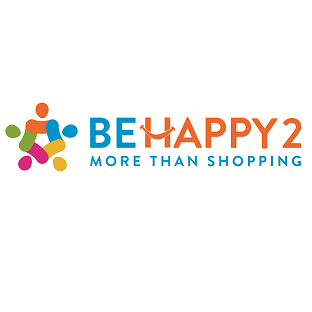 La forma más solidaria y productiva de comprar y vender en internet
ABOUT BEHAPPY2

      
BEHAPPY2 es una plataforma internacional de venta online, que incluye tiendas y comercios de tu vecindario. 

A través de BEHAPPY2, podrás comprar en los comercios de tu localidad y además, aprovecharte de todas las ventajas y descuentos que te suele ofrecer comprar por internet. 

Compra local, paga online. 
Con envío a domicilio o usando un código para recoger o consumir el pedido. 

Fácil, cómodo, económico y justo.


¡Tu puedes ser BEHAPPY2!


La filosofía de BEHAPPY2 

             Piensa en grande, compra en el pequeño comercio local. 

Las pequeñas y medianas empresas ofrecen cercanía, trato personalizado, simpatía y sonrisas.  Los comercios locales animan el barrio y generan empleo. 
Ofrecen calidad en productos y servicios. 
Pero... les cuesta competir con gigantes que ofertan a precios muy bajos, tanto en la calle como en internet.

BEHAPPY2 pretende unir fuerzas;
cada Centro Comercial Online es un escaparate lleno de comercios locales que pueden contar con una clientela fiel y creciente, gracias a los descuentos y Happys que BEHAPPY2 reparte entre sus socios. 

El consumidor puede comprar local y más barato, mientras que el comerciante puede seguir ofreciendo calidad a precios justos.


17/03/2016:
Lanzamiento de los Centros Comerciales Online BEHAPPY2 en Torrevieja.
    
Organization founded in Spain.
This profile looks great, do you want to share it with the world?
BEGINNER
ADVANCED
REAL PRO