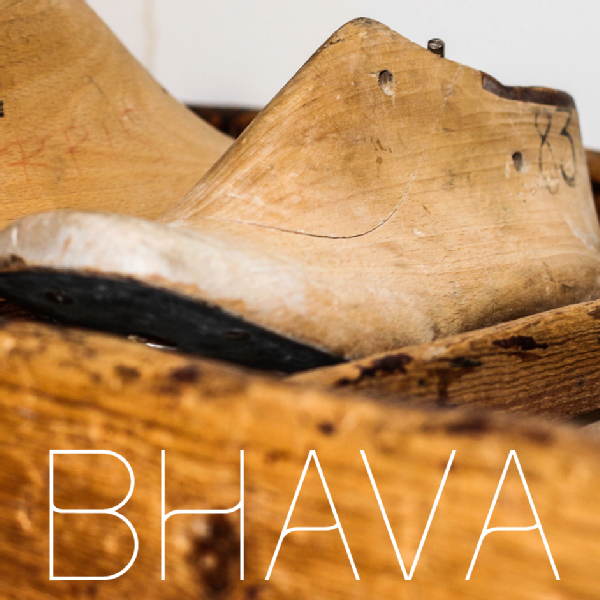 ABOUT BHAVA

      
NO MORE VICTIMS OF FASHION!
THE VICTIMS OF THE CURRENT FASHION SYSTEM HAVE NO VOICE. 

WE DO NOT BELIEVE IT IS NECESSARY TO USE LEATHER FOR PREMIUM FOOTWEAR, AND HAVE ALWAYS BEEN AND WILL ALWAYS BE AN ANIMAL FREE COMPANY. IN ADDITION, WE BELIEVE THAT A TRULY COMPASSIONATE APPROACH TO DESIGN NEEDS TO GO BEYOND USING LEATHER ALTERNATIVES TO INCLUDE THE ENVIRONMENT, WORKING CONDITIONS, AND FINALLY TO PROTECT YOU, OUR LOYAL SUPPORTERS AND OF COURSE YOUR FEET.

LET'S TAKE A MINUTE TO EXPLAIN WHO THESE VICTIMS OF THE FASHION SYSTEM ARE. THERE IS MORE TO OUR MISSION OF ETHICAL FOOTWEAR THAN MEETS THE EYE. 

1. FASHION VICTIM #1, THE ANIMALS. EVERY YEAR, THE GLOBAL LEATHER INDUSTRY SLAUGHTERS MORE THAN A BILLION ANIMALS, AT BHAVA WE EMBRACE THE CHALLENGE OF FINDING THE MOST BEAUTIFUL, DURABLE AND INNOVATIVE MATERIALS FOR OUR FOOTWEAR THAT IS NOT DERIVED FROM ANIMALS. FROM ORGANIC COTTON LININGS, TO HAND PAINTED "REPTILE" EMBOSSED CORK, OUR CREATIVE DIRECTOR FRANCISCA, TRAVELS THROUGHOUT EUROPE AND INDIA TO DEVELOP OUR SIGNATURE FABRICATIONS.

2. FASHION VICTIM #2, THE PLANET. NO OTHER INDUSTRY ASSOCIATED WITH THE FASHION INDUSTRY COMES CLOSE TO THE DEVASTATION THAT THE LEATHER INDUSTRY CREATES.  IN 2013 THE BLACKSMITH INSTITUTE FOUND HAZARIBAGH, AN AREA IN THE CAPITAL OF BANGLADESH TO BE RATED AMONG THE FIVE WORST TOXIC ZONES IN THE WORLD. THESE SKINS ARE EXPORTED FOR FINISHING TO EUROPE, CHINA, AND THE US. THERE IS NO REQUIREMENT FOR TRANSPARENCY OF ORIGIN OF SKINS. WHEN YOU PURCHASE LEATHER GOODS COUNTRY OF ORIGIN ONLY STATES WHERE THE SHOES HAVE BEEN ASSEMBLED, SO THERE IS VIRTUALLY NO WAY TO VERIFY THE SUSTAINABILITY OF MOST LEATHER GOODS.

3. FASHION VICTIM #3, THE WORKERS. BHAVA STANDS TO TO PROTECT THE HEALTH OF THE WORKERS. PROPONENTS OF CHEAP LABOR SAY THAT ANY JOB IS BETTER THAN NO JOB. WE DISAGREE, IF A PERSON'S JOB EXPOSES THEM TO TOXINS SUCH AS CHROME AND THE MANY HEAVY METALS USED IN TANNERIES, YOU ARE NOT ONLY COMPROMISING  THE ENVIRONMENT, BUT THE WORKERS WHO ARE OFTEN WOMEN OF CHILD BEARING AGE.  THE CONSEQUENCES OF THE EXPOSURE OF THESE TOXINS TO FUTURE GENERATIONS IS NOT YET QUANTIFIABLE, BUT AT BHAVA IT'S NOT A GAMBLE WE WANT TO TAKE PART IN. 

4. FASHION VICTIM #4, YOU. SHOWS LIKE SEX AND CITY POPULARIZED RUNNING AROUND THE CONCRETE STREETS OF NYC IN STILETTOS. BASED IN NEW YORK, WE ALSO LOVE RUNNING AROUND NYC, HOWEVER WE DON'T LOVE THE IDEA OF LONG TERM DISFIGURATION, PAIN, SPRAINED ANKLES AND THE MANY OTHER MISFORTUNES OF POOR QUALITY FOOTWEAR. WE DON'T PRODUCE A SINGLE PAIR OF BHAVA SHOES WITHOUT A THOROUGH NYC TEST DRIVE FOR COMFORT AND DURABILITY. OUR TIMELESS DESIGNS ARE MEANT TO LAST FOR YEARS, AND ALL OUR STYLES ARE CONSTRUCTED WITH REPAIRABLE SOLES. YOU MAY CONSIDER ADDING OUR ECO-FRIENDLY SHOE CARE KIT TO YOUR SHOPPING CART.
    
Since May/2013. STARTUP phase.
BEGINNER
ADVANCED
REAL PRO