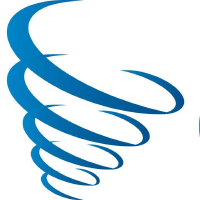 Pattented casual dining solutions to the drink and food industries
ABOUT CUPSAFE

      
CUPSAFE is a ready to go, prepared for manufacturing and distributing global company with HQ in USA, subsidiary in EU and manuf. in China.
CUPSAFE has found a niche in the consumer goods market, that is protected by the US and EU Patents. CUPSAFE's product portfolio hits the annual market of 8.1$B in US only. We have designed, developed and manufactured spill proof, tip proof, fully customizable cupholders for the disposable plastic cups. 2 main problems you were not aware of: when you have a little bit of liquid on the bottom of a cup- it spills on a wind; When you have 20 people at the party, it is hard to find your own cup due to the same colors of all. There is more functions and accessories to this product that is a global shot that has not been discovered yet. First, and main accessory for the Tornado Cupholder is COSMIC BLUE ICE, which is a simple *patented* blue ice hockey puck that is inserted into the base of the cupholder. Bevarages will never be warm on the bottom again with no need of getting ice into the liquid. Second, developed and manufactured product is called Dippity. Its a cousin of Tornado but hits the food market. Also patented, dining accessory that allows to carry a finger food type of a meal with dipping sauces at the same time. It has 4 spots to mount the rings that hold dips on the sides of the utensil. It is targeted towards restaurant chains, but it may find a great usage in households. It can be fully customized by a restaurant colors and logo attached on the sides of the Dippity. Third product is called BottleVest. This product closes the line of a suitable pinic set. Tornado is a drink accessory, Dippity is a food accessory and BottleVest is a bottle accessory. Product uses the COSMIC ICE technology that turns the 2liter bottle into the portable cooler, so people do not need to carry big, tourist coolers in the cars, and may leave the bottle on the 30degree C heat outside without necessity of putting it back into the cooler. It has an attachable handle, and space for a cap, it has a silicon window for the label visibility and can be placed flat in the freezer for next usage.
    
STARTUP phase.
This profile looks great, do you want to share it with the world?
BEGINNER
ADVANCED
REAL PRO