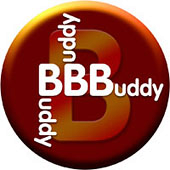 Replace Pay-Per-Click with a Socially-Driven Pay-Per-Sale Model
ABOUT DO YOU BUDDY

      
Our startup, Buddy Buddy Buddy (BBB) replaces Pay-Per-Click with a Socially Driven Pay-Per-Sale Model.

Google earns in excess of $38 Billion from pay-per-click advertising, while merchants "hope" for conversions to offset the cost. To solve this problem, BBB delivers REFERRALS through social media channels and merchants pay AFTER a sale is made.

BBB represents the next evolution of online advertising in the form of "Referral-tising" -- the missing link to the monetization of social media.


HOW BBB WORKS:

FOR CONSUMERS:

Our unique "Social Threeferal" exponential shopping rewards mechanism motivates shoppers to share their purchase info with their social media friends creating a cascading stream of referrals and rewards as friends purchase.


FOR MERCHANTS:

Replaces social media marketing with "Referral-tising": advertising through referrals. Replaces pay-per-click with a Pay-Per-Sale model facilitated by the deep interconnections inherent in social media. This is something no one has yet thought to do in conjunction with E-Commerce.



There are numerous shopping rewards sites, but.....

* None have a three-level rewards loopback

* None have a social tie-in as deep as BBB

* None have it available on a pay-per-sale basis for merchants.



TIMEFRAME:

We believe we can make a significant splash in 2-3 years prompting a lucrative exit through acquisition by any of several big players like Google, Yahoo!, PayPal, Facebook, Ebay, Amazon, Pinterest and others. The nature of our space at the intersection of Social Media and E-Commerce makes our platform one that can scale dramatically in the right hands.
    
Since January/2011. 8 employees. STARTUP phase.
This profile looks great, do you want to share it with the world?
BEGINNER
ADVANCED
REAL PRO