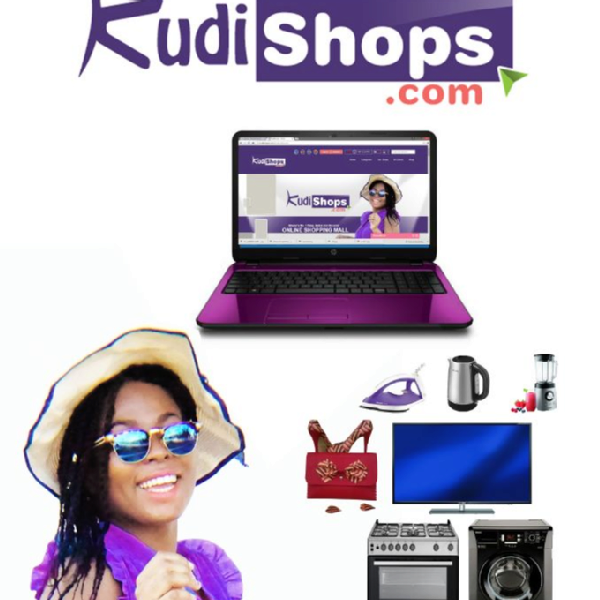 This is a central Online Shopping Mall (E-Commerce Platform) which hosts numerous retails shops to sell a large variety of products and serv
ABOUT KUDISHOPS.COM

      
Business title: KudiShops.Com 

This is a central Online Shopping Mall (E-Commerce Platform) which hosts numerous retails shops to sell a large variety of products and services that are on demand to meet the various needs of consumers using a technology based transactional module and renders a convenient delivery services after every successful purchase. 
Concept 
Virtually using the basic concept of a shopping mall, all subscribed shops on the platform have their individual shop policies but operate under the umbrella of a centralized shopping policy comprising common payment methods, common return guarantee, common delivery services, a central seasonal promotion to affect all shops, etc which are internally controlled by the platform. 
The Market Need 
As the use of internet technology is widely and rapidly growing in Ghana (with over 3 million daily users) and a large percentage (about 40%) of the users mostly looking to buy, sell or have servicesrendered to them or simply looking for information, there is an outlined need for a central business community (online shopping platform) where they can find the right products at the right prices and from the right sources (vendors) that have the right purchase policies including warrantees, aftersales-services, etc. Thus, we have taken the trouble and continue to team up with well-established retail shops and have uploaded and continue to upload more and more products to address the need described above. 
Sellers (shops and vendors) also have a need for affordable but effective marketing and distribution facilities to reach the right market target at large. 
Many platforms have tried various concepts to bridge the gap between consumers and sellers on the internet but have had various flaws which could not contribute to the safety (security), convenience, trust assurance, etc in transactions and these are the major areas KudiShops.Com is addressing. 
We ensure utmost safety and satisfaction by directly being involved with every transaction. 
The Service (Product) 
The KudiShops platform invites and subscribes well established retail shops and service providers (who become our associate suppliers) and displays detailed information with pictures and prices of their products and services within our chosen and accepted categories including Digital educational materials, Phones and tablets, computers, electronics, appliances, fashion, hospitality services, etc that are often sought after by the average tech savvy percentage of internet users in Ghana. We continue to diversify the categories of products 
and services as we grow and discover more of which products and services are on high demand by this segment. 
Meeting the Market Need 
The platform serves two types of clients namely: The Consumer (Buyer) and The Associate (Seller). 
To the Buyer, this is a one-stop online shopping mall which has mobile accessibility where they can find top quality and the most affordable offers on the market with instant payment facilities and convenient delivery services. It saves them time, the hustle of traffic jams, and the cost as well as stress of surveying the larger outbound market places across the country to find the right products at the right prices and from the right sources as they get to go through thousands of products and services which we have taken the trouble to sort out from credible vendors and also allow them to go through a list of hundreds of shops nationwide in order to make instant transactions while knowing exactly which shops they are buying from and make favorites just at the click of buttons. 
To the Seller, this is a rapid retail sales machine which runs on result driven marketing strategies and enables the shops to get mass exposure, lists of business leads, progressive sales funnels, recurring sales and fast revenue as the platform does all the work to generate customers, sales and delivers purchased products while the shops only have to make the products available for delivery. 
This saves the sellers time and resources for marketing, sales processing and delivery to be invested in other areas of their businesses. We serve as an autonomous marketing department for every subscribed shop with no start up obligation. We create a store page for every shop on the platform to display all their products and to allow buyers browse through all the various shops we deal with. 
This ensures convenience, open trust and security for both buyers and sellers as the platform is directly involved with every transaction and protects both parties at every level. 
Our Target Market 
The Consumer (Buyers) 
In as much as a large population (over 3 million users) browse the internet for communication, entertainment, socialization, education and research, just to mention a few, KudiShops.Com targets the segment of users who use the internet for buying and selling purposes including 
1) Tertiary and mature Students who are in search of digital educational materials such as eBooks, audio and video lectures, etc laptops and smart phones to facilitate their education with technology. 


2) Youth who cherish fashionable gadgets as many of them follow a trend in the use of technology. 
3) Middle to high income earners who have the purchasing power and the will to shop online 
4) Corporate staff who often have limited time to scout around for the right quality of products on the market at the right prices. 

The above are targeted at making individual sales using KudiShops as a safe shopping platform. 
5) We also target Corporate bodies, Institutions and Small or medium offices to make bulk purchases using KudiShops for the cost effectiveness, returns guarantees, after sales services and as a trust worthy brand hosting well established retailers and ensuring good services and policies.
    
Organization founded in Ghana. Since May/2015. STARTUP phase.
INVESTORS(1)
This profile looks great, do you want to share it with the world?
BEGINNER
ADVANCED
REAL PRO