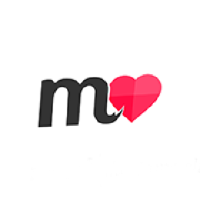 mazel is the anti-tinder: Get to know the real person behind the profile based on their behaviour & through 4 cute mini-games. #nobullshit
ABOUT MAZEL

      
With mazel, we transfer the main characteristics of getting to know someone and falling for someone to the digital world: the discovery and hunt. 
mazel does not match limited to either quantity or someone's fictional ideals, but we match based on behaviour and personality.
Through cute mini-games, we let people get to know each other and this playfulness leads to a non-scripted show of character and personality as you are not able to disguise yourself or pretend to be someone you think the other person is looking for. This not only makes way more sense than matching based on proximity or answers to questionnaires, but is actually fun and true.
    
SEED phase.
This profile looks great, do you want to share it with the world?
BEGINNER
ADVANCED
REAL PRO