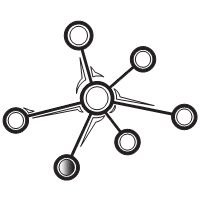 Online tools, webinars, and resources to support the delivery of high quality, reliable home care services, and exponential, planned growth.
ABOUT MYHOMECARECOACH.COM

      
Our Lead Nurturing Service will transform your (home care agency owner audience)  inside sales process from a pile of rubble, to a well oiled machine. Imagine taking a client inquiry, opening your customized app, asking intuitive questions that address your clients concerns, work to overcome their objections, and supports the collection of very important client data. Now let's take this fairy tale one step further. If your prospect did not convert to a client, rather than putting that loose paper or sticky note into a pile with the others, this client lead will be carefully nurtured. A client lead that has a potential worth $25,000 plus. 

Our coaching services will help you to develop and support a high performing team both inside your agency, and in the field. Our tools and resources support clear objectives, top priorities that can be measured and tracked and will drive performance. Our tools and resources transform your short sided office and field staff into high performing resources that understand what is expected of them, and how their activity and results play a part in the overall success of your agency and it's ability to provide world class service to an at risk population that represents an unlimited opportunity for any home care agency worldwide. 

Our coaching service will help to educate and prepare your salespeople to outperform at least 60% of their peers, and deliver resources, guidance, and professional advice to referral sources who have access to the population you seek to serve. For example: Adult, Elderly and Disabled Population that requires companion and personal care services in order to remain safe and healthy. Ideal disabled population members are those that are now entering adulthood with cognitive and behavioral issues that prevent them from leading independent lives like Autism and Schizophrenia. Home Care also meets the needs of referral source providers who's patients require post acute care upon discharge to keep them compliant with discharge plans and follow-up activities.

With the onset of bundled payment initiatives and careful evaluation of patient outcomes and expenses, home care is a low cost, invaluable alternative to the standard discharge process that does not include partnering with a home care agency to support post acute care compliance and follow-up activities. 

The social climate and growth of the aging population has created a crisis in the way of providing and paying for care for the elderly, as well as training and retaining quality care providers who are at a premium right now due to the lack of people entering the health care field, for lower paying positions without benefits. Our coaching services support the recruitment and development of caregiver professionals who's personalities and goals support providing loving care to the elderly and disabled because it is rewarding and something they enjoy doing, and can be flexible enough to fit into their busy daily lives.
    
Organization founded in United States. Since January/2016. STARTUP phase.
This profile looks great, do you want to share it with the world?
BEGINNER
ADVANCED
REAL PRO