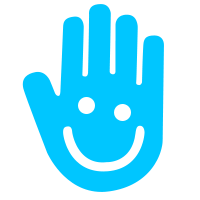 OUR MISSION - " The easiest way to shopping in S.KOREA " We'll find item in S.Korea We'll recommend item in S.Korea We'll help your purchasi
ABOUT OJIRAPER

      
http://www.ojiraper.com

OUR MISSION - " The easiest way to shopping in S.KOREA "
We'll find item in S.Korea
We'll recommend item in S.Korea
We'll help your purchasing process in S.Korea

You want Shopping in S.KOREA ?
What's the problem ?

Very difficult to find
Lack of info & language issues
S.Korea is a very closed market.
I think Korea has many very nice items. However, the lack of information on S.Korea goods. Language issues also easily
accessible harder.

We know everything in Korea.
We'll find for you instead.

Very difficult to payment
Fucking Active - X program
We have asked for 150 users. One surprising fact. More than 90% refers to the difficulty of the payment issues. However, payment environment is going to become progressively easier.
 
We are buying agency.
U can be easily pay with PayPal .

Very difficult to Shipping
No support for global shipping
S.Korea-commerce companies
don't provide global shipping. cross-border tax and customs issues is also an obstacle.
Can someone solve a problem
instead of shipping?
 
We're your S.Korea friends.
What u need ? shipping to you.

Nobody Don't recommend
I don't know what to purchase
VERY difficult access to S.Korea goods. So nobody don't recommend S.Korea goods.
I think a lot of opportunity for S.Korea goods. We know a lot of Awesome S.Korea Goods.
We'll provide services for you. :)

Join DEAL NOW. Let me know your request.
We'll recommend for you.
    
Organization founded in South Korea. Since December/2015. 3 employees. IDEA phase.
This profile looks great, do you want to share it with the world?
BEGINNER
ADVANCED
REAL PRO