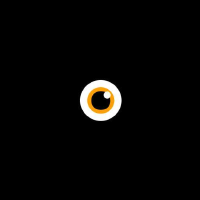 Oqoon is the world's first global television network online, enabling creative content creators to exclusively air their content where a ...
ABOUT OQOON

      
We are developing an online video platform optimizing the entertainment value and viewer experience of user generated video. Introducing a progressive model, we provide talented content creators with massive instant exposure and serve viewers with a 100% focus on quality, exclusivity and entertainment value, through an innovative curation (or selection) process. Why? The resources for individuals (or 'non-professionals') to produce high quality video content are developing rapidly (HD is the new standard). This increasingly results in user generated content with levels of entertainment value equal to or higher than what we see on traditional television. Which is reflected by the incredible number of views certain content acquires online. Basically, inspiring people doesn't have a price tag anymore. Internet and technology are not only changing the way content is produced and who creates the content, but also influence the distribution process and the way content is consumed by viewers. The average entertainment value of online video today is still relatively low. People produce a lot of great content, but this is delivered amongst a multitude of less impressive content (e.g. Youtube). So online, viewers have to click and search too much to find an entertainment value that is satisfying. The model! The Oqoon model responds to this with an online platform on which only the best new user generated content appears at the surface, through a innovative curation process.
This is the place where creative content creators air their content in an exclusive 'television like' setting, where a lot of eyes are gathered generating instant exposure. Which is our first USP.
Content creators upload their video to the Oqoon platform. The curation process is carried out in a pre-phase by a (relatively small) portion of the userbase, representing the population (or userbase). Through a simple voting process with an intelligent algorithm behind it, Oqoon delivers maximum entertainment value to its viewers. Which is our second USP.  Third, just like formats and concepts are being applied to professionally produced content, this can (and will) be done with user generated content in the future. Basically, a format is an idea for a piece of content and a concept is the way it is delivered to the audience.

Our model is the missing link between online video and traditional television. It creates a 'lean back television experience' in the fragmented world of online video today. This is exciting news for creative content creators, because where else can you seize instant exposure of this magnitude this fast? Nothing to lose, so much to gain. When Oqoon airs your talent, it really means something.
    
SEED phase.
This profile looks great, do you want to share it with the world?
BEGINNER
ADVANCED
REAL PRO