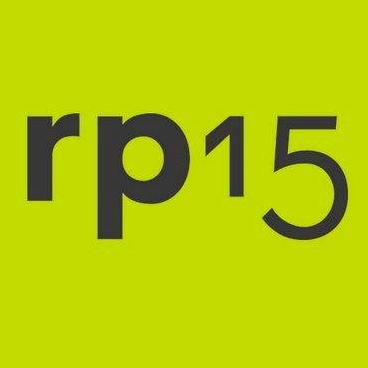 Europe's most inspiring conference on internet and society.
ABOUT RE:PUBLICA

      
The re:publica is one of the largest and most exciting conferences about digital culture in the world. Since its foundation in 2007, it has grown from a cozy blogger meeting with 700 participants into a wide-ranging "society conference", with 7000 visitors in 2015. Representatives of digital culture share their knowledge and decision-making tools, and discuss the future of the information society. Here they can mingle with activists, scientists, hackers, entrepreneurs, NGOs, journalists, social media and marketing experts, and many others. This fosters innovation and creates synergies between net politics, online marketing, network technology, digital society, and (pop) culture. What is more, around 43 percent of re:publica participants are female – far more than at many other similar events.

This year's edition has been exciting again: We proudly count a total of 850 international speakers from 60 countries who made up the 500 hour-long program. This is the highest number of speakers so far, making 2015 a record-setting year for re:publica. Young and old alike were represented on re:publica's 17 stages – from the youngest speaker of 11 years to the renowned Zygmunt Bauman aged 89.

From Iceland to South Africa, from the US to Singapore – the re:publica 2015 brought together people from all continents. From 5th till 7th May 2015, 7000 participants and around 700 accredited international journalists bustled around the fully packed STATION-Berlin – a festival of superlatives! Moreover we offered 50 sessions on this year's motto Finding Europe. 197 digital spaces from all over the European continent came to Berlin for the event.

Of course, our broad focus on issues related to the digital society – from net politics and technological innovations, music, culture and media, to health and education – has convinced sponsors and partners alike. Again, we've formed a close partnership with the MEDIA CONVENTION Berlin, the defining congress for the international media industry, which started with the same event space last year. For this year, the collaboration is intensified with one ticket for both events.
re:publica hosts various sub-conferences: In 2015 there is a renewed collaboration with the German Science Year 2015 with "City of the Future". The Global Innovation Gathering (GIG) sub-conference is already in its third year, this time supported by the German Agency for Technical Cooperation, GIZ, and the Vodafone Institute. And there is even more to be explored in two new sub-conferences, the one-day Wearables sub-conference #FASHIONTECH BERLIN in collaboration with PREMIUM and SEEK International Fashion Trade Shows, and our Music Day, re:cord. The German Federal Center for Political Education, BPB, and the Media Board Berlin- Brandenburg, mabb, are also esteemed supporters of the re:publica. To name just a few of the many themed tracks at #rp15: Net Politics, Public Value Journalism, re:learn, re:health, Business, re:think Mobility, Law Lab, and many more.

And finally, re:publica maintains close relationships with its sponsors. In the past, sponsors have included: Daimler AG, comdirect bank AG, Microsoft, Sony, WDR, Deutsche Bank, Konrad Adenauer Foundation, Deutsche Telekom, Google Germany, WWF, Hewlett-Packard, sipgate, ARD, Vodafone, and many more.

A selection of our speakers from the past years:
Neelie Kroes (European Commission), Jeff Jarvis (BuzzMachine), Saskia Sassen (Columbia University), Steffen Seibert (German government spokesman), Mitchell Baker (Mozilla Foundation), Cory Doctorow (BoingBoing), Miriam Meckel, Jim Wales (Wikipedia), Bianca Jagger, Sascha Lobo, Jillian C. Yorck (EFF), The Yes Men, Kathrin Passig, David Hasselhoff, Gesche Joost (UdK Berlin), Gunter Dueck (CEO Omnisophie), Yoani Sánchez (Entrepreneur and blogger, Generación Y), Erik Hersman (Founder of iHub and Ushahidi), Sarah Harrison (Wikileaks), Dieter Zetsche (Daimler AG executive board), Jutta Allmendinger (President of the WZB Berlin Center for Social Science), Andreas Schleicher (Head of the Education and Skills Directorate, OECD), Lawrence Lessig (Creative Commons)
    
This profile looks great, do you want to share it with the world?
BEGINNER
ADVANCED
REAL PRO