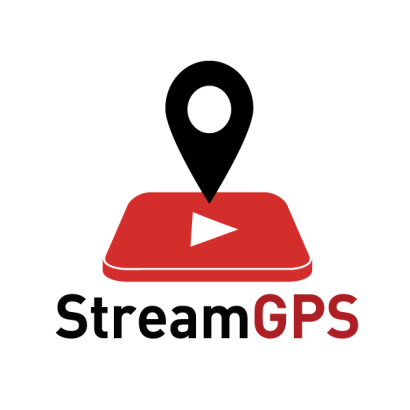 Empresa desarrolladora de una plataforma web y app de emisión y recepción de vídeo streaming geoposicionado adaptado al mundo industrial.
ABOUT STREAMGPS

      
- Streamgps es una empresa desarrolladora de una plataforma de emisión y grabación de vídeo en directo bajo demanda desde múltiples dispositivos móviles vía dispositivos especializados o dispositivos dirigidos el público en general a través de apps dedicada y optimizada para la plataforma, a través de redes 3G/4G/LTE y Wifi, incluyendo emisiones fijas a través de ADSL, Fibra,...
- Envío de posicionamiento y sensores sincronizados con el vídeo.
- Información en tiempo real de toda la flota de dispositivos desplegados.
- Encendido de la emisión de forma remota.
- Integración con dispositivos, cámaras e instalaciones fijas dentro de la plataforma.
- Instalación y despliegue rápido y sencillo.
- Sistema de algoritmos de detección de caras y tipo de objetos e identificación a partir de fotografías     subidas a la plataforma.
- Sistema de botón bluetooth para activar la emisión, para la emisión y disparar alarma de pánico.
- Sistema de alarmas múltiples: detección de movimiento, entrada/salida de zonas predefinidas, pánico activada por el usuario con dispositivo móvil) y detección de caras y objetos con base de datos gestionada desde centro de control.
- Todas las conexiones son a través de conexiones seguras.
- Soporta más de 600 usuarios por cliente.
- Visualización de hasta 12 streams simultáneos (emisiones) en una misma pantalla. El resto de visualizaciones se realizan a demanda en mapa con marcador geoposicionado.
- No hay límite de tiempo de emisión desde los dispositivos. Se puede emitir 24/7.
- En condiciones óptimas de la red el delay entre emisión y recepción de la señal de vídeo es de 2-3 segundos.
- Emisión en directo a centro de control mediante cámaras termográficas para mantenimientos industriales preventivos.
- Gestión de roles para máxima privacidad en la gestión.
    
Organization founded in Spain. Since March/2015. STARTUP phase.
This profile looks great, do you want to share it with the world?
BEGINNER
ADVANCED
REAL PRO