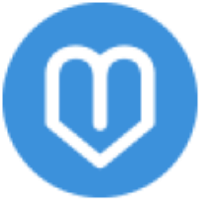 Transferencia de tecnología para la salud
ABOUT TALEMNOLOGY S.L.

      
Talemnology es una compañía enfocada, bien por iniciativa propia ante la detección de una necesidad no cubierta en el sector salud o por requerimiento de otros agentes, a la transferencia al mercado en forma de medical devices, de resultados de investigación generados por grupos de investigación clínica o de bioingeniería.                                                     

Talemnology es una compañía enfocada a dos líneas de negocio:

Activación de pacientes: Proponemos dispositivos médicos biosensores bajo plataforma móvil, específicas a diferentes patologías crónicas que permiten al enfermo el control y seguimiento activo de su enfermedad.

En esta línea, actualmente desarrollamos IVOL, un dispositivo médico sensor wearable desarrollado sobre plataforma móvil, que provee al paciente con Insuficiencia Cardíaca Congestiva, alerta temprana sobre acumulación de líquido en extremidades inferiores, de forma sencilla, en cualquier momento y en cualquier lugar, permitiendo evitar por tanto las descompensaciones por dicho motivo, que se constituyen como el principal motivo de hospitalizaciones y reingresos de los enfermos con dicha patología.               Diagnóstico: Proponemos tecnologías capaces de diagnosticar enfermedades en etapas precoces, por métodos precisos no invasivos, permitiendo monitorizar la evolución de la enfermedad.

En esta línea, actualmente desarrollamos DeMILI, un innovador software que analiza imágenes de resonancia magnética hepáticas, mediante análisis óptico para la distinción de las dos manifestaciones de la enfermedad hepática por depósito de grasa(EHGNA), la esteatosis simple, benigna, y la esteatohepatitis no alcohólica (EHNA), maligna, conformando así una técnica accesible, inocua, de mayor precisión, fiable y no invasiva para el diagnóstico y estadiaje de la EHGNA como alternativa al gold estandard actual, la biopsia hepática, y con el objetivo de indicar tratamientos específicos y valorar la evolución de cada paciente.
    
Organization founded in Spain.
This profile looks great, do you want to share it with the world?
BEGINNER
ADVANCED
REAL PRO