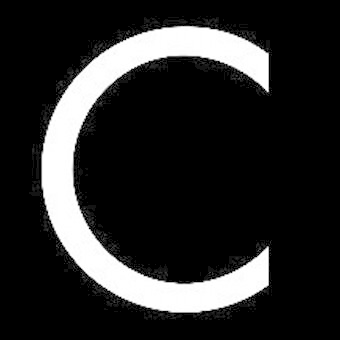 Your social impact career. Made easier.
ABOUT THE CHANGER

      
The Changer is a Berlin-based social business. Since April 2014, The Changer has been crowdsourcing jobs, events, news and information that make DOING GOOD easier.

The Changer is not a traditional jobs platform or news site, but rather a resource for effective social change.

We know that the vast majority of the current and upcoming work population would actually choose a career that makes the world a better place, if they were given the option.

We know that NGOs and social businesses could work more effectively had they more visibility, knowledge exchange and the right team.

We know that for-profit businesses will become social businesses, if incentivized in the right way.

So we set out to make these things possible.

How?

We feature content (whether a job, event or how-to guide) that will actively help YOU to do something GOOD in your own community or organization. The Changer focuses on providing information–for job seekers, social entrepreneurs or employees of established charitable organizations –that is learning-oriented and/or action-oriented.

While being global in vision, The Changer believes in the strength of local community. That's why the Changer is built with a city focus –meaning you can find jobs, events, organizations and people in your city, while being inspired and keeping up-to-date with what's happening around the world. By keeping it local, we can bring together local networks and build strong communities of highly driven people who are committed to making the world a better place.

The Changer currently serves Berlin and Hamburg, but will soon be expanding to other European hubs, so stay tuned.

We are a social business. This means that we do not operate for profit but rather all our revenue is directly reinvested into making the platform better and more widely accessible, so that we can make doing GOOD even easier, for even more people.

Our vision

A strong and highly visible social sector that is well connected and accessible to everyone. The result? Greater and more widespread social impact.

Our mission

In order to help individuals and organizations maximize their social impact, The Changer aims to:

Make it easier for job seekers to identify social impact careers

Help social organizations/businesses to attract top talent

Provide information and resources for social entrepreneurs who want tackle today's social problems in a socially and/or environmentally sustainable way

Encourage more exchange and networking between organizations working in the sector in order to make it more cohesive and efficient

Encourage stronger links between the private sector and social sector with the long-term aim of driving the dominance of genuine "social business", where concern for people and the environment are at the heart of business
    
This profile looks great, do you want to share it with the world?
BEGINNER
ADVANCED
REAL PRO