Understanding the investment opportunity
Beder is the tourism experience booking platform that was born from merging the concept of TripAdvisor with that of TikTok.

With Beder, users can search, book and decide what to see and do in any destination through short videos, adapting the experience to the social media generation and making it visual, entertaining and simple.
At Beder they know that it is not normal that we still have to book accommodation based on just a few images and text, or that users have to search for what to see and do in a destination by reading an infinite number of blogs or doing several Google searches, all of which makes for a complex and unpleasant experience. Users like to consume information in video, in a quick, easy and visual way, as TikTok, Instagram or Twitch have demonstrated in a convincing way, but the tourism sector has not yet adapted to the new reality.

In fact, more than 50% of Millennials and Generation-Z use TikTok and Instagram to search for information about their trips, as they love the visual content of these platforms, especially video, which is the format that generates the most interaction. However, they find that these platforms are not designed for travel or booking: they cannot make specific searches or browse content in a structured way, but rather content appears randomly and repetitively.
When users happen to find an attractive place, they cannot see reviews or check availability, see prices or book (these platforms are not aggregators, they do not have an offer!), so they end up having to write down the name of the place or experience and Google it. TikTok and Instagram create a poor and fragmented experience for the traveller.

Beder was born to solve the above: They offer the user the best experiences to live and do in any destination (tours, activities, accommodation, restaurants, attractions and places), through attractive content in the form of a short video generated by other users and in a structured way, with all the information you need to compare quickly and easily, and make a reservation.


This proposal is presented through two products:

Sales oriented website, the beta website was launched on 7 March 2023, with a selection of experiences and content that makes life easy for the user (acquisition and conversion). In one month we have achieved over 12,000 visits, with 700 leads generated and 42 bookings.

An app, launched in June 2022, that provides greater depth of content and many more features, such as planning and interaction with other users, for travellers who want a more complete experience, encouraging retention and repetition. More than 6,700 people already use the app.

To grow and generate a large amount of quality content, Beder leverages on becoming an ally for travel content creators. There are ≈90 million travel Instagramers in the world, and 90% of them can't monetise their content, as they don't have enough followers (<15,000 followers on Instagram and <50,000 on TikTok).
This generates great frustration for them, as they invest a lot of time in their passion, which is to travel and generate content, but they do not get any return. They are an under-served segment that we at Beder support to grow with them.
To become their allies, Beder rewards the creation of quality travel content through a Content Creators Fund, which rewards content based on the bookings, views and "likes" it generates. The network of more than 200 content creators already working with Beder generates a large amount of good quality content and serves as a go-to-market channel, with an indirect audience of several million followers.
MARKET
traveltech
travel
online-travel
(+2)
Fiscal benefits
Investing in Beder offers you fiscal benefits
Beder Team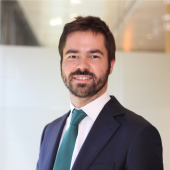 CBDO
Pablo Félez
CBDO
10 años gestionando el funnel de ventas digitales para las mejores compañías de España como como gerente en Deloitte Digital y en CaixaBank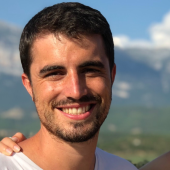 CEO
Gabriel Rubio
CEO
Líder con 8 años de experiencia en estrategia. Parte del Centro de Excelencia de Parthenon-EU. Percentil >95 en MBA, PDD, MSc y BSc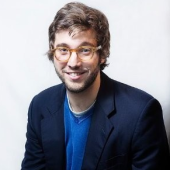 CMO
Willka Ficapal
CMO
8 años gestionando las principales marcas en Westwing (e-commerce líder en Europa de Home&Living), viviendo la evolución desde startup a IPO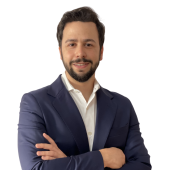 CPO
David Lerma
CPO
7 años creando experiencias innovadoras de empresas y productos, a través de la tecnología y el diseño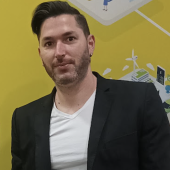 Current investors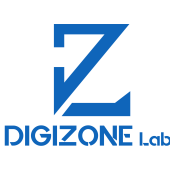 Digizonelabs S.L.
BUSINESSANGEL
Francisco Serra
BUSINESSANGEL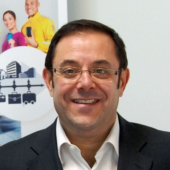 Guillem Pérez Millán
BUSINESSANGEL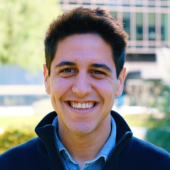 Pablo Rodrigo
BUSINESSANGEL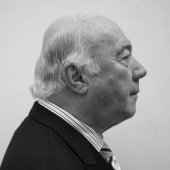 Stanley Meek
BUSINESSANGEL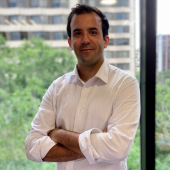 Accelerators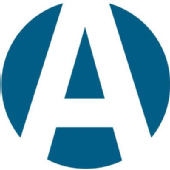 Barcelona Activa
INCUBATOR
Beder attacks a clear trend in a giant market:
Short videos are the type of format that generates the most interaction with users, and their favourite type of content. The industry's leading trend report, Skift, includes short videos in 2 of the 2023 trends. However, the main platforms in the industry have not yet adapted.

There is still no activity and hotel booking platform that works exclusively with short user-generated videos in Europe or the US.

The user-generated content booking model is validated. In China, there are two companies that have reached series E using the user-generated content travel sales model: Mafengwo ($500M in funding) and Shiaohongshu ($900M in funding).

The global online travel market in 2022 has been quantified at $474.9B, a massive market that leaves room for a large number of competitors.

Sector with high M&A activity, especially in the area of activities/tours, which is in the process of digitalisation.
A differentiated model with competitive advantages:
Beder communicates with the same visual language as Instagram or TikTok, but unlike them, it is an aggregator of tourism offerings focused on allowing users to search, compare and book.

While there are several hotel comparison sites - such as Trivago or Tripadvisory - only one company in the world employs an activity comparison model - Tourscanner. Beder incorporates the comparison model for both hotels and activities, providing an integrated travel experience for our users.

Innovative and efficient acquisition model. The tourism market has high acquisition costs. The acquisition model through content generators allows us to fix the acquisition cost and pay in 30 days and only per booking achieved.

Low structural costs. Beder's metasearch model means that they do not need a sales team or a customer service team, achieving a flat and light structure, with few fixed costs.
A powerful, well-connected, high-performance team:
In 15 months since starting the activity they have launched an ecosystem of 2 products to target users with different tastes and habits, expanding the potential market.

The team behind the executive project is complete, complementary and has great experience and complete dedication to the project, making a financial investment of €84,000 of their own capital.

They have surrounded themselves with world-class advisors with recognised experience in tourism and entrepreneurship to accelerate the development of the project.
Beder has been recognised in the world of tourism and entrepreneurship:
Telefónica Award at Tourism Innovation Summit 2022

FuTurisme Award for the most innovative startup in tourism 2022

1st place in the CETT Proyectos Emprendedores Awards

Among the 10 start-ups with the most potential in traveltech in the world, according to Future Travel 2022

Among the 50 start-ups with the most potential in Catalonia in 2022, according to Acció
Who is the reference investor?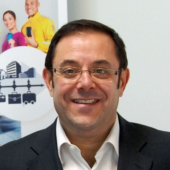 Guillem Pérez Millán
BUSINESSANGEL
Invest €40,000
About Guillem Pérez Millán
Investing in startups:Since 2016
Volum invested:>750.000€
# investees23
Why do I invest in Beder?
I invest because:
Founding partners and team.
Value proposition in Travel Tech, with a model for exploring and contracting tourist experiences in a visual, simple and quick way, adapted to new generations and innovation in the consumption of video content on tech devices, with growing demand and adapted to new consumption channels.
Business model to monetise the creation of content for creators, as well as intermediation with large tour operators, providing them with leads.
Scalable model with a new value contribution complementary to the current ones.
It has also invested in...


You need to be registered to view the content
This content is confidential and you must be registered with Startupxplore in order to access it.
Register me
Opportunity analysis Last update May 11, 2023 1:12:13 PM


You need to be registered to view the content
This content is confidential and you must be registered with Startupxplore in order to access it.
Register me
Investor questions
The regulations governing Startupxplore's activity require that no investor is in possession of more information than the rest. Therefore, this section will provide answers to any questions asked by an investor about the opportunity.
If you have any doubts or questions about the startup, the process or any other aspect please write to us at coinversion@startupxplore.com


You need to be registered to view the content
This content is confidential and you must be registered with Startupxplore in order to access it.
Register me
Documentation


You need to be registered to view the content
This content is confidential and you must be registered with Startupxplore in order to access it.
Register me