Understanding the investment opportunity
Momoven ha creado la plataforma perfecta para que toda persona que sueñe con probar una moto en concreto pueda hacerlo en cualquier parte del territorio nacional. Además da la oportunidad a que los mismos propietarios sean quienes ofrecen sus motos en alquiler y así pueden obtener un rentabilidad extra mientras están paradas. 
Momoven nace en 2019 cuando dos amigos de la infancia apasionados del motociclismo tratan de poner en alquiler su moto, dado el poco uso que le estaban dando, a través de alguna plataforma y se dan cuenta de que no hay ninguna disponible. También detectaron que en el caso de no tener moto, no podían alquilar una, ya fuera por no encontrar empresas de alquiler en su ciudad, o porqué los modelos que habían eran muy limitados.
Conocedores del éxito de este modelo en otro tipo de productos (coches, alojamientos, barcos…), vieron la oportunidad de ser los primeros en aplicarlo a las motos en España.
Por este motivo vieron clara la necesidad de crear una plataforma que cubriese las necesidades de ambas partes: Que se puedan alquilar motos en cualquier ubicación, que haya miles de modelos disponibles, y que el alquiler cuente con las mismas garantías legales de un alquiler tradicional (seguro, contrato de alquiler, gestión de pagos…).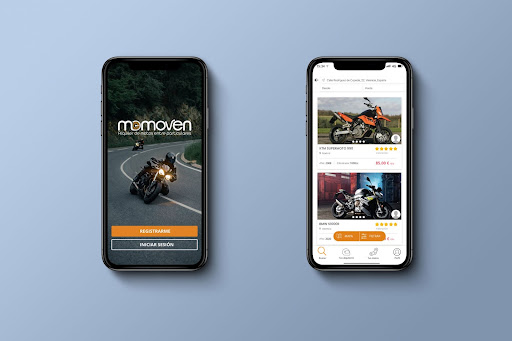 Esta flexibilidad de poder poner en alquiler tu moto en cualquier punto de España, es lo que les ha permitido conseguir más de 2.500 motos en alquiler distribuidas por todo el territorio nacional y convertirse en la plataforma con más modelos disponibles en alquiler de toda España. 
Momoven aspira a convertirse en la plataforma de referencia en el mundo de la moto a través de la cual un usuario pueda disfrutar de cualquier moto, en cualquier parte del mundo y durante el periodo de tiempo que elija.
MARKET
sustainable-mobility
mobility
marketplace
Momoven Team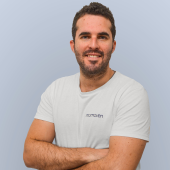 CEO
David Berbel Rodríguez
CEO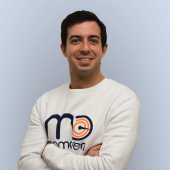 CMO
Pablo Carceller Candau
CMO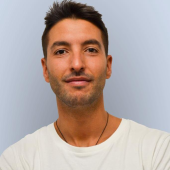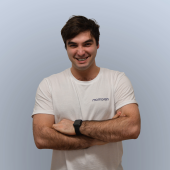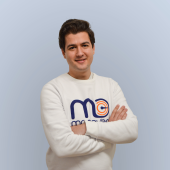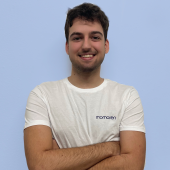 Jordi Company
Supply Manager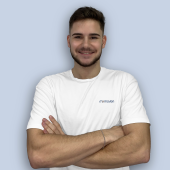 Alberto Jato
Customer Experience Manager
Current investors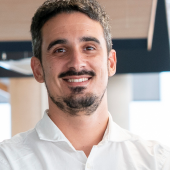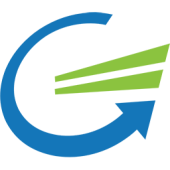 Innoventures Capital
INVESTOR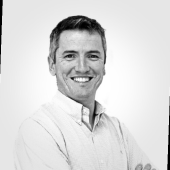 Miguel Ángel Sanz
BUSINESSANGEL
Accelerators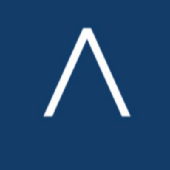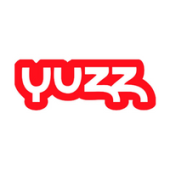 Yuzz - Jóvenes con ideas
ACCELERATOR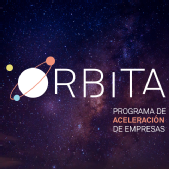 ESCALABILIDAD:

La escalabilidad de Momoven reside en la automatización tanto en los procesos de reserva como en el proceso de añadir motos, estando preparados para un crecimiento exponencial tanto en el mercado nacional como en el internacional

.




HITOS: En 2020 Momoven creció un 550% pese a la pandemia, en 2021 un 250% y en 2022 con la entrada de concesionarios, lanzamiento de la App, entrada de personal y entrada en otro país europeo, espera crecer un 350% hasta alcanzar los 800.000€ transaccionados.


CONFIANZA: Momoven se ha ganado la confianza de diferentes agentes del mundo emprendedor, fue ganadora del UCV Startup Junior en 2018, fue seleccionada por la aceleradora Lanzadera para su programa Garaje en 2019, ganadora del programa Órbita en su IV Edición en 2021 y entidades como ENISA y el IVF (Instituto Valenciano de Finanzas) han depositado su confianza en Momoven a través de financiación.


MERCADO: Europa cuenta con más de 28 millones de motos y 84 millones

https://ec.europa.eu/eurostat/web/main/data/database

de personas con carnet de moto. Solo en España hay más de 5 millones de motos, siendo por tanto el cuarto país de Europa con mayor parque de motos. Además el mercado de la moto crece a ritmos entre el 8% y el 10% anual

https://www.anesdor.com/mercado-espanol/

. Esto seguido de las nuevas tendencias de consumo que priorizan más el uso que la propiedad como ya estamos viendo en otros sectores (alojamientos, coches, barcos…), sitúan a Momoven a la cabeza para liderar este cambio en el mundo de la moto.

EQUIPO: El equipo de Momoven cuenta con la experiencia y formación necesaria para cubrir las diferentes áreas básicas del proyecto y poder llevarlo al siguiente nivel. David Berbel es el CEO, ingeniero, Master in Management y con experiencia en en dirección de eventos internacionales como MotoGP y Superbikes. Pablo Carceller es el CMO, estudió ADE en ESIC y luego hizo posgrado de Marketing Digital en IEBS. Nicolás Urrutia es el CM de Momoven, estudió publicidad y cuenta con experiencia en la prestigiosa agencia de publicidad Maccan. Jordi Royo, es el COO, estudió ADE y cuenta con experiencia internacional en diferentes startups de Australia y Nueva Zelanda. Por último, pieza fundamental es Pablo López, el CTO de Momoven, es ingeniero informático por la universidad de Alicante.
COMPETENCIA: Lo que los diferencia de un alquiler tradicional es que no tienen que hacer inversión en flota de motos, mantenimientos, seguros… Para Momoven su flota de motos está en todos los garajes de cada propietario que quiera compartir su moto y sacar una rentabilidad por ella.


You need to be registered to view the content
This content is confidential and you must be registered with Startupxplore in order to access it.
Register me
Opportunity analysis Last update Jul 22, 2022 10:33:06 AM


You need to be registered to view the content
This content is confidential and you must be registered with Startupxplore in order to access it.
Register me

This investment opportunity is already closed.
Documentation


You need to be registered to view the content
This content is confidential and you must be registered with Startupxplore in order to access it.
Register me