Understanding the investment opportunity
Solo de croquetas is a DNVB (Digitally Native Vertical Brand) focused on the kibble product. Their goal is to create sustainable and inclusive kibble that supports personalized nutrition. They have more than 30 different flavors and define themselves as "inclusive croquettes" as all their croquettes are gluten-free and they have many vegan and lactose-free options.

The idea came about during a trip to Asturias by the two founding partners, friends since they were 3 years old, with the idea of combining their two passions: traveling and gastronomy. As experts in online marketing, after a subsequent market study and checking that there was no croquette brand that worked well on internet presence (SEO positioning, social networks, croquette community...) they got down to work and created a gastronomic representation of each autonomous community in the form of croquettes, with original flavors such as cachopo croquettes, paella croquettes or Catalan cream croquettes among others. 

The first step was to create a croquette-only restaurant, as they soon realized that in order to position a strong croquette brand, it had to come from the restaurant sector and not from retail. People have idealized their mother's or grandmother's croquettes and if they mention a croquette that can compete with them, it is always the one from a restaurant (never the one bought in a supermarket or a croquette shop). After the success of their first restaurant Solo de Croquetas in Calle Echegaray in Madrid, they decided to open a second restaurant in Av. Reina Victoria and with the brand already consolidated, they took the step to e-commerce. 
 
Currently, their efforts are focused on boosting e-commerce and consolidating their position as the benchmark brand in Spain in the world of croquettes. In August 2022 they were one of the European companies selected by BioeconomyVentures for the first European acceleration program focused on #TheFutureOfFood and in the short/medium term they are working on the development of functional croquettes beneficial to health through microencapsulation technology in collaboration with CNTA (National Centre for Food Safety Technology).

Its vision of a food company is based on the belief that in the future everyone will be able to eat what they want, without having to give up any treats, as the food itself will contain everything that people need for a balanced and healthy diet, without giving up the good taste of the food we like. 

Fiscal benefits
Investing in Solo de Croquetas offers you fiscal benefits
Solo de Croquetas Team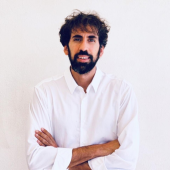 CEO
Eduardo Gambero
CEO
Licenciado en Derecho y ADE por ICADE y Master en Internet Business por el ISDI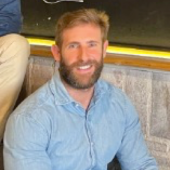 COO
Javier Del Moral
COO
Graduado en ADE por la Autónoma y Master en Analítica Web por Kschool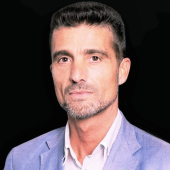 Team Advisors
Mariano Oto
Team Advisors
CEO Nucaps (Foodtech expert)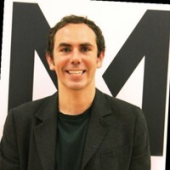 Team Advisors
Roger Graell
Team Advisors
Ecommerce Director Mango (Online Marketing Professor ESIC)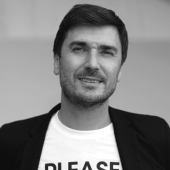 Team Advisors
Ronan Bardet
Team Advisors
Founder club ecommerce & EGI (Ecommerce expert & Business Angel)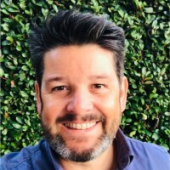 Team Advisors
Fran Fragoso
Team Advisors
CEO & Founder MD70 (COO Starbucks Spain 2002-2008, CEO Basic Fit Spain 2011-2018)
Current investors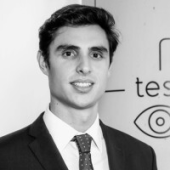 Diego Lazaro
BUSINESSANGEL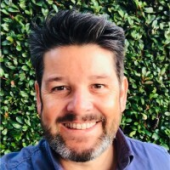 Fran Fragoso
BUSINESSANGEL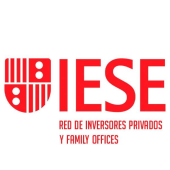 IESE Business Angels & Family Office's Network
BUSINESSANGEL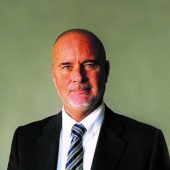 Juan Carlos Serra
BUSINESSANGEL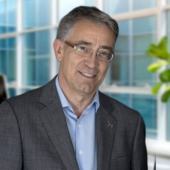 Roberto Costillas
BUSINESSANGEL
Accelerators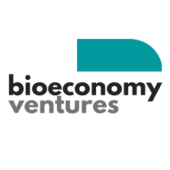 BioeconomyVentures
ACCELERATOR
They have focused on an emerging niche market, e-grocery, with one of the most consumed products in Spain. E-commerce has been with us for a long time, but it was not until the arrival of the pandemic that e-grocery (food home delivery) began to gain momentum. The entry of new logistics partners specializing in food transport has led to the development of new business models such as Solo de Croquetas (2 years ago it was impossible to think that a single box of croquettes could be sent in 24 hours from Madrid to a small village in Galicia).  

Online commerce reached an all-time high in 2020, exceeding 14.5 million euros in Spain. Public administration and food shops are the businesses with the highest turnover thanks to e-commerce in Spain in the last year, followed by retailers of household appliances and fashion-related stores. 

This is just the beginning of the boom expected in the E-Grocery sector, as evidenced by the fact that large companies such as Mercadona, Carrefour, El Corte Inglés, and Amazon itself, among others, are betting heavily on a home delivery model. 

In 2021, the Croquetas Solo team achieved a turnover of 700k and an EBITDA of 17k.

They now control the entire business vertical from product production to direct sales to the end consumer, allowing them total control and agility. 

They have managed to position themselves as the leading croquette brand in Spain, generating a loyal community of croqueteros that continues to grow day by day with more than 70k followers on Instagram and 15k on Tiktok.

Eduardo Gambero and Javier Del Moral, founding partners of the company and friends since they were 3 years old. They have been partners for 11 years with experience in entrepreneurship and in the digital sector. They have co-founded different projects together related to the development of mobile applications, e-commerce, and hospitality.

A team of advisors made up of undisputed leaders in the foodtech, e-commerce and business development sectors. With Mariano Oto (CEO Nucaps - Expert in Foodtech), Ronan Bardet (Founder club ecommerce & EGI - Expert in Ecommerce & Business Angel), Roger Graell (Director Ecommerce Mango - Professor of Online Marketing ESIC) and Fran Fragoso (COO Starbucks Spain 2002-2008, CEO Basic Fit Spain 2011-2018).
PERKS FOR INVESTORS. If you decide to participate in the project and become a shareholder, Solo de Croquetas wants you to try its product firsthand. So in addition to becoming an investor in this startup, you will receive the following benefits:


For new investors: Croquette tasting for 2 in one of its restaurants in Madrid, along with a 25% discount on online orders during the first year.
Investors with a ticket over €1000: In addition to the same benefits mentioned above, a box of croquettes as a gift at home.
Investors with a ticket over €5000: An annual gift subscription, a box of assorted croquettes per month at home.
Who is the reference investor?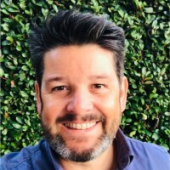 Fran Fragoso
BUSINESSANGEL
About Fran Fragoso
Fran Fragoso ha sido 8 años (2002-2008) COO de Starbucks en España y 7 años (2011-2018) CEO de Basic Fit España.
Why do I invest in Solo de Croquetas?
Minicoders has a very powerful team, and the developed product will be launched in a market where there is currently no competitor with the same characteristics as Minicoders. Moreover, as a company co-founded from Nuclio Venture Builder, it is invested by Nuclio's fund. 
It has also invested in...


You need to be registered to view the content
This content is confidential and you must be registered with Startupxplore in order to access it.
Register me
Opportunity analysis Last update Feb 7, 2023 4:28:25 PM


You need to be registered to view the content
This content is confidential and you must be registered with Startupxplore in order to access it.
Register me

This investment opportunity is already closed.
Documentation


You need to be registered to view the content
This content is confidential and you must be registered with Startupxplore in order to access it.
Register me