Understanding the investment opportunity
Uncovercity is a platform that organizes personalized and surprise lunches and dinners in restaurants, both for the general public (B2C) and for companies (B2B).
A surprise means that you know when the experience is (day and time) and with whom (you choose how many people you are going with), but you don't know which restaurant you are going to or what you are going to have for lunch or dinner.
It is a service that turns a lunch or dinner into a very different experience, adding value at different points:
Creating a gastronomic experience tailored to the diners (menus completely adapted on the tastes of the diners) 2.
Turning a 2-3 hour lunch / dinner into a full day experience (creating a conversation with the diners, who receive clues and interesting information about the restaurant, without revealing the restaurant until the last moment (that's why it's a surprise)).
With optional cabify service integrated into the experience.
In addition to reservations, it can also be the perfect gift: gift givers can add personalized messages that will be delivered at different stages of the experience to diners, starting with a customizable gift card, to being able to leave a handwritten message at the table
From the company's point of view, Uncovercity simplifies all the cumbersome management of lunches and dinners in both 'one to one' and 'group' use cases:
It frees up time for those responsible for selecting, filtering, contacting and negotiating with restaurants.
It manages for them the difficult task of collecting with the attendees and then communicating to the restaurant the allergies or intolerances, tastes or preferences of all attendees. That is why Uncovercity is also perceived as a great ally by the restaurants themselves. Not only do they occupy their tables with planned reservations and without no-shows, but they deliver already filtered information that is very valuable for the success of each service.
They simplify invoicing within the client company (one supplier, one invoice).
This provides an all-inclusive, all-inclusive, all-surprise experience with the option of door-to-door delivery.
Uncovercity is a technological solution: it creates a unique experience by integrating third-party services (restaurants and transportation), adding its own unique service (generating a perfect match between diners' tastes and restaurants' specialties) and sweetening it all with a unique experience (generating a one-to-one interaction with its customers).
The ingredients of the secret recipe are: Automatic communication interfaces with third-party services (APIs), affinity algorithm and unique experience design. This allows Uncovercity to scale to a volume where traditional management cannot reach, without sacrificing customer service.
Uncovercity Team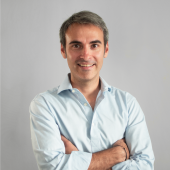 CEO
Juanjo Saez
CEO
CEO y Fundador de Uncovercity. Me apasionan las startups y todo lo que tenga que ver con la intersección de personas y tecnología.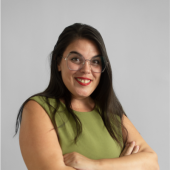 Lorena Sánchez Mendoza
Head of Operations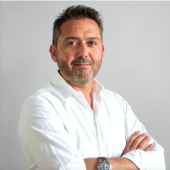 Jose Alberto González
CMO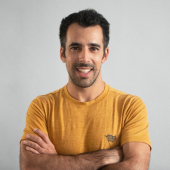 Accelerators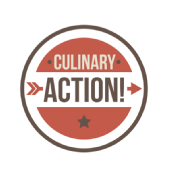 Culinary Action!
INCUBATOR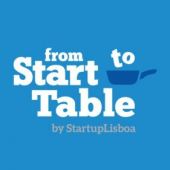 From Start-to-Table
ACCELERATOR
High satisfaction: 4.9/5 on Google and +9/10 on 700 B2B reviews. They achieve a "Net Promoter Score" of +60 (higher than Amazon or Apple), as a result of their "all-inclusive, all-inclusive, all-surprise" formula, personalization (experience based on the occasion, tastes and intolerances) and their obsession with service.
Growth:
o 2021: B2C presence in 2 cities / 35,000 € turnover / 500 diners.
o 2022: B2C presence in 5 cities and B2B in 19 cities / +200,000 € turnover + 2,000 diners.
o 2023: Maintain B2C cities / Have closed openings in 9 other B2B cities. Turnover targets 1 M€ / 1 single B2B client has already signed +2,000 diners.
Technology. The products already implemented are the sum of:
o Several connection interfaces (APIs) with third-party services that we integrate into our experience (Cabify, WhatsApp and CoverManager, among others).
o A customer journey that is meticulously designed and constantly evolving.
o Proprietary algorithms and processes, mostly fully automated.
Scalability: Uncovercity is a platform that, by integrating third-party services (restaurants and transportation services), allows scaling to volumes where traditional management of reservations and restaurant operations cannot reach. The more technology, the fewer human resources. Therefore, you can add new cities and restaurants to your offer in a short time and at a very low cost.
Great Team: Team re-founded from scratch in September 2021 by Juanjo Sáez (CEO) initially adding Javier Brea (CTO) and José Alberto González (CMO). Between the 3 of them they have led 6 companies and launched more than 30 products. They have extensive experience in their fields and have been entrepreneurs in the past. In the last 6 months they have increased the team by 5 more people (2 in Operations, 1 in Sales, 1 in Technology/Product and 1 in Administration).
Market: In recent years the gastronomic sector is undergoing a total disruptive transformation. A new market has been born, the FoodTech, which is estimated at 1.1 trillion dollars. Within this market, the category with the largest global investment by Venture Capital Funds is "Enterprise SaaS", which is where Uncovercity wants to position itself. Source.
Purpose and vision: Uncovercity wants to revolutionize traditional gastronomic experiences, both for companies and individuals, through technology. Their vision is to be a tool that helps users enjoy unique dining experiences, taking care of complex decisions (e.g., choosing among all the restaurants and menus in the city), all the steps (booking, coordinating, paying...), and eliminating any existing friction. In other words, they aspire to be the most widely used FoodTech technology platform in the world ("all-in-one" and 100% adapted to the user).
Awarded: Uncovercity has been awarded as the best startup in Europe in the Gastronomy category at StartUp Europe Awards Spain (FITUR). They have been incubated in the "Culinary Action" program of the Basque Culinary Center and the "From start-to-table" program of Startup Lisboa.


You need to be registered to view the content
This content is confidential and you must be registered with Startupxplore in order to access it.
Register me
Opportunity analysis Last update May 8, 2023 6:33:38 PM


You need to be registered to view the content
This content is confidential and you must be registered with Startupxplore in order to access it.
Register me

This investment opportunity is already closed.
Documentation


You need to be registered to view the content
This content is confidential and you must be registered with Startupxplore in order to access it.
Register me