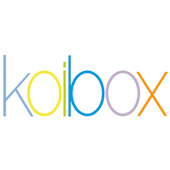 https://www.facebook.com/software.koibox
ABOUT KOIBOX

      
El 80% de los centros de belleza afirman que sus principales problemas son:
- La falta de tiempo para gestionar correctamente sus negocios
- La pérdida de clientes
- Disminución de sus ingresos.

¿Cómo lo hemos solucionado?

Hemos simplificado y automatizado todos los procesos de gestión diarios de un centro de belleza (ahorrando tiempo) a través de un sencillo programa online que integra un CRM especializado con herramientas de marketing con el fin de fidelizar clientes. Y damos la posibilidad de de aprovechar Internet así como el principal canal de comunicación centro-cliente, FACEBOOK, con la integración de un sistema de reserva de citas online.

Hitos conseguidos:   
- 760 clientes
- Presencia en 11 países (LATAM)
- Contratos marca blanca con LETSBONUS y NATURA BISSÉ
- BREAK EVEN
- Facturación x 5 (de 2015 -2016)
- Hemos creado una herramienta INDISPENSABLE! para nuestros clientes (y todo ésto sin invertir en Marketing)

En ésta fase de producto market fit, nuestro target era conseguir una herramienta indispensable para el cliente. Creemos hemos validado el producto y hemos conseguido que nuestro programa sea indispensable en el trabajo diario de nuestros clientes. Métricas (mensuales) que lo demuestran:

- 40k transacciones de venta mensuales
- 1,2 M € generados al mes
- 16 accesos al día por usuario
- 30k emails enviados
- 5000 sms enviados

Y nuestras métricas y KPI´s en 2016:
- 12k MRR
- 120k ARR
- 15,9% conversión lead-customer
- 8,4% crecimiento medio mensual
- 2% churn rate
- 78,5% gross margin
- ARPU: 307€

Nuestra siguiente fase es Channel Sales & Marketing, donde vamos a testear los distintos canales de captación de clientes con el fin de iniciar un crecimiento superior en clientes y facturación.
    
This profile looks great, do you want to share it with the world?
BEGINNER
ADVANCED
REAL PRO