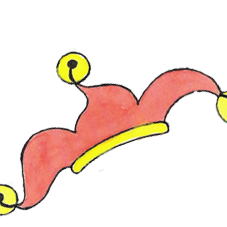 ABOUT COMODÍN UNIVERSITARIO

      
Es una plataforma que resuelve y explica los problemas de la carrera de carácter técnico. Con sistema videoconferencia propio para aprender.
Resolución y explicación online de ejercicios universitarios de carreras universitarias de ciencias. Tienda online generada con la resolución de los ejercicios solicitados online. Tienda online generada con las explicaciones de las videoconferencias de los ejercicios que han sido encargados para su explicación. El modelo de negocio que deseamos implantar es un comercio ONLINE, por el cual prestaremos los servicios de resolución y explicación de los ejercicios, que los universitarios nos hagan llegar, o bien al email o bien al formulario de  nuestra página web (www.comodinuniversitario.com), donde el estudiante universitario podrá adjuntar el enunciado del ejercicio. A su vez también disponemos de un sistema de videoconferencia propio, por el cual, si una vez resuelto el ejercicio en cuestión, el estudiante universitario quisiera explicaciones sobre el mismo, el profesional que se lo haya resuelto, también acorde a unas tarifas estipuladas, se lo podrá explicar por videoconferencia. Generaremos a su vez, una gran tienda ONLINE con el conjunto de ejercicios y explicaciones de los mismos, con demanda A LA CARTA, que se genere de las peticiones de los estudiantes universitarios. NO QUEREMOS CREAR VAGOS, SINO FACILITAR  CON ESTA IDEA DE PROYECTO EMPRENDEDOR LOS ESTUDIOS DE LOS UNIVERSITARIOS. PUESTO QUE LAS CARRERAS DE CIENCIAS SON MUY COMPLICADAS Y DIFÍCILES DE COMPRENDER.
    
Organization founded in Spain. Since September/2014. SEED phase.
This profile looks great, do you want to share it with the world?
BEGINNER
ADVANCED
REAL PRO