Plan your next few months: 9 startup events in Europe you shouldn't miss
Most of you are probably back from your summer holidays and planning the rest of 2014. Guess what? We're here to help with some suggestions for startup events in Europe. We know for startup founders, CEOs and investors events are time consuming, but we also know from our own past experience that attending certain conferences can be beneficial.
Every week, every month, ton of tech and startup events take place around Europe. Given the fact that there's not a perfect schedule of this out there, we've decided to put together a list of what we consider 9 must-attend events for startup founders and investors. As always, if you have any suggestions please let us know in the comments.
Second half of 2014: startup events in Europe
DLD Tel Aviv Innovation Festival 2014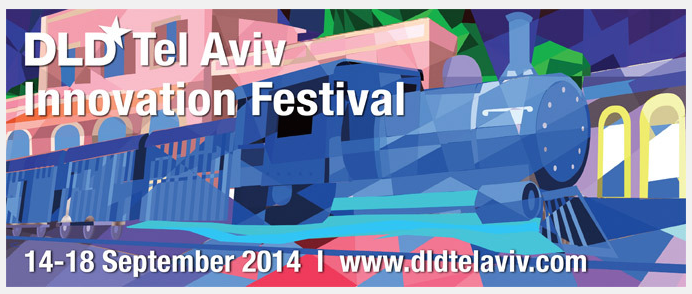 Tel Aviv has become in recent years one of the true technological and startup hubs in the world. Despite Israel's small population (7.9 million people), the country has become a reference for entrepreneurs and investors from all around the world, with startups such as Waze, Face.com or Wix starting in the country.
DLD is Israel's biggest tech event and one that gathers hundreds of startups, VCs, angel investors and big multinationals.
Dates: September 13 to 20
Location: Hatachana Compound, Tel Aviv
Tickets: €375. Ticket requests are reviewed by the organizers
Next Bank Europe

Fintech is looking more and more like one of Europe's -especially London's- real strengths when it comes to startups and innovation. To talk about the current state of the industry and how it can transform the traditional business of banking, experts from all around Europe will gather in Barcelona for a two-day conference, Next Bank Barcelona.
Two days full of interesting talks, roundtables and a pre-conference workshop/hackathon on Wednesday for those interested in building financial apps and services.
Dates: September 18 and 19
Location: Valkiria Hub Space, Barcelona
Tickets: €349 or €449
White Bull Summit – Pathways 2014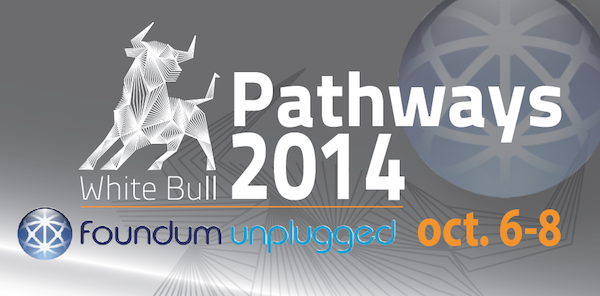 White Bull and Foundum are putting together Pathways 2014, an event aimed at connecting startup founders and CEOs with investors. The conference will focus on all company stages, from foundation to hyper-growth, with an especial emphasis on exit strategies.
This year's program will feature White Bull's day-long workshop, BullPen, and also the Unplugged sessions by Foundum, where entrepreneurs can sit down one-on-one with investors.
Dates: October 6 to 8
Location: Not available
Tickets: Invitation only
Spain Startup – The South Summit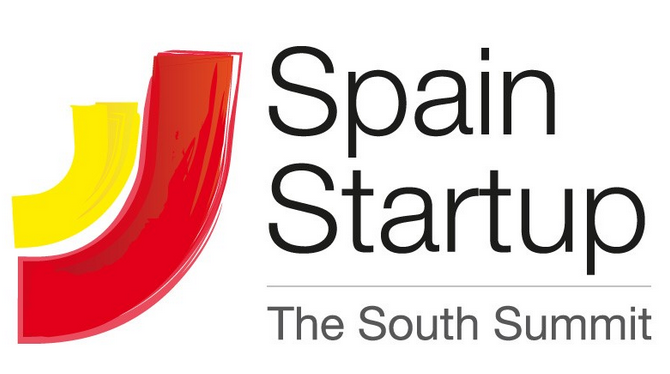 It's going to be a busy couple of months in Spain right after the summer. Besides Next Bank Europe and Pathways 2014, another important conference will take place in the month of October: The South Summit.
The idea behind the conference is to showcase the talent that concentrates in the South of Europe, with also startups from Mediterranean countries and Latin America in attendance. The event will be held at the iconic Plaza de Las Ventas and investors from Europe's main VC funds will be there.
Dates: October 8 to 10
Location: Plaza de Las Ventas, Madrid
Tickets: €60
TechCrunch Disrupt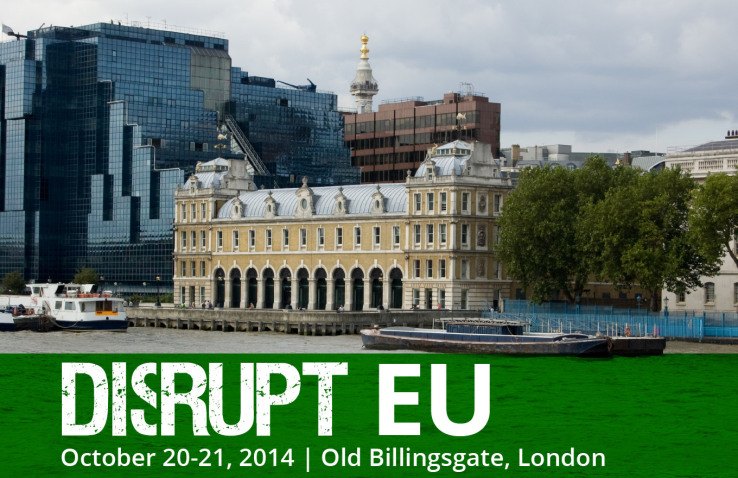 TechCrunch doesn't need much introduction given its position as one of the best technology and startup publications in the world. The company organizes every year various events aimed at showcasing up-and-coming startups, combined with interesting interviews with the most relevant figures in the European ecosystem.
TechCrunch Disrupt 2014 will take place on October 20 and 21 and wit will include a hackathon, startup battlefield and the aforementioned activities.
Dates: October 20 and 21
Location: Old Billingsgate, London
Tickets: £225 to £500
Pioneers Festival 2014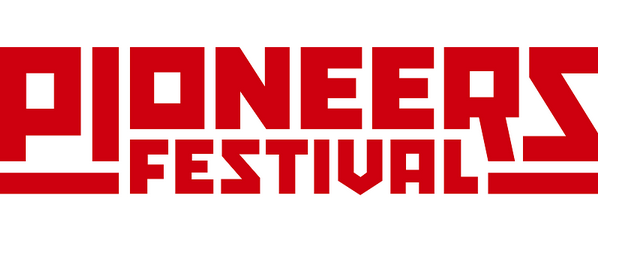 Vienna is not often associated with entrepreneurship or startups. However, every autumn the city hosts one of the biggest tech events in the old continent, Pioneers Festival.
Pioneers Challenge is one of the conference's main features. A global startup competition with a prize of $50,000 seed investment and that will include partner meetings with top accelerators such as Y Combinator, Techstars or Lenmos Labs.
Dates: October 29 and 30
Location: Hofburg Imperial Palace, Vienna
Tickets: €301 to €1,001
The Summit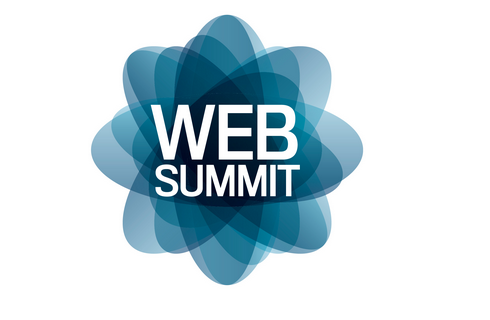 Previously known as Dublin Web Summit, the event is one of the biggest -in terms of size- in Europe, with more than 5,000 attendees. While startups have the chance of pitching in front of hundreds of investors, the main highlight of the event are the lineup of speakers that will be in Dublin in early November.
Pether Thiel (Founders Fund, PayPal), Drew Houston (Dropbox), Kevin Rose (Google Ventures), Alfred Lin (Sequoia Capital) and many more that you can check out on the event's website. The Summit might not be suited for early stage startups, but if you want to listen to great speakers and learn from the best, there are few better events you can attend in Europe.
Dates: November 4 to 6
Location: The Royal Dublin Society, Dublin
Tickets: €649 to €9,649
Slush 2014

We couldn't put together a list of European events without paying attention to the Baltics, one of the fastest growing regions in Europe that has seen the creation of tech juggernauts like Rovio, Supercell or Spotify.
Slush takes place on the 18th and 19th of November in Helsinki, bringing together more than 7,000 attendees and 1,200 companies from 68 different countries. What makes Slush different from other events is that is non-profit and organized by a community of entrepreneurs and investors themselves, thus the appeal to startups that are looking to meet other entrepreneurs and investors.
Dates: November 18 and 19
Location: Helsingin Messukeskus, Helsinki
Tickets: €295 to €795
LeWeb Paris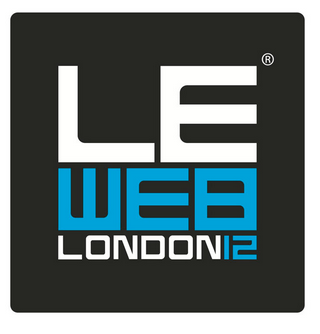 Every month of December Paris welcomes startups, entrepreneurs and investors from all over the world at LeWeb, one of the biggest and most famous tech conferences in Europe. Started by Loic Lemeur and his, it became famous for bringing founders, CEOs and investors of the many popular US-based companies and firms.
It's not cheap -tickets go from €790 to €2,390- but it's a good opportunity to meet top-notch investors or to attend the conference's startup competition. On the latter, this year LeWeb has put together a startup tour that will visit the cities of Berlin, Stockholm, Paris and Barcelona to choose local startups that will participate in the Finals in December.
Dates: December 9 to 11
Location: Eurosites – Les Docks de Paris
Tickets: €790 to €2,390
If you have more suggestions for must-attend events in Europe in 2014 let us know in the comments. And remember, you can check them all on our events section!
---
Comments