Is mobile gaming Europe's biggest strength?
The videogame market was dominated in the 80s, 90s and 00s by companies based in the US and Japan. Gaming was basically tied to consoles and personal computers for around 20 years, but with the surge in smartphone and tablet ownership the landscape has changed significantly.
Mobile gaming has become one of the fastest growing industries in the world of technology and a wide variety of companies have entered a market that was once dominated by a limited number of studios. And Europe has become the land of hope and dreams for many entrepreneurs and startups, having given birth to a number of giants in the mobile gaming space.
Big and growing market
In a paper published in January 2013, comScore looked into the European mobile gaming market and found that out of the 130+ million smartphone owners in EU5 region (UK, France, Germany, Italy and Spain) about a third played games on their phones on a usual basis. A number that increased 14% YoY, as the number of daily gamers also rose 34% over the same period.
In parallel to the maturity of the market we've seen the ascend of companies such as Rovio (Finland), Supercell (Finland), King.com (London), Wooga (Berlin), Socialpoint or Akamon (Barcelona). All based in Europe and with a global vision from day one, avoiding artificial barriers and serving players and customers from all over the world, including the US.
The big names of Europe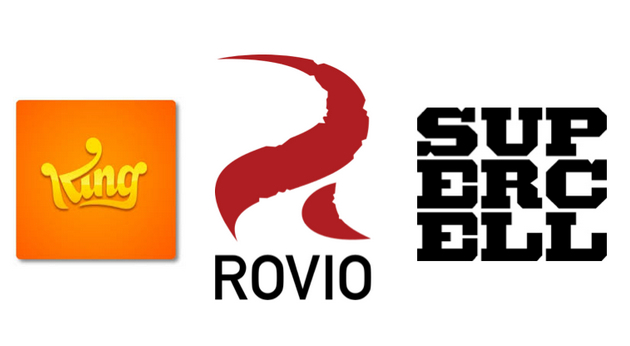 – Rovio: most people in the world have heard of Angry Birds, the classic game created and published by the Finnish company Rovio. These friendly birds and pigs have become a money making machine and have shown the rest of the world the importance of Europe when it comes to mobile gaming.
The different versions of Angry Birds have combined for over 2 billion downloads and Rovio had revenues of €156 million in 2013 -with net income of €26.9 million-, with consumers products and licensing deals being responsible for 47% of its business. The company remains private and has raised $42 million to date.
– Supercell: also from Finland comes Supercell, the company behind hits such as Clash of Clans and Hay Day, that sold 51% of itself to Japanese giant Softbank for $1.5 billion in one of Europe's biggest deals of 2014.
Forbes called Supercell the '$2.4 million-per-day company' back in 2013, when the giant had income of $892 million on the back of the two aforementioned titles. Previous to Softbank's purchase, Supercell had raised $272 million from investors such as Atomico, Index Ventures, Accel Partners or Institutional Venture Partners.
– King.com: if you've heard of both Angry Birds and Clash of Clans there's a good chance you've also come across Candy Crush, the addictive game created by London-based-with Swedish-origin King.com. The company went public early this year after raising $43 million from institutional investors Index Ventures and Apax Partners.
Rovio, Supercell or King.com: most of their revenue comes from a handful of games. Can they repeat their past successes?
King.com currently has a market cap of over $5 billion and its games bring in 1.2 billion daily plays from 128 million daily active users. 2013 was key in the development of King, as revenues exploded from $164.4 million in 2012 to over $1.8 billion last year.
These are probably the three biggest gaming companies in Europe but there are many more. As we've explained, the Nordics have become the hub for gaming in the old continent and Sweden-or-Norway based companies combine for most revenue dollars and active users.
The main issue these companies face, as it was highlighted during King.com's IPO, is the fact that most of their revenue come from a limited number of games, thus the necessity of developing new big hits that can substitute the old champions.
Is mobile gaming Barcelona's true strength?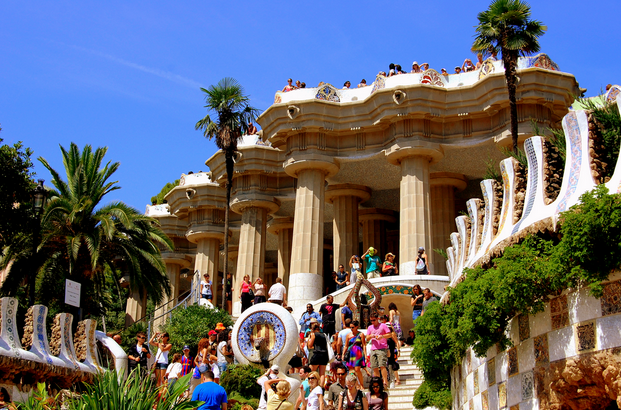 A lot has been written in the past about Barcelona. Some consider it an up and coming technology hub in Europe while others are not so sure about its chances of competing with London, Berlin or the Nordics.
Regardless of on what side of the argument you sit, there are clear indications that one of Barcelona's biggest strengths is its mobile gaming ecosystem.
Companies such as Socialpoint ($14.7 raised, $43 million in revenue in 2013), Akamon ($3.8 million raised, income of €9.5 million last year) or the recently launched Omnidrone ($2 million raised from Nokia Growth Partners, London VP and Kibo Ventures) are all based in the city -where Digital Chocolate and King.com also have studios with over 100 employees- demonstrating the talent in the region and also investors' interest. However, can these enterprises compete with the Supercells and Rovios of the world? That is the main question facing Barcelona at the moment and only time will tell.
As for the rest of Europe, it seems pretty clear by now that mobile gaming is one of Europe's biggest strenghts. Various companies have become leaders in their respective gaming niches but the question remains: can they repeat their past successes and continue to produce big hits in the years to come?
---
Comments