Will 2014 be a record year for European startups?
European startups raised €2.1 billion in venture financing in the second quarter of 2014, according to Dow Jones VentureSource. This represents new high for the old continent since 2001, right in the middle of the dot com bubble. In Q1 European technology companies raised €0.9 billion, bringing the total of the first half of the year to €3 billion. 2014 is set to become one of the best years in recent memory for Europe. Dow Jones VentureSource estimated back in April an injection of €3.95 billion into the European market in 2014, but given Q2 numbers we can expect the total amount invested to surpass those figures.
Europe's biggest rounds of financing in H1 2014
Not only are startups receiving more investments from VCs and other investment vehicles, but the average deal is also getting larger. Despite the fact that the number of deals decreased by 6% compared to Q2 2013, the median deal size rose to €2.2 million from €1.5 million, as the Wall Street Journal highlights.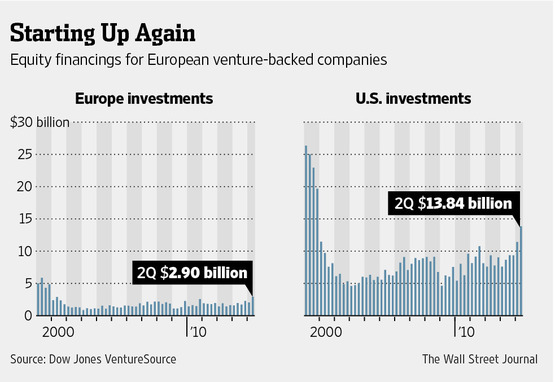 Investment activity in Q2 concentrated in the United Kingdom, accounting for 28% of all deals, followed by France and Germany with 19% and 15%, respectively. According to CrunchBase data $1 billion were invested in UK startups in the first half of 2014, a record for the country. It's no surprise then that one of Europe's biggest deals in the first six months of the year was claimed by Kobalt Music Group, a UK company that raised over €84 million in June. Other relevant deals coming from the land of fish and chips were Transferwise's $25 million, Funding Circle's $65 million or Nutmeg's $32 million; all fintech companies, pointing to the relevance of London as the disruptor of the financial sector. Paris-based BlaBlaCar and Russian Ozon Group were also very active in previous months. The car sharing company that has revolutionized the way millions of people travel around Europe raised $100 million in a round led by Index Ventures which also included the participation of Accel Partners, ISAI or Lead Edge Capital. Spanish firm Cabiedes & Partners sold part of its stake in the company, an exit that will pay for the whole firm's fund.
More and bigger investors want Europe to be their playing field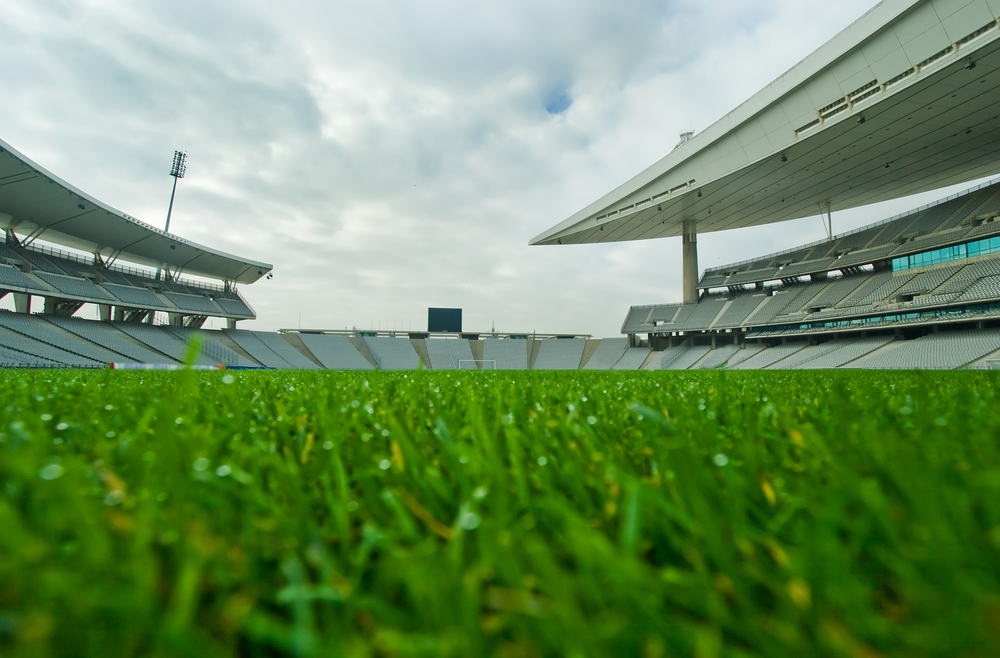 The increase in investment activity took place as more VCs are joining the European game and as powerful firms such like Index Ventures raised new funds. The London-based firm announced in June a new €400 million fund aimed at European, Asian and American companies. In recent weeks the likes of Google Ventures, Seedcamp and London Venture Partners have also announced new funds that will increase competition in the European market. This surge in activity is also visible in other regions, such as Spain –Nauta Capital is currently raising a new €150 fund– or the Nordics -with a new €15 million angel fund that includes the participation of Supercell's founders-. The big question now is: will 2014 be a record year for European startups?
---
Comments