5 facts to better understand the European startup ecosystem
The European Venture Capital industry might not be as big or as developed as the one our American friends have, and it's understandable. While Silicon Valley –and the rest of the country– has experienced several waves of innovation starting in 1939, in Europe things got started a little later.
It wasn't a long time ago that when asked about big European technology companies, most entrepreneurs from outside the old continent would point to Skype, MySql and very few others. However, over the past five to ten years things have changed and the European tech sector is growing at some impressive rates, helped by the maturation of the Venture Capital industry as well as the influence of several big accelerators and business angels providing seed capital and mentorship.
In this first blog post we will highlight five stats or facts about the European ecosystem, to put things in perspective.
The amount invested by Venture Capital funds has decreased steadily since 2010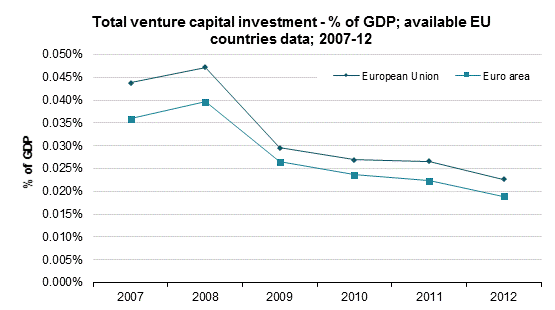 As the above graph from the European Commission shows, venture capital investments have followed a downward trend since 2007, right before the financial crisis exploded in the USA and in the rest of the world.
Measured as a percentage of GDP, investments from VCs peaked in 2008 and have decreased since. According to Ernst & Young €5,7 billion were raised by European companies in 2012 –and 2014 might the best year ever for the European industry–, compared to €6,8 and €7,0 billion in 2011 and 2010, respectively.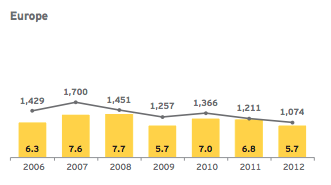 The number of deals has decreased since 2007 across all stages at a faster pace than the amount invested, thus a slight increase in 2012 in the amount raised by companies when taking into account the number of deals.
A big population doesn't imply a big VC industry, and vice versa
The situation varies widely across Europe. While countries such as the UK, Germany or those in the Nordics have thrived in recent years, others still have a long way to go.
The best way to illustrate this is to look at the amount of investments as a % of GDP. French publication Rude Baguette put together the following table, using data from EVCA's 2012 Yearbook, which clearly shows that the situation up north is quite different from that in the south and in Eastern Europe.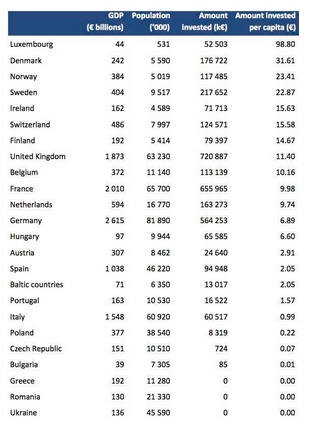 Things are changing in those slower markets: Spain as an example
Italy, Portugal, Spain and Greece all have one thing in common:  a struggling economy and the need to find new sources of growth.  And technology seems to be the focus of various initiatives in these countries.
Spain, where our headquarters is located, has experienced important developments over the past few months when it comes to its technology and startup sector. Not only has the country experienced big exits such as Odigeo eDream's €1,5 billion IPO, it has also given birth to much needed venture capital firms that want to fill the investment gap that exits today. Seaya Ventures or Swanlab Ventures are two good examples, with seasoned teams and partners as well the willingness to provide capital in series A rounds.
More exits than ever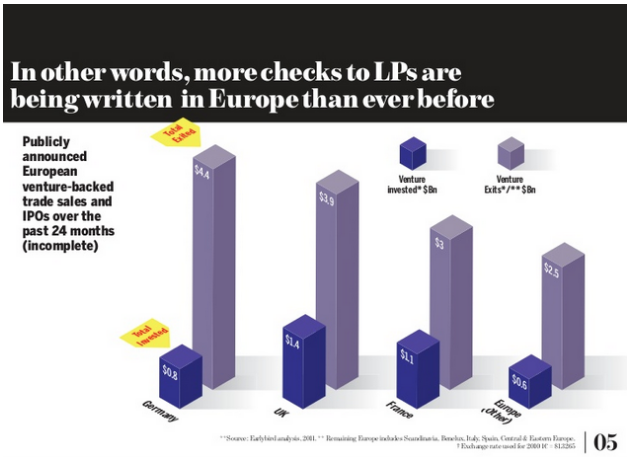 An interesting deck (2012) from Berlin-based firm Earlybird Venture Capital states that venture-backed liquidity events in the last 24 months combined for $15 billion, an absolute record when it comes to Europe. This is great news for the ecosystem as a whole, given the fact that exits are key in the development of the tech industry, as successful investors and entrepreneurs tend to fund or start new companies after such events.
As visible in the graph above from Earlybird, Germany, the UK and France lead Europe in terms of mergers, acquisitions and IPOs. These three countries have combined for €11,3 billion exits.
Fintech, one of Europe's strengths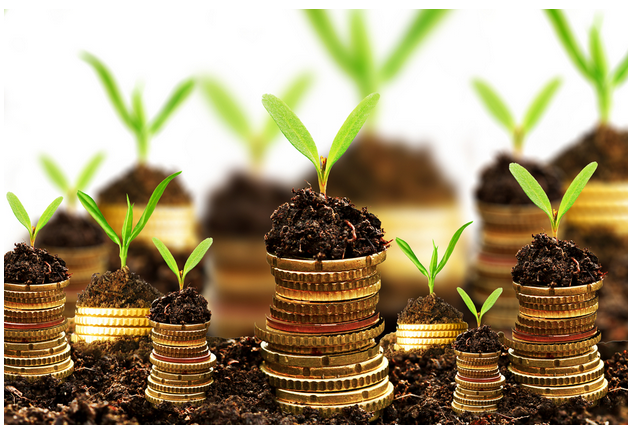 Photo | Shutterstock
Every single tech ecosystem in the world has its strengths and weaknesses. Sectors that for various reasons attract the talent and capital necessary to be developed at a large scale. An example in Europe? Fintech.
According to data from Dow Jones VentureSource startups and companies in the intersection of finance and technology raised €166 million in the first three months of 2014, the highest level in more than 10 years. TransferWise, Kantox, GoCardless or the Currency Cloud have all raised important rounds of financing in Q1, showing that Europe (and London) have what it takes to become the fintech hub of the world.
All of these stats the promising future of the European technology ecosystem. Not all the grass is green, but the continent is getting there. In future articles we will analyze these and other sectors in depth, combined with interviews with the most relevant figures in Europe and also a limited number of guest posts. Stay tuned and follow us on Twitter.
---
Comments