"Tenacity and passion are key" Jacob de Geer, CEO and founder of iZettle
A wide variety of European companies are trying to transform the point-of-sale (POS) market by going mobile. Smartphones are being used by the likes of iZettle, SumUp or Payleven to allow anyone to accept credit card transactions on the go, creating a new market that has attracted the attention and money of investors, but not so much of users.
To understand the dynamics of the market and the challenges these startups are facing we've talked to Jacob de Geer, CEO and founder of iZettle, the leading mPOS company in Europe.
For those who don't know you, who is Jacob de Geer and what's iZettle?
I'm a serial entrepreneur and co-founder and CEO of iZettle, the fast-growing payments company that lets anyone take card payments and manage and grow their business. Before starting iZettle, I was the first employee at performance marketing firm TradeDoubler where I played a major part in building one of the largest advertising networks in Europe. After leaving TradeDoubler in 2007, I co-founded two companies: Ameibo, a "legal" movie sharing company of which; and Tre Kronor Media, an award-winning communications agency. Both companies were acquired in 2010.
Since January 2010 I'm fully focused on developing iZettle in its mission to democratise card payments and give individuals and small businesses the possibility to accept card payments in a simple, affordable and secure way.
What lead you to build iZettle? How did the idea come up?
My wife used to import sunglasses and reading glasses to sell them at fairs and markets. It soon became apparent that she missed out on a lot of sales due to not taking card payments. The alternatives to taking card payments were few, not particularly mobile and involved lengthy contracts and fixed fees. To help her out I did some research and found a solution to take card payments with a card reader and smartphone in the US, Square.
Due to the difference in payment systems (mag vs chip) and security standards this was not a solution for Europe. It became obvious that a large number of small and micro-businesses in Europe were simply falling through the cracks and unable to find an affordable solution to accept card payments. That's how I first got the idea to create iZettle.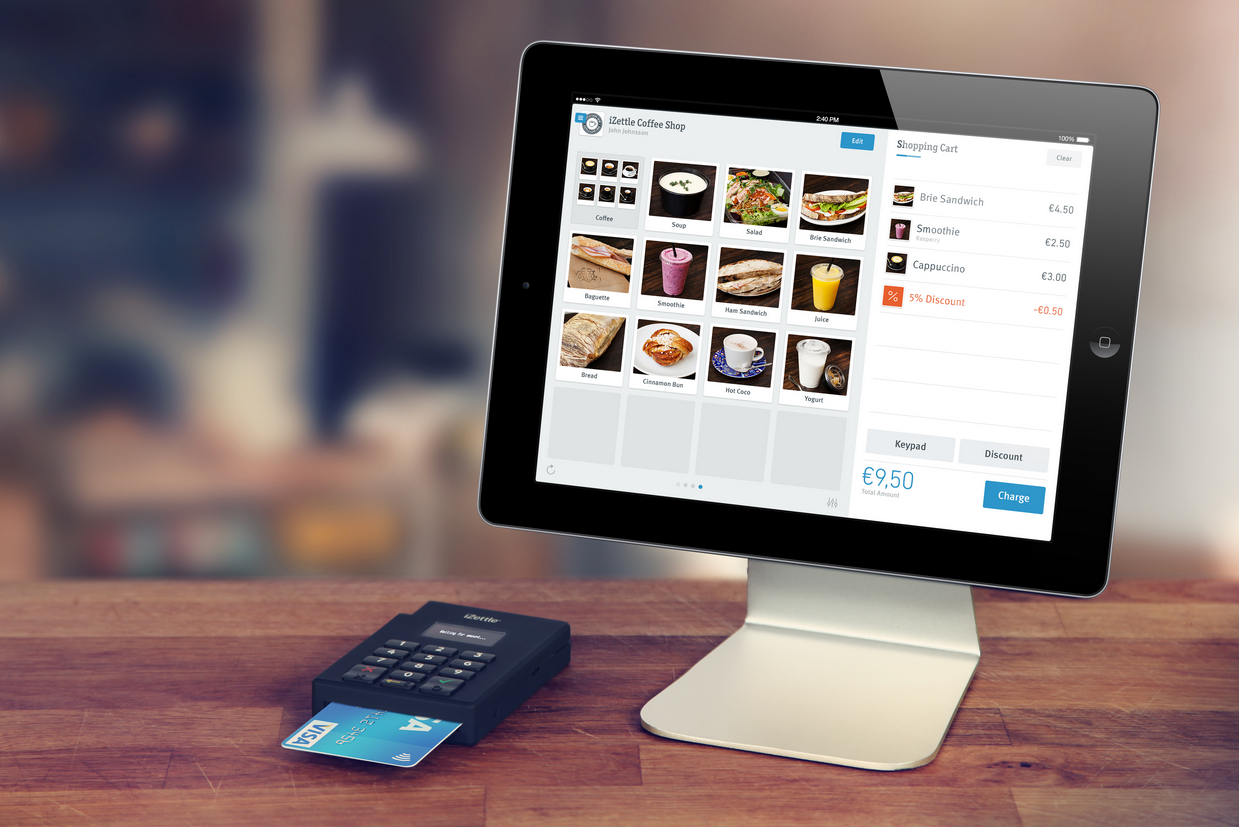 Since iZettle was founded, other companies have joined the mPOS race in Europe. What's your vision of the current market and of your competition both in Europe and South America?
We're one of the global leaders in this space: we are the clear leader in Europe whilst Square is the clear leader in the US. Our real competitors are cash and invoice.
What makes a difference for users, and what differentiates us from the competition, is that we offer an easy, user friendly and secure service overall. Starting with the super easy online based onboarding process where you can get started in 5 minutes, to how easy it is to take payments and manage and grow your business with the iZettle app.
In the past few months you've launched iZettle in Mexico and Brazil. What does Latam represent for the company? How different of a market is it compared to what you have faced in Europe so far?
We wanted to rely on a knowledgeable local partner who can help us reach SMEs across the market, so we chose to launch in Mexico and Brazil with Banco Santander. Our objective is to create a global company, and Mexico is a bridgehead for the American continent, strategically located between the North of the continent, and South America. Brazil is one of Latin America's most influential economies. Latin America is an interesting continent, and we want to explore it further.
"To get to Latam we wanted to rely on a knowledgeable local partner and we chose Banco Santander"Jacob de Geer
When it comes to mPOS adoption: What comes first? Educating and enabling retail stores or empowering consumers to go beyond credit card payments?
We are working to solve an existing problem for individuals and small businesses looking to take card payments. Our vision is to democratize and simplify payments around the world and there is still a long way to go to achieve that. Unlike business whose models rely on substantial technology shifts on both the merchants and consumers side, we identified a tangible gap in the payments industry, and is trying to solve it in the simplest of ways. Our focus is to continue innovating for the present and near future, enabling an untapped market to accept card payments.
What are the best mPOS practices you've seen at retail stores?
mPOS has the potential to really add value to retail. One example is so called 'line busting'. In Apple stores in several countries, sales staff offer card payment capability with a portable card reader, and consumers can make a purchase right away, on the store floor rather than queuing at a till. Another example is iZettle's Sales management tools – no matter how small your business is you get full insight on your sales statistics – when do you sell, what do you sell etc, which can help you spot sales opportunities.
What are the security challenges iZettle faces that could affect merchants and consumers? Can third-party apps installed in our cellphones capture confidential info about our payments?
Our card readers safeguard sensitive consumer data and ensure that individuals' card details are not stored on the iPhone or the iZettle card reader. All data traffic is encrypted. If these devices are ever lost or stolen, individual card details remain 100 percent safe. As well as providing a convenient, easy to use service, iZettle prides itself on its commitment to security. We meet all security requirements set by the payment card industry. We are Europay, MasterCard and VISA (EMV) approved, and compliant with the Payment Card Industry Data Security Standard (PCI-DSS). No sensitive data is ever stored on the mobile device or iZettle reader, and all data traffic is encrypted.
"No sensitive data is ever stored on the mobile device or iZettle reader"Jacob de Geer
It's also important to note that we don't actually use the mobile hardware to process payments. Our readers use the 3G/WIFI signal to transfer the data and all data traffic is encrypted. No sensitive data is ever stored on the mobile device or iZettle reader.
Based on your experience, what advice would you give other entrepreneurs who are starting their own companies at the moment?
There is a great market opportunity ahead for mPOS players and there is plenty of room for new entrants and disruption. In the payments industry as in any other, tenacity and passion are key.
---
Comments