Robin Wauters, Tech.eu co-founder: "Do something truly amazing and you'll get press"
Robin Wauters has seen the European startup ecosystem evolve over the last half decade, covering it for pretigious publications such as TechCrunch and The Next Web. He recently started the next chapter in his career, co-founding European-focused publication Tech.eu. In this interview we talk to Robin about the improvement of the European tech ecosystem and the challenges it now faces.
For those who don't know you: who is Robin Wauters and what do you do?
Professionally speaking, I'm a technology journalist and occasional tech startup advisor / investor and organiser of tech-related events. I've been a tech blogger for about 7 years now, having worked for leading online publications such as TechCrunch and The Next Web. I recently started a digital media venture with a number of other co-founders from across the continent, called Tech.eu, with as our mission to bring some much-needed substance to technology journalism in Europe.
On a more personal level, I'm basically a big geek and news junkie who's always on the prowl for interesting new technology and innovation – I'm uncontrollably interested in the way they are impacting and shaping society as a whole. Other than that, I adore my family and have unquenchable wanderlust.
If I'm not mistaken you started your career in the marketing sector. How did you end up covering startups and the technology ecosystem?
I studied marketing and communication in college, and my first job was – coincidentally really – at a Belgian ICT company. Part of my job was staying informed about the advertising and marketing industry, and I occasionally blogged about it, mostly linking to interesting articles about the digital economy and new technologies. That's how I got acquainted with the whole 'Web 2.0' movement and the new generation of Internet startups, and that's also how I basically rolled into tech blogging (which has a lot to do with story-telling) as a profession.
You've been involved with various media organizations over the past few years, and recently launched Tech.eu. What led you to it? What have the first few months been like?
I'm grateful for having worked at some of the biggest names in tech blogging – it's really the only way to learn the trade, and I've worked with some fantastic people who I've picked up a lot from. I'd been thinking about starting a new digital publication covering European tech innovation for quite some time, and the timing was just right for it, considering the fact that I was able to band together with some great people and that the industry is really in a (sustainable) upswing right now.
The first few months are always more about learning – there's a lot more to it than just writing and editing when you start a new venture like this. The first year is mostly about experimentation, but we're also slowly figuring out how best to scale the publication and build a business on top of it. I do think we're unique in our positioning in Europe, and that there's a clear need for the content we (will) deliver.
You've been a big defender of the European technology ecosystem, with its advantages and disadvantages compared to the US. What has improved dramatically lately and what still needs to improve in coming years?
I think it's not so much about defending, but rather simply making people aware of what's going on here. There are so many interesting things happening here that aren't being noticed or recognised for the innovations that they are, and I believe it's in everyone's interest to try and change that.
"There are so many interesting things happening in Europa that aren't being noticed or recognised for the innovations that they are, and I believe it's in everyone's interest to try and change that"
It's hard to pinpoint what exactly has changed or improved over the years, because the region is so incredibly fragmented, but I think the overall theme is one of maturation: London is really becoming an established tech ecosystem and home to some global leaders in their fields, places like Berlin, Stockholm and Paris are going trough a transitional phase right now, while other regions are still clearly emerging but at least organising themselves as a community. Overall, I think we're heading in the right direction, though some areas will have to be patient for years – sometimes even decades – before there's truly fertile ground for world-class technology leaders.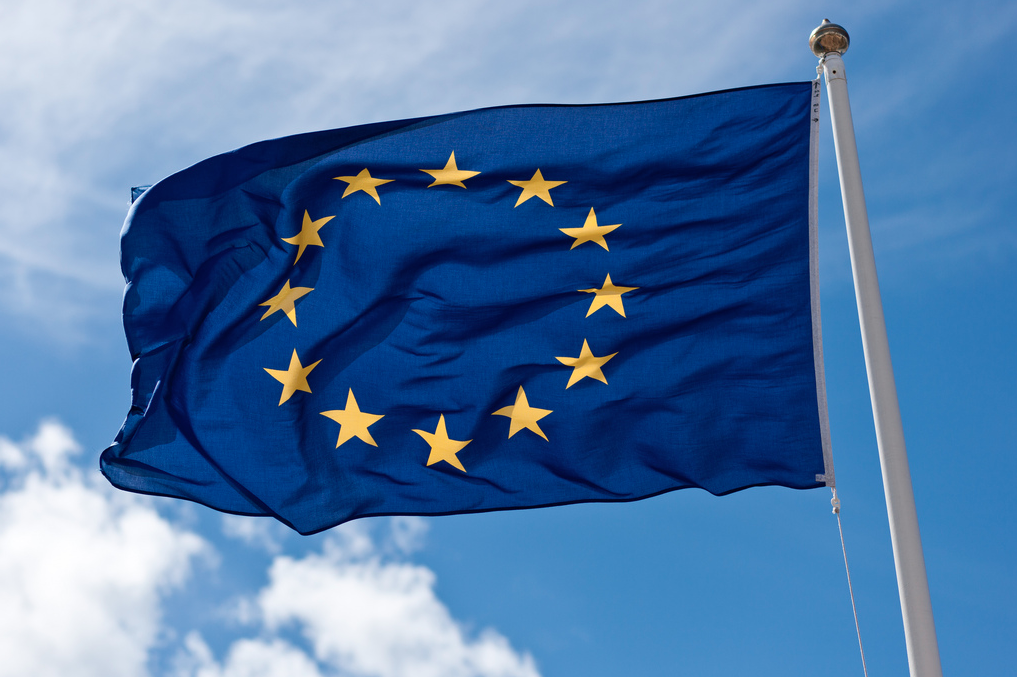 You've closely followed the involvement of the European Union and European Commission in European technology matters in the past few years. Does Europe need the support of the public sector to grow its ecosystem? In your opinion, do they need to be more active or just let things flow by themselves?
For governments to 'get out of the way' and let a thousands flowers blossom … it's always been a strange notion to me, considering that they have so much influence in terms of legislation, regulation, broadband infrastructure, telecom, taxation, and so on. I don't think governments need to be "more active" as much as I think tech industry stakeholders need to be more active in terms of advocating their needs and putting forward the changes they want to see and why.
I would rather see an industry that's engaged with its government in a healthy way, in support of measures that can benefit the economy and society as a whole, than to see them lobbying for only a limited set of improvements that only benefit the technology industry or – worse – to not see them not connect to their governments in any way. Government isn't going anywhere, anyway, so the best thing to do in my opinion is to understand how the machine operates, and to engage in conversations with policymakers as much as possible.
At Tech.eu you've written extensively about the accelerator ecosystem in Europe. Besides the usual debate about the role of corporates and whether there are too many (or not) accelerators in the continent, what's going on in the accelerator space that attracts your attention?
I'm interested in accelerators and, really, any form of financing for early-stage companies such as business angels, seed funds, equity crowdfunding platforms and whatnot – because I believe in certain regions that's the only way we will see promising companies go from idea stage to business-building mode. I'm inclined to believe, however, that more established ecosystems would benefit more from late-stage financing mechanisms and players, more ways to fund and support high-growth companies. I don't think more than a handful of accelerators are needed in those parts.
"In Athens I was struck by how close-knit the tech community seems to be. Stockholm, where there are already major players, didnd't seem like such a strong ecosystem in terms of community"Robin Wauters
All in all, the accelerator model still hasn't been fully proven yet, especially not in Europe, let alone the corporate accelerator model. The jury is still out on that, and it will take quite a few years more to see how much of an impact they can really make across the board.
You've recently travelled to Sweden and Greece. Two countries that, from the outside, seem poles apart when it comes to entrepreneurship. What's your opinion of these two ecosystems?
It's funny. When I was in Athens, I was struck by how close-knit the tech community seems to be – everyone knows everyone and all seem to agree to a certain degree what is needed to make the local ecosystem stronger – but so far the number of true innovators coming out of Greece have been few and far between.
In Stockholm, there are already major players like King, Spotify, Klarna, Mojang etc. but it didn't seem like such a strong ecosystem in terms of community – not all entrepreneurs tend to mix with each other and the first real co-working space / incubator in Stockholm was only opened a little about 9 months ago. So that was somewhat surprising, because I thought it'd be the other way around – goes to show a lot of it comes down to culture and tradition.
Bloggers and journalists are busy and so are entrepreneurs. So… how do you think startups should approach the media? Any tips for those reading us?
I have plenty of specific tips and can talk about this very topic for hours but I can boil down the most important aspects down to this: do something truly amazing and you will always be able to get press, but it also helps to learn how the media works, how you need to package your offering and 'sell it' by fine-tuning your messaging around it, and how you can fit your story into the bigger picture journalists tend to look out for.
"How to approach bloggers? Do something truly amazing and you will always be able to get press"Robin Wauters
Something that we ask all our interviewees: who would you like us to interview next?
I'm going to seem terribly biased here but I think any of Tech.eu's co-founders would be interesting interviewees. If I had to pick only one, I'd go for Jon Bradford, who runs TechStars out of London but also has a unique view on what's going on in Europe on a multitude of levels.
---
Comments