Hello, we are Startupxplore. Now, open for everyone
Figures are jaw-dropping: more than 140 accelerators in Europe alone, each with dozens of startups blossoming. And the count goes on: a yet to be defined number of startups at growth and maturity stages.
The entrepreneurial world is dynamic. Pundits call it 'creative destruction'. A darwinist ebb through which some startups and investments succeed in making the cut to the detriment of those who can't just keep up with the pace and get lost hunting high and low.
Hunting high and low. Which are the main problems startups and investors are facing today?
We are entrepreneurs. We can tell from dear experience that:
1. You can't accelerate globally without a focus on specific local markets.
2. It's hard to keep up the pace with what's going on in each specific market.
3. There's no way to easily find high-quality dealflows.
4. It's hard to find and contact the right investors for the type of product your startup is building.
5. It's even harder for new investors to track interesting opportunities from experienced investors.
Blackboard, whiteboards and boards of all sorts hanging from many accelerators' offices claim that every startup plan is a global domination plan. Well, make sure that global domination starts at your doorstep.
Or put it the other way: many startups and investors fail because they use a fisheye approach to their market, accounting for as much as possible and losing focus of what's relevant to their own interests.
Sure there are tools and webs that give you the chance to follow listings and investments worldwide but you need to track what's relevant for you, and what's relevant for you may vary from stage to stage.
And more questions arise:
Are we alone?
Who should I ask for an investment?
What are the investment criteria of each investor? (no surprises)
Where are the best investors for my product?
Which are the hot startups in every region or in every sector?
In which startups are venture capital firms and 'senior' investors putting their eggs?
How can I back up my investment?
Add yours here.
Hello, we are Startupxplore
Startupxplore is the interest-driven tool for the startup ecosystem. We are building it to give startups, investors, entrepreneurs and other actors of this ecosystem (accelerators, providers…) the business intelligence tool we were missing…once.
I'm the CEO of a startup. What's in Startupxplore for me?
Money: be eligible for funding and get reviewed.
Business intelligence: explore the local markets you've chosen to find new talent, monitor your competition, and network with partners.
Time-saver: get information carefully picked by our own staff for you, so you don't miss anything that's relevant for your startup again.
Reach: Share updates about your startup progress with the world. And get featured on the Radar.
I'm an investor. Is this yet another endless listing of startups I have to track?
Quite the opposite. Our aim is to help investors and venture capital firms focus only on high-quality dealflows matching their interests.
Get access to high-quality dealflow.
Obtain numerical assessments of startups and rounds.
Follow what other well-known investors are investing in.
Create syndicate funding.
Monitor exactly what you're interested in.
I'm an entrepreneur.
Explore, connect and grow your idea in the suitable market.
Showcase and share a compelling entrepreneur profile page.
Explore your local market to find cofounders and partners.
Get informed about the latest events relevant for your interest.
Get actionable advice from the community.
We are an accelerator.
Show the world the startups you've already accelerated.
Distribute open programs to targeted markets.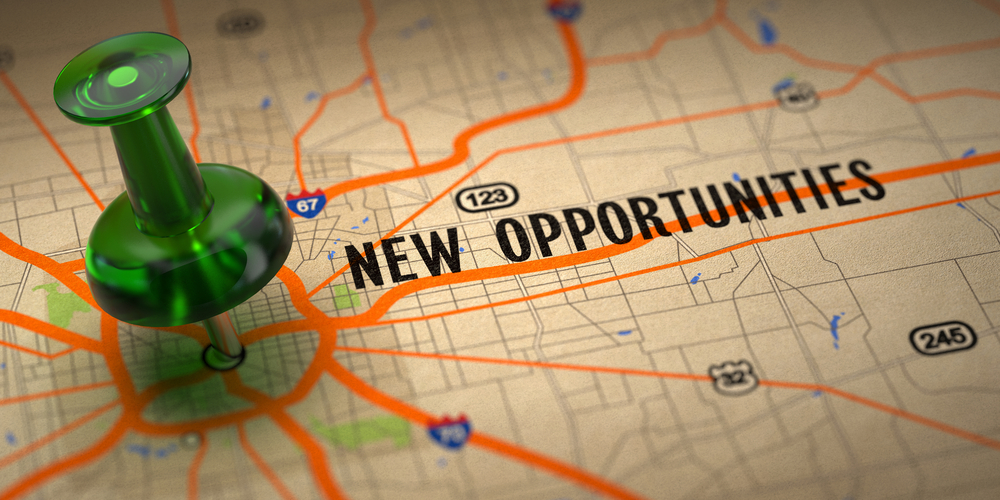 Why relevance?
In the startup ecosystem, how much focus can we afford to lose?
We are working to yield relevant connections and information from a two-fold perspective:
The automatic side:
Geolocation: let our custom geolocation features show what's happening around you.
Interests tagging: the livefeed updates help you track what's happening on the radar you've chosen to monitor. You can choose to follow a market by location and/or by sectors. Say, what's going on in Berlin in the hospitality food sector?
The human factor:
Content curation: listings and news are picked by our staff of editors and ambassadors just to bring you what you need. We're working extremely hard on this. Human algorithms might take longer but they filter better.
Where's the trick?
We thought there should be a trick though: only startups with a complete and active profile page can be featured on the Radar and considered for funding.
Are you another social network?
We have argued about this and we've come to this conclusion: we are not, we'll help you make money. 4 months ago, before being accepted by the Plug and Play accelerator program, we asked ourselves: what would happen if Linkedin, AngelList, PeerIndex and Google Maps on steroids had a foursome? Startupxplore is what happens.
Who are we?
Founded by Javier Megías, as the CEO and Nacho Ormeño, as the CTO. Javier and Nacho built Spain Startup Map a year ago, which got huge feedback and traction. We've automatically processed the profiles from Spain Startup Map to Startupxplore so, by the time we're writing this, 3000 companies are already Startupxploring. Our mission is to provide coverage of every single region of Europe (remember the motto, accelerate local, aim global). Our team is growing, we'll introduce you to each of us very soon.
"Our mission is to put transparency in the entrepreneurial ecosystem"Javier Megías
Working hard: We can see the future from our window
Beta days are gone. Startupxplore is born today. For everyone. We would like to thank all the people -startups, investors and entrepreneurs- who kindly helped us testing it and providing us with the right instructions to make it better. And we're still getting there. We are currently working on the launch of new features of our roadmap, such as embeddable widgets for cross-site visibility, updates filtering in each market and to follow and contact investors. Germany and the UK are coming soon, too.
Get found. Get funded.
---
Comments