Q&A: Ignacio Vilela talks about Startcaps Ventures, a SF-based microVC with Spanish origins
Ignacio Vilela is the founding partner of Startcaps Ventures, a Spanish Venture Capital firm based in San Francisco that invests in technology-based companies.
The company has just had its first exit (Authy) and we thought it was the right time to catch up with them to talk about their story, investment thesis and why they're focused on Silicon Valley and not in Spain.
For those who don't know you, who is Ignacio Vilela and what's Startcaps Ventures?
Startcaps Ventures is a spanish microVC which invests in the most promising early stage companies in Silicon Valley.
I am a MSc engineer who started working on innovative energy projects and in 2011 I decided to mix my main two professional passions, technology and investment, and start a venture fund with my closest friends.
What's the investment thesis behind Startcaps Ventures? What kind of startups are you interested in?
I usually say that I am interested in companies with products I like from a user or a customer perspective. It's basic for me to understand the core of the companies in which we invest. That's what takes my attention at a first stage, but after that I apply the most common tech Venture Capital criteria partly adapted for Startcaps. They are basically:
Huge market: we rarely invest in companies not working in existing $1bn markets
Team: always balanced and experienced, I need to feel they will be able to drive the company to success
Scalable technologies: this is the basics of internet investment, one unique development allows to scale and tackle both 10 people or a 1 milllion.
Traction: companies have to have revenue and recurring customers. We invest in real companies with real business, monetization is essential.
Lately the sectors I am more interested in are machine learning/predictive analytics, NLP and Business Inteligence on AI. But I also keep on looking for opportunities in VR, IoT, education and sharing economy.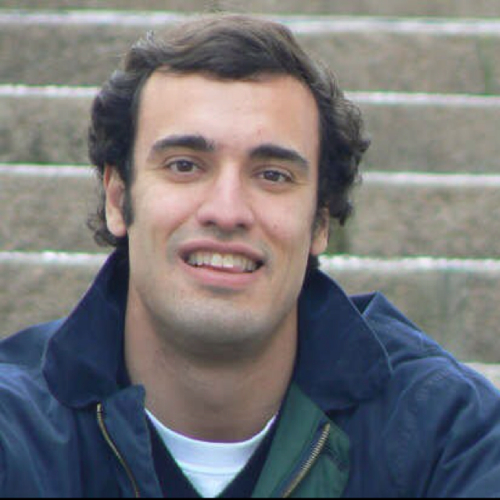 If I'm not mistaken, you're very interested in fields such as robotics, IA, virtual reality, etc. Have you found interesting teams and startups in those fields in Spain?
In the AI space I would mention Sentisis, which works on a proprietary NLP technology that as you know is based in AI. It's amazing how the tool accuracy has improved in the last two years running on AI algorithms.
Vrelia is a really interesting company in VR hardware based in Spain and achieving excellent results with much less resources that other US competitors. I'd recommend people to try out their glasses.
It's hard to find a US-based VC firm with Spanish LPs. Did you ever consider founding Startcaps in Spain?
Honestly, in the US I have found the perfect place to invest, particularly in Silicon Valley, where talent, capital, potential customers, partners and thousands of early adopters are located in a relatively small region. From my perspective, I think it makes a lot of sense to offer spanish LPs access to the best deals in San Francisco.
One of my goals, but more from a social commitment view than pure business, is to help the best Spanish companies come to the US and ease the landing providing contacts and support. But that just makes sense if you only do it for the top startups. If not, your reputation could be questioned.
What's your opinion on the evolution of the Spanish startup ecosystem? What do you think are its main assets and liabilities?
I love the recent evolution of the Spanish ecosystem and I think it will improve with time. Exits are helping to create a second generation of seasoned entrepreneurs and liquidity for investors, the cycle feeds back. I still miss two main things:
Connection between private companies and universities: I think that private corporations should guide educational institutions in their research activities and provide financial support. Thus it will be easier to get successful spin offs since they will be market oriented and solving problems for real corporations that will be glad to pay for their services.
Acquisitions from private companies: if huge corporations would understand that at the end buying a company with an extraordinaire technology is cheaper than trying to develop it in house, it would result in more exits and consequently it would boost the entire ecosystem.
"In Spain, exits are helping to create a second generation of seasoned entrepreneurs and liquidity for investors" Ignacio Vilela
The main advantages are clear: super accesible public funding to start a company, existing talented and qualified engineers (In SF you compete with Google or Facebook to hire the best engineers so recruiting is extremely difficult) and costs; you can get a good engineer in Spain for $40,000 while you'll have to pay 3 times more in SF.
Based on your experience both as a founder and investor, what advice would you give to other entrepreneurs that might be starting their own companies?
Build a business, because starting a company is not a game and it implies huge commitments; so before launching a company, make sure that you are solving a real problem and find potential customers willing to pay for your services. I love win/win models where companies get income from the cost they save for their customers based on  new technology. Those are my favorites, and that's the reason for being focused now on predictive analytics companies form all around the globe.
Want to meet Startcaps Ventures and many other investors?
---
Comments