"Starting up a company is hard and has nothing to do with giving talks all day" Pepe Agell from Chartboost
Pepe Agell is the 'Head of International' at Chartboost, the largest revenue platform for mobile games and developers. Pepe grew up in Barcelona but left Spain at the age of 22 and has been living in San Francisco for more than six years.
To learn more about Pepe and Chartboost we sat down with him for an interview. What follows is Pepe's vision on Silicon Valley, Chartboost's future and how the Spanish startup market has evolved over the past few years.
For those who don't know you, who is Pepe Agell and what is Chartboost?
Pepe is an entrepreneur from Barcelona who loves exploring the world. I left Barcelona when I was 22 to study at the ETH Zurich and never came back. I worked in Liechtenstein for a while and 6 years ago, I moved to San Francisco to learn and get inspired by the entrepreneurial Silicon Valley. I worked for 2 tech startups in the Valley until 2011, when I joined Maria Alegre and Sean Fannan with the mission of bringing Chartboost to every game developer.
Chartboost is today the largest revenue platform for mobile games. We're empowering developers to find new players and monetize their games by providing them with the tools and analytics to make smarter decisions. The company is built on a completely transparent platform that gives developers full control over the design, experience and use of Chartboost's technology, and offers the industry's only Direct Deals Marketplace. I'm very excited to be working with over 60,000 games that come from every corner of the earth.
Chartboost has become one of the global leaders at powering the business side of mobile games. What's next for the company? What are Chartboost's most immediate challenges and goals?
Chartboost lives and breathes for developers. Our relentless focus on distribution and monetization frees developers to do what they do best: building amazing games. Our current products are used by thousands of developers to grow their business, but we are not done yet!
There are still many game developers that don't know about Chartboost, especially in emerging regions like Asia and Latam. So one of our big objectives is expanding worldwide. That entails not only localizing the platform but also building local teams that can support the development communities from the ground and, in some cases, adjusting the business model to the needs of the region.
On the other side, monetization and distribution still present a lot of challenges for developers. The cost of acquisition is rapidly increasing (on average, bids grew over 50% on iOS from February to August this year) which means that developers need to find cost-effective channels. Chartboost is continuously building more sophisticated ad-serving algorithms and adding tracking functionalities to increase ROI.
The Spanish startup ecosystem has evolved significantly over the past few years. What's your opinion on its evolution?
A startup ecosystem starts with an entrepreneurial and risk-taking mindset, not only on the entrepreneur side, but also on the investment, educational and corporate side. Silicon Valley has become one of the biggest hubs because of the continuous collaboration of all these pillars: investors bet on startups, entrepreneurs give back to universities, universities nurture future generations of entrepreneurs, etc.
The current economic situation in Spain is actually fostering this mindset. Young people who are not able to find a job need to be creative to create their own job. Also, families with capital are being forced to find new investment channels because traditional sectors are not profitable anymore.
On top of that, we are starting to see some exits, which are key for the ecosystem. In fact, October has been great month for the tech sector in Spain! Two Spanish tech startups got acquired by international companies: Trovit and Ducksboard! The entrepreneurs who made it possible are admirable and these stories are the ones that make other entrepreneurs believe that the sky is the limit.
What aspects do you think still need to evolve significantly? Both from the point of view of startups and investors
"I'm happy to see that entrepreneurship is being "dignified" as a profession in Spain"Pepe Agell
I always say that Spanish entrepreneurs need to think more global since the beginning of their ventures and need to internationalize themselves (speak English)! I still see some pitches that talk about regional markets as a potential. I strongly believe that companies need to solve global needs. Your market should be the world!
On the other side, I'm happy to see that entrepreneurship is being "dignified" as a profession. But I see that in some cases it's being idealized as well. I guess it's because in Spain we have a strong culture of celebrities. Starting up a company is hard and has nothing to do with giving talks all day.
Last but not least, the investment community should open up a bit more and become more professionalized. I wish there were more summits for the VC community to exchange insights and best practices. I know some Spanish investors are starting to co-invest with foreign VC firms but I'd like to see more international deals.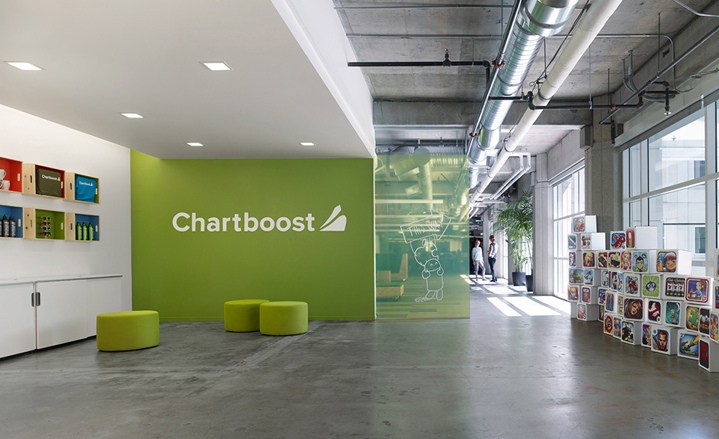 We often hear about European startups that, at some point, decide to expand internationally and they start with the US and Silicon Valley. However, what is it like doing the opposite? That is, to grow a startup (Chartboost) internationally. What are the main challenges?
I believe the challenges of going global are very much the same, regardless of where your initial location is. It is true that Silicon Valley has a stronger global mindset because there are a lot of foreign entrepreneurs, but building a true international culture is hard anywhere.
We've learned a lot with the process of opening our Amsterdam office. We had to change our product development processes, tech support and we built internal documentation and communication channels to make sure that we were all on the same page. I often say that in an international company, what's not written doesn't exist. All of these learnings will help us be more efficient when building our Tokyo office and other future locations.
Lately there's been a lot of talk about the social impact of entrepreneurship in SF and the Bay Area. Housing prices, protests, etc. How do you think this conflict will evolve in coming years? Is technology, at times, separating society more than uniting it?
Tech companies should always serve the purpose of connecting people and democratizing society. It is true that this is a risky economy and as such, it entails failure but also big profits and rewards. Because the real state in San Francisco is limited and it's very competitive, it follows the startup trends, prices always increase when there's an IPO because people who've cashed out completely skew the market.
However, I would never say this is an effect of the tech industry, but the result of a being in an industry based on risk.
For Spanish entrepreneurs considering moving to SV, do you think the ecosystem there is more suitable for certain kind of startups? SaaS, B2B, B2C, etc.
I don't think there are preferred startups as long as they are building software that solves a problem and changes the world. Silicon Valley is waiting for entrepreneurs to tackle many untapped opportunities around shared economies, entertainment, enterprise…
Based on your experience, what would you recommend to Spanish entrepreneurs that are considering moving to Silicon Valley?
"If you're only coming to Silicon Valley to raise funding, don't come"Pepe Agell
I would recommend that they think twice. If the only reason you are doing it is because you want to raise money, I wouldn't do it. The tech world allows you to start a company from anywhere and again, successful companies are usually those that are solving global problems.
If you have a company that has already generated traction and the clients and partners that will help you boost your business are in the Bay Area, then you should do it. But in that case, be ready to change your language and mindset and play by the rules of Silicon Valley, be ready to have an expensive life and be ready to jump on a roller coaster.
Follow Pepe and other European startups at Startupxplore
---
Comments