Are mPOS really taking off? Looking into the mobile point of sale market
Previously at Startupxplore we looked at what seems like one of Europe's biggest technology sectors: fintech. Companies from all over Europe are building services and products that offer consumers a simpler and better way to deal with their finances, be it corporate or personal.
One of the areas of fintech that has attracted a lot of attention from entrepreneurs and investors is the mobile point of sale market. As smartphone adoption in certain key EU markets approaches 60%, traditional companies and retail stores are looking to improve their point of sale (POS) systems with mPOS devices that are being created by the likes of iZettle, SumUp, Payleven and many more companies.
Square kicked off the mPOS race
Square, based in San Francisco and co-founded by Twitter's Jack Dorsey, was one of the first companies in the world to create a mPOS device for merchants. The idea was that anyone selling anything could accept a credit card transaction by using a small device that connects via bluetooth to an smartphone. The buyer would use a debit or credit card and the merchant an app that would process the payment, allowing them to buy or sell products at a physical store or on the go.
mPOS represent the ability for a customer transaction to be documented by a smartphone or tablet instead of by a traditional checkout register
Square quickly attracted the attention of investors and to date has raised over $440 million from institutional investors and banks such as Morgan Stanley, Goldman Sachs or Barclays Capital. Lately the company has launched various products that complement its main activity, and according to various reports it is now processing about $30 billion in annual payments via its app and mPOS readers.
The trend started by Square was quickly copied by various European startups that launched very similar products with one key difference. Square was made for the American market, where chip & pin systems are very rare, thus its international expansion was not clear from the beginning. Square is now available in the US, Canada, Japan and Australia but it has yet to join the party in the old continent. Meanwhile, companies such as SumUp, iZettle, Payleven or Jusp are trying to become leaders in their own respective markets.
Cloning Square… in Europe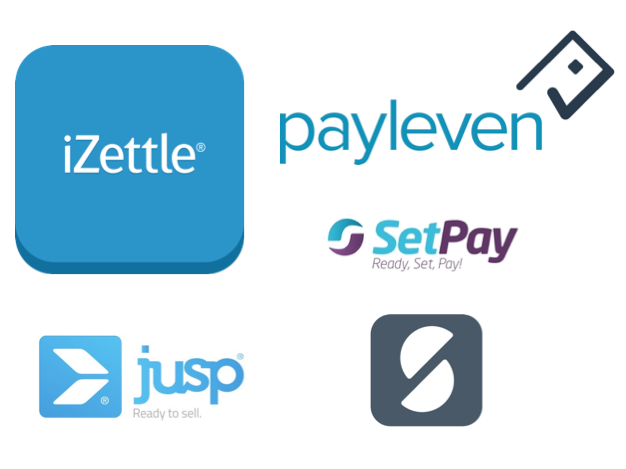 As previously mentioned, over the past few years Europe has experienced the launch of various mPOS startups. The main actors in the mobile point of sale market are:
– iZettle: founded by Jacob De Geer, iZettle is based in Stockholm and has so far raised $102 million from Index Ventures, Greylock Partners and American Express, among others. The company operates in Sweden, Norway, Germany, Finland, Denmark, Spain, Mexico and Brazil. It's considered by many the industry leader in Europe.
– SumUp: based in London and active in 16 markets, SumUp has also attracted the attention of investors in Europe, having raised $20 million in venture money. The company recently closed its Dublin offices, firing 30 employees; a sign that things might not be going well for the startup co-founded by Petter Made.
– Payleven: out of Rocket Internet, the Samwer Brothers startup incubator, Berlin-based Payleven is very similar to SumUp or iZettle. The company has raised over $15 million from institutional investors.
And these are just a few. In almost every single European country there's a startup trying to build a business around mobile transactions. Examples include SetPay (Spain), Jusp (Italy) and similar initiatives from established companies such as PayPal and traditional banks.
mPOS in Europe: elbowing their way into the payment market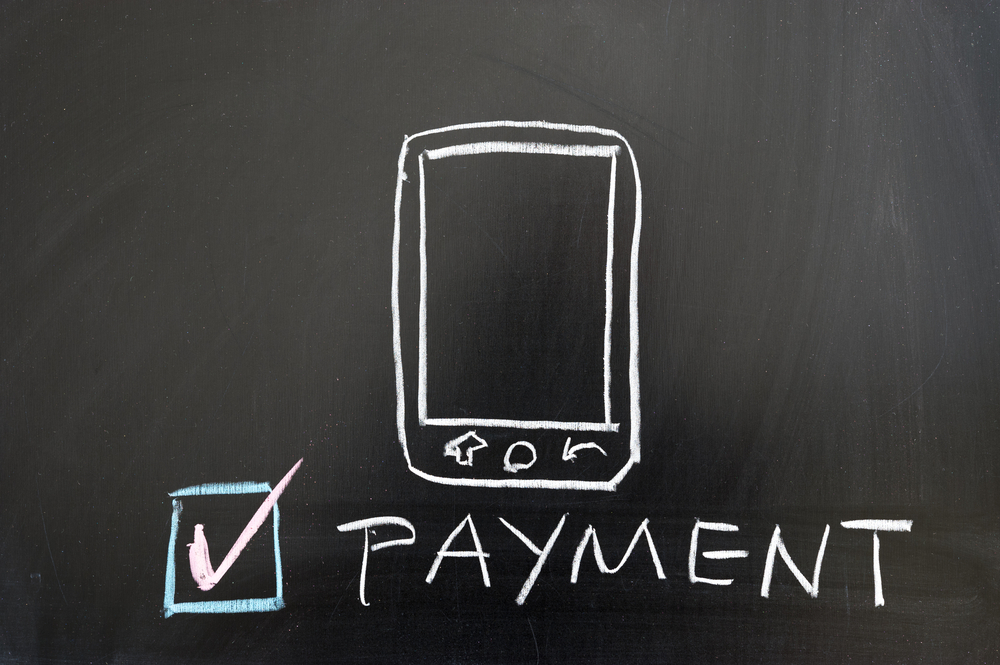 There's a big difference between paying for products using your mobile phone and accepting payments using mPOS systems. According to eMarketer, by the end of 2014 nearly 190 million people in Western Europe will buy products via digital channels, and smartphones are set to represent a big percentage of that figure.
However, adoption of mPOS systems by consumers and merchants seems low in most European countries. A study from Visa, who is an investor in Square, claims that 25% of Europe's small and medium enterprises are interested in mobile point of sale systems. However, how many go beyond and are actually using these products? That's the question that nobody has yet answered and one of the big clouds that hangs over this technology.
Using mPOS systems has one big advantage: it allows merchants to charge consumers wherever they are, not forcing them to be at a specific location. If these systems are integrated at stores, they also allow companies to have a better understanding of who their consumers are: how much they spend per visit, how often they visit, what kind of discounts they could offer them, etc.
Despite this, mPOS compete all over Europe with point of sale systems provided by banks that tend to offer a lower fee per transaction than those of the iZettles or SumUps of the world. A few of these startups have adapted to the needs of merchants and have started offering flexible fees, but to date the adoption of mPOS by stores and consumers seems low and aimed at SMEs that clearly need a mobile solution on a daily basis. In part due to consumers not seeing significant advantages over using credit cards, which have been around for decades and offer a simple and secure way to complete transactions.
Being able to accept payments while on the go seems a gives these startups an edge in comparison to other systems. However, is the mPOS market big enough to accommodate more than a handful of companies and for them to become big and valuable businesses?
---
Comments